We analyze the Addictive glasses for Triathlon
The Addictive Victory photochromatic models and the Addictive Globber ideal for running and cycling.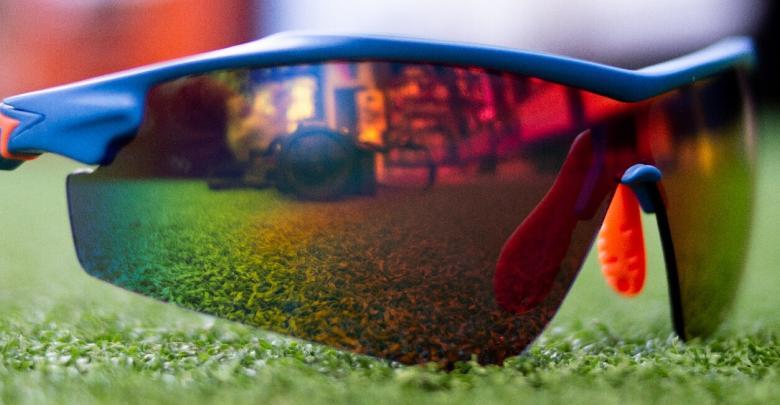 From Triathlon News we wanted to try the sport glasses of the new brand Addictive, ideal for the practice of our sport, triathlon.
In particular we have analyzed the models Addictive Victory photochromatic and Addictive Globber ideal for running and cycling.
Light, Customizable spectacular design and even very adjusted price It is a great option to equip ourselves with some glasses at a great value for money
Addictive is born from the hand of Visiorama Sport, Optics chain with 20 over years of experience where its founder, David Calderón, optometrist specialized in sports vision, has invested 2 years of product development and more than 30 tests to launch this new range of sports glasses.
A point to note is that Each goggle has been designed specifically for a sport and they are adapted for the needs of the athlete to practice it, also gives the possibility to graduate virtually all of its models
The first thing that attracts attention is the Care and quality of the housing where the glasses come, resistant and elegant where the protection of the glasses is more than guaranteed besides not occupying much space.
We have tested both glasses on sunny days, cloudy and rainy on all occasions the result has been magnificent, very light and resistant to forget that you wear them always getting a great vision and without fogging at any time.
Addictive Victory Photochromic:
Gafa ideal for running of excellent fit and resistance. Totally enveloping with photochromic lens of 1.7MM anti-impact and adjustable.
Thanks to the photochromic treatment Los crystals darken when exposed to the sun's rays, which greatly facilitates sports practice since it allows a clear vision in all possible conditions.
During the trainings we highlight your comfort and great fit of these glasses, besides being able to enjoy some of the photochromatic lenses which are specially designed for resist impacts on them, which make them ideal for running as well as for other sports such as mountain biking or paddle tennis.
They have a modern design and are available to graduate, so it is a great option for athletes who use graduation in their normal life.
Addicitive Globber
Regarding the other model that we have analyzed, the Globber Addicitives, we emphasize that they are designed for cycling and running.
They can be used without problem in competition, since they fit both cycling and running.
The first thing we see is its spectacular design. They are super light glasses ideal for cycling and running on a polycarbonate lens and 2MM thickness of orange mirror.
During the workouts, we have noticed their comfort in them as well as not fogging, a point to consider when choosing a glasses.
In conclusion
In short, ideal for ptactics of both running and cycling in all kinds of conditions.
If you are looking for quality, resistant glasses that last for years and with a great value for money, Addicitive is a great option, of course they have come to stay
Further information: https://visioramasport.es/