We analyze the laureates Skechers GO RUN RAZOR 3
It is ideal for fast runners or those who want to try to go fast;)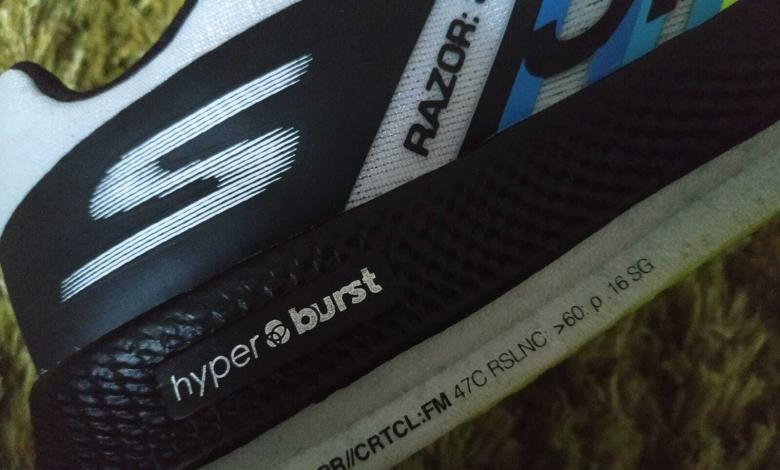 Presented at ISPO munich 2019 today Skechers GO RUN RAZOR 3 It has become a very popular model for fast and lightweight runners in the world of running.
That's why from triatlonnoticias.com we wanted to try this laureate shoe to see it a perfect option for triathletes.
Why is this model so remarkable?
Es more reactive than the models that preceded him
Es more versatile, for more types of runners accepting distances from 5k to 21k, even being able to reach 42K in some cases
It has a great damping, a detail that is usually mortgaged in fast corridors but thanks to the new Hyper Burst they have achieved it by offering a very light shoe!
Attractive design
Stable in support
Comfortable Like a sock!
What are its most notable characteristics?
Light weight, 181 grams
Low drop of 4 mm
It has a midsole curvature (M Strike) that favors entry with the half foot, which helps us reduce injuries and have a better running technique.
It has a heel piece which guarantees stability when starting the race as when supporting the foot. A secure fit
Top has a lightweight, very resistant and breathable maya
Inside the shoe has a mesh that manages sweat well with a soft and well finished touch Like a sock!
It has a piece in the heel to guaranteer Stability on foot and a secure fit
Who is it for?
Fast runners (or those who want to try to go fast 😉
For, all distances, although more recommended from 5k to 21K.
For brokers who like to have cushioning in the shoe without mortgage the lightness
TESTING!
Positive
Excellent finishes
Comfort
Luxury cushioning
Lightness
Durability
Attractive design
Stability
High performance
Negative
Medium traction on land
Loss of grip on wet ground
RRP: 145 euros
Where to buy: https://www.skechers.com/es-es/style/55220/skechers-gorun-razor-3-hyper/bkgr
ABOUT HYPER BURST
Hyper Burst is a new EVA midsole foam created by saturating a solid piece of EVA with CO2 that has been heated and pressurized in a super critical fluid state.
After saturation, CO2 returns to its normal gas state, creating thousands of cell structures similar to bubbles trapped in the midsole, which makes it lighter and stronger than EVA made with conventional chemical blowing agents.
The characteristics of this new compound are:
Recovers its original form quickly after compression.
Long duration without losing effectiveness.

The translucent surface texture helps provide a visual image with visible technology.