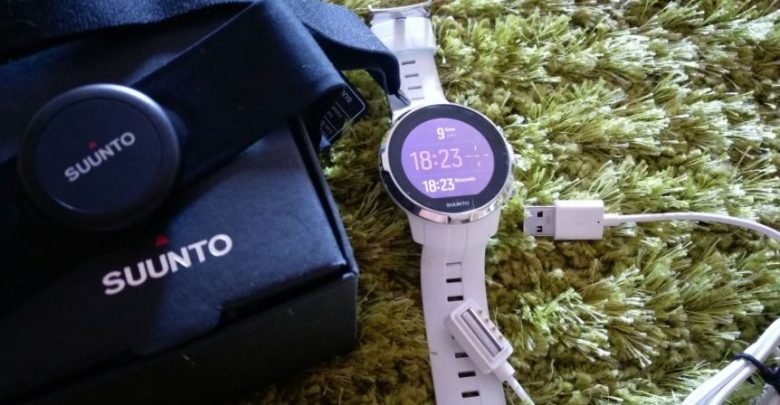 Suunto Spartan Sport is a complete and advanced GPS watch ideal for multisport.
It has a color touch screen, it is Submersible to depth 100m and the Battery lasts 16h in training mode. Spartan Sport has 80 different sports modes pre-established with numerous specific parameters for each of them. Through the routes of Suunto Movescount you can discover new routes for your workouts thanks to its technical maps.
All watches Suunto Spartan Sport are handmade in Finland, they have a very attractive design and are capable of endure any race condition thanks to its great resistance.

TOP 10 REASONS WHY BET ON SUUNTO SPARTAN SPORT
Perfect for the Triathlete - Accurate information for three disciplines: Swimming, cycling and running.
In addition, it includes 80 sport modes pre-installed For the entire family!
Accurately measure several data in running: Rhythm of race, average speed, distance, altitude, heart rate, calories ... and for bike you can measure the power of bicycle and cadence (accurate of sensors of bicycle or external potentiometer)
Includes special functions for swimming, such as the stroke rate and frequency.
Brand 100% guaranteed at the level of precision and durability. Unquestionably the benchmark in the world of the mountain, runners like Kilian Jornet bet for him.
Itotally intuitive interface and easy to use and fast! Color!
Solid design and at the same time elegant
Submersible up to 100 meters
Movescount application that gives you options to download thousands and routes and maps in a simple and precise way.
Because the current leader of the WTS World Ranking, Fernando Alarza He recommends it!
THE BEST OPTION FOR THE TRIATHLETA
Touch screen and exterior design.
The Suunto Spartan Sport White HR watch has a color touch screen, optimized for both indoor and outdoor use. The touch screen has a wide angle view which will give us a optimal visibility in any weather condition, even in direct sunlight. It is capable of withstanding environmental interference and can be blocked if necessary. We can also use the three side buttons while we are exercising if it is more comfortable for us.
El Suunto Spartan Sport White HR It is made of mineral glass with aluminum bezel. Thanks to your elegant design, we can also use it in our day to day when we are not practicing any physical activity.
ELEGANT DESIGN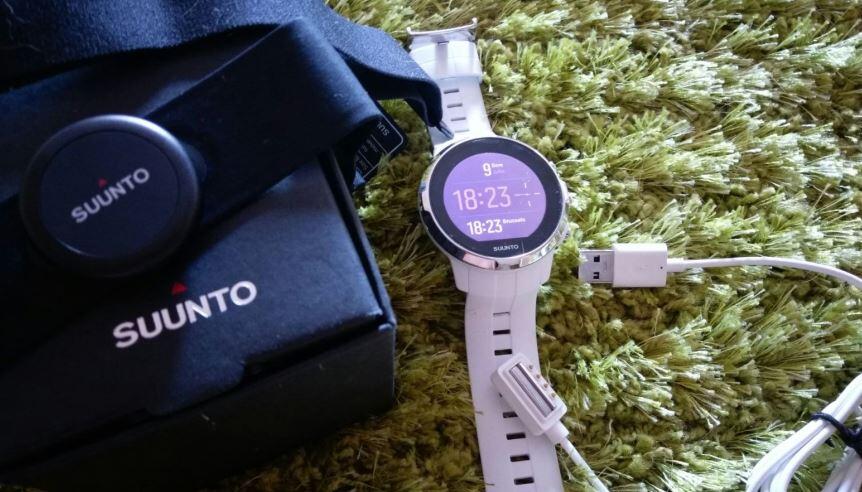 Battery
The lightweight Suunto Spartan Sport has a Battery life of 16 hours in GPS training, although the same user can control the duration of this.
Application in triathlon
Suunto Spartan watches are prepared for any type of activity, they have 80 pre-installed sport modes, that is, it is an ideal tool for training and triathlon competitions.
They provide specific parameters for each sport and numerous ways to show them while you train in swimming, cycling, running or doing several disciplines in a row, either in a transition training or a triathlon competition. The screens for each specific sport have been carefully designed providing accurate and relevant information about each discipline.
In the case of triathlon, where swimming, cycling and running are combined, specific and specific modes are available for these disciplines, such as career interval, pool training, tape machine, etc ... In career interval, for example, you can see your most recent interval times with average heart rate on the lap table screen while you run.
The Spartan watches measure accurately, the race pace, current speed, average speed, distance, altitude, heart rate and calories, providing support for racing, bicycle power and cadence (accurate to bicycle sensors or external potentiometer). It also includes specific functions for swimming such as swimming rhythm, stroke count and SWOLF.
SUBMERSIBLE UNTIL 100 METERS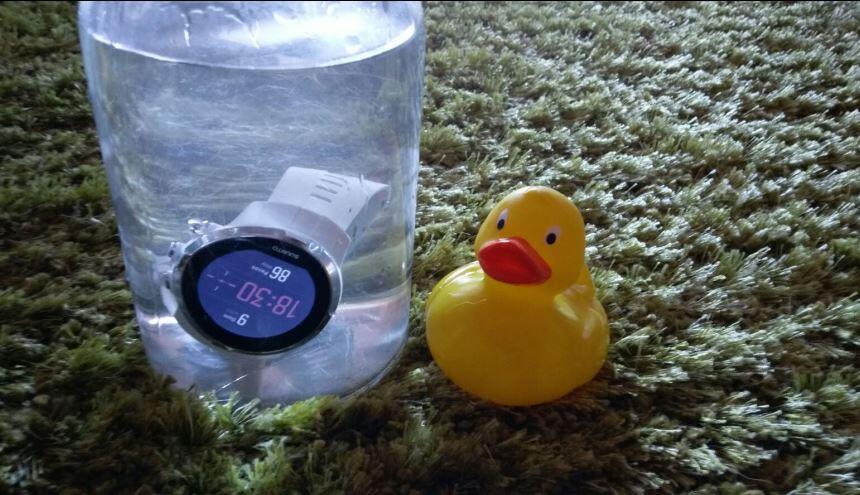 Training Insights on the watch and Suunto Movescount allow you to track workload, rest, recovery, helping to plan the next workout Suunto Spartan GPS watch monitors activities, provides daily and weekly summaries along with all history of workouts
conclusions
Suunto Spartan Sport White HR is a ideal tool for triathlon training, Due to the precise information that it provides us of the training and competitions of swimming, cycling, running and competitions
Thanks to Suunto's advances in mountain applications, Suunto Spartan provides very accurate data both planimetric coordinates and altitude, so all parameters that we obtain speed, average speed, positive slope, etc ... have a high accuracy and precision .
Finally, we can be connected with other training partners to compare our personal records and exchange useful training information with our training group