We analyze the Skechers GOrun Ride 8
Fluidity and stability for a mid-pace runner are the most outstanding characteristics of this iconic shoe.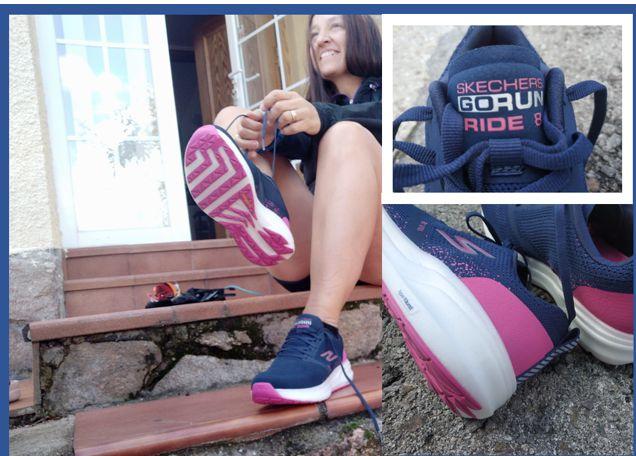 One of the most popular models of Skechers for training are the GOrun Ride 8, some slippers versatile for medium distance on asphalt mainly and designed for runners of weight and average pace (4.30-5.30 km / min)
If you are looking for a feeling of fluidity and stability for your running race, as well as medium cushioning, the new GOrun Ride 8 is your shoe
Adaptation and stability
Thanks to the new knit upper this model adapts perfectly to the foot as it is a more elastic shoe than previous models and that in turn gives us security in our stride by having reinforcements in the ankle and heel area that give it greater stability.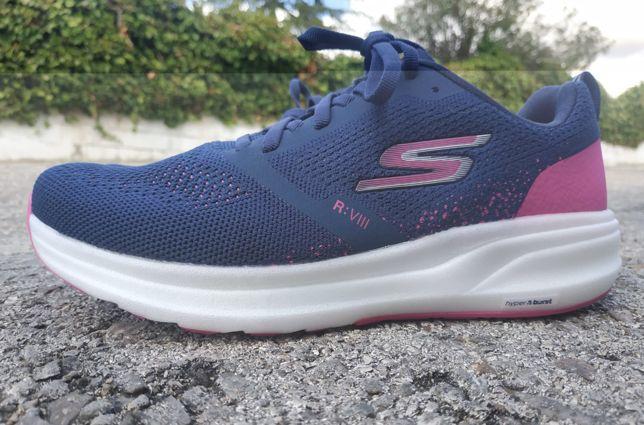 Cushioning and quality of the sole
In its midsole we can find that it has the HyperBurst technology, that makes the impact of each stride less (more "softer") giving the cushioning needed for a mid-distance and pace runner.
Its sole maintains the tread and the path of the rubber than in previous models and that offers aexcellent traction on dry ground with a point of reactivity and that makes them ideal for asphalt and can also be used for training on the track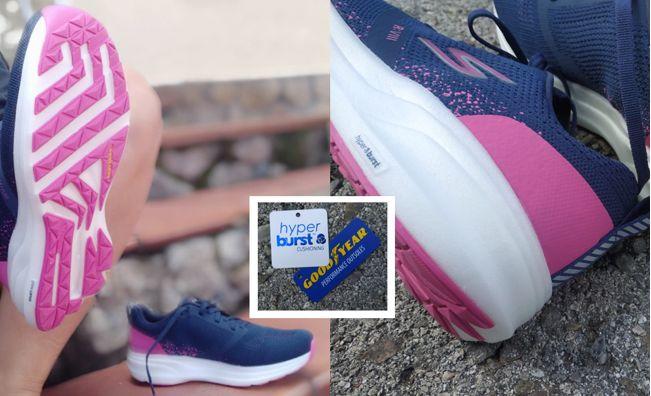 Designed for medium and even long distance runnersThese shoes only weigh 215 grams with a drop of 6 millimeters (size 39).
At the level of its fabric, it has an external one that fits the foot perfectly, with an interior structure in the middle and rear to provide greater stability as we mentioned before.
Our feelings:
When you put it on, it feels like a sock thanks to this outer fabric, once you start running, you can feel the cushioning and some traction that makes your stride much easier.
Very comfortable for medium runs on asphalt, Valid for dirt tracks and not recommended for mountains.
Thanks to its components, the sole feels very resistant which gives it greater durability than predecessor models of the brand.
As a recommendation, this model size half a number above the usual size. That is, if you wear a 38 we would recommend ordering a 37.5.
POSITIVE:
Multipurpose Model
Excellent quality / price
Good traction and reactivity on dry asphalt
Correct foot support
Very good adaptation
Lightweight
NEGATIVE
On wet asphalt they do not respond so well
They carve half a number above
TASTING SCORES
Multipurpose 9/10
Stability 8/10
Traction 9/10
Lightness 9/10
Durability 8/10
Quality / Price 10/10