ASICS invites you to its exclusive running shoe test in Madrid and Barcelona
It will be a perfect event to find our perfect shoe.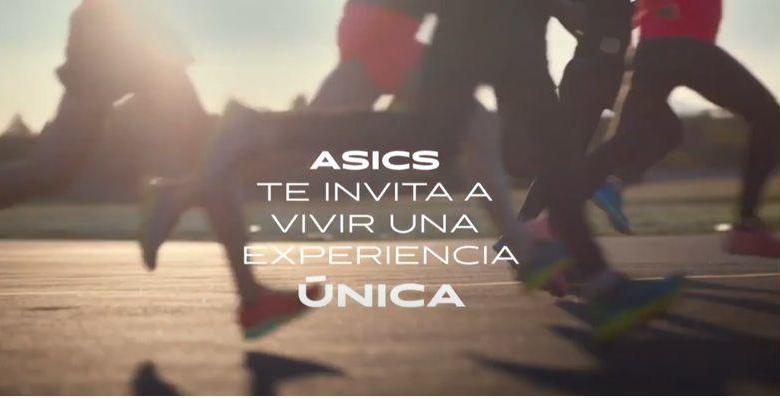 The Japanese brand, pioneer in providing the most advanced technology to runners, invites us to the exclusive ASICS PRODUCT TRIALS, in Madrid and Barcelona.
Do you think you wear the right footwear for running?
According to a study by YouGov Research, it has been shown that 81% of runners do not run with the ideal footwear for your foot.
ASICS, a brand that, ahead of everything, thinks about comfort and well-being of your customers, with this event, in Madrid and Barcelona, ​​is committed to helping running fans find their ideal shoe.
In this way, enhance and improve your running, thus avoiding annoying injuries to At the same time, they will be able to test the advanced and innovative technologies that the brand uses in its footwear.
At the event you can try on the shoes and they will give you a tread test
This event will consist in that, for 6 days, the runners who so wish, may try on the shoes that best fit your foot and your running by following the advice and guidance of ASICS experts.
Attendees will receive a briefing by ASICS Brand Trainers, in which a tread test on a special treadmill and once analyzed, they will be able to try the perfect shoe.
A totally personalized experience in which each participant can solve their doubts about which is their ideal footwear according to their type of foot and stride.
Once they have chosen their ideal model, the guests can test the shoes accompanied by our ASICS FrontRunners and thus experience their first sensations and discuss them with the ASICS staff.
Madrid and Barcelona the venues
The venues chosen are from September 11 to 13 in Madrid (c / Lope de Rueda, 11) and in Barcelona, ​​from September 18 to 20 (c / Dr. Ferran, 25).
To reserve a place in the event, it can be done through the web https://asicsfeelthedifference.com/.
During these 3 days in each city, runners will be able to test, for free, the latest models that ASICS has released on the market, such as the Kayano 27, GT2000, Noosa Tri, Novablast, Cumulus 22, Nimbus 22 and Glideride.
COVID-19
Due to the current situation, during the test, appropriate measures will be taken in which the use of the mask will be mandatory, there will be hydroalcoholic gel for a continuous disinfection of hands throughout the stage and the groups will be reduced by maintaining the safety distance of 2 meters at all times.
The material used by the participants will also be continuously disinfected. ASICS looks after the health and safety of the participants.
In addition to many surprises just for attending our event. What better way to find your ideal shoe?