What are bioimpedance scales and which are the best?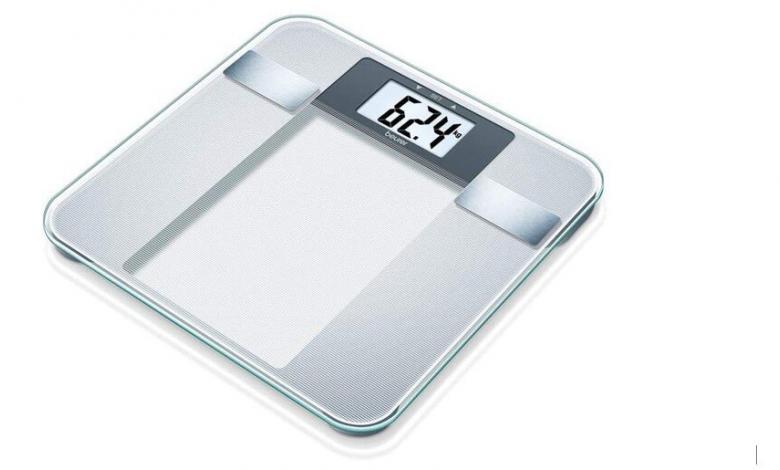 Bioimpedance scales are indirect simple method to measure our body fat. Each person has a different composition and only being guided by the weight cannot be the most successful
The BIA is a good method to determine body water and fat-free mass in people without changes in body fluids and electrolytes.
This type of scales measure the percentage of fat, el muscle weight, visceral grass through an electrical impulse.
What these devices do is measure resistance (impedance) of the electrical impulse sent to know what percentage of fat our body has.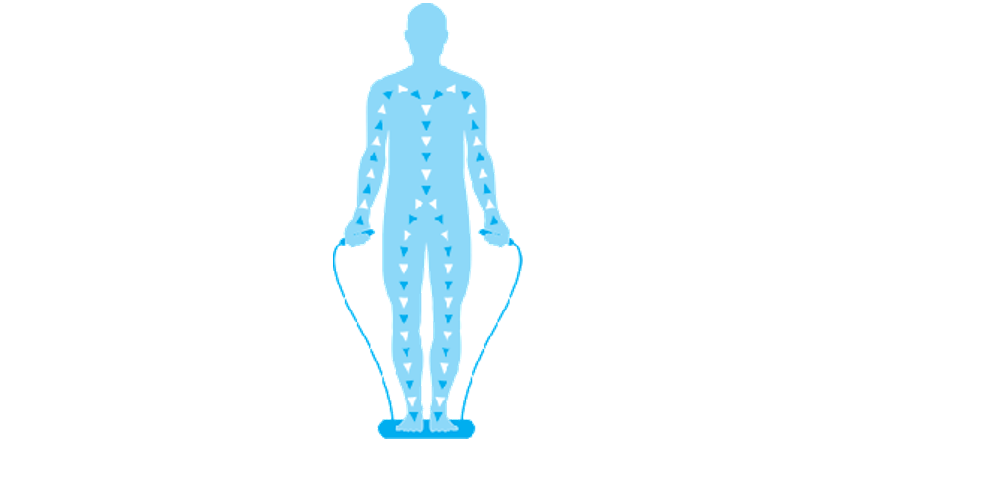 You have to know that the conductivity of the water in each part of the body is different and the more fat there is in an area, the greater the resistance.
But it is important to know, that These scales do not measure fat, but measure impedance or resistance that each part of the body offers an electric current at a certain frequency.
With these data, and through various formulas taking into account the characteristics of the person, they will offer us these data
Types of bioimpedance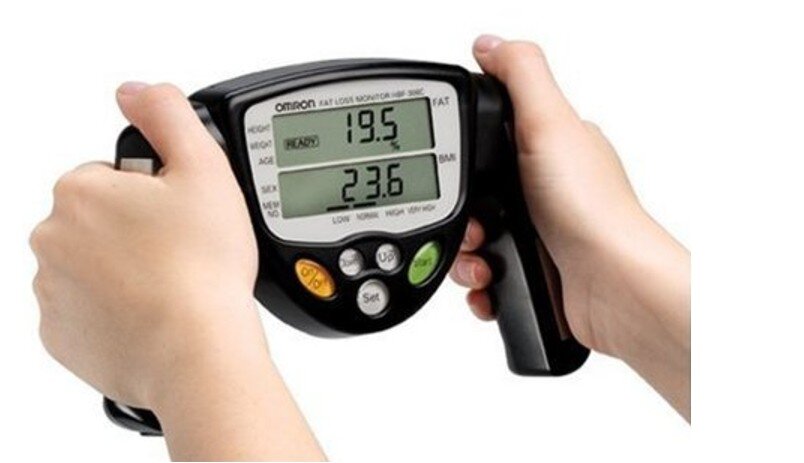 There are different types of bioimpedance that can be found in the market
Mono frequency quantify body water
Multi-frequency, is more precise than Monofrequency and also allows differentiation between intracellular and extracellular water.
Total , gives us the total value of the body
segmental have the added ability to offer results by body areas
Basic assess the electrical impulse in an area of ​​the body and usually contain two contacts
Complete they collect data in both the upper and lower trunk and usually have contacts on the feet and hands
Limitations
The Impedance technique has important limitations.
The results will depend on the formula used (each manufacturer usually uses its own) and the state of the person.
Since they do not analyze data such as hydration status, previous food intake, medications, previous sports practice, etc.
All these variants may vary the results shown with respect to the current reality, although this technique is accepted by experts worldwide with a high qualification in the determination of body composition.
How to use it?
It is important that knowing all of the above, the data may not show reality at a given moment, that is why the idea is not to look at isolated data, but rather at the evolution of the trend.
The ideal is to always follow a previous protocol oriented to body fluid levels.
It is important to avoid intense exercise in the 12 hours before, not having eaten anything in the previous hours, the intake of alcohol (do not take in the previous 48 hours), use of diuretics. Etc
The best biompedance scales
Mi Body Composition Scale 2
2 New From 32,60 €
4 Used From 26,23 €
As of July 19, 2022 15:37
Features
G-shaped sensor, can detect as little as high-precision high-precision BIA chip, easy to monitor body fat index
13 modes of body data, a complete understanding of your physical balance test, you can lift one foot with your eyes closed
Supports three units of mass: catty, kilogram, and pounds
RENPHO
1 New From 29,74 €
free shipping
As of July 19, 2022 15:37
Features
Smart APP: The RENPHO app syncs with Samsung Health, Apple Health, Google Fit, and Fitbit, automatically records revealing health data, and progress and health trends are automatically tracked over time.
13 Essential Measurements: Including Body Weight, Body Mass Index, Body Fat Percentage, etc. You can also weigh yourself at any time without your phone. The data will be synced to the App the next time you connect.
High Accuracy: Automatic calibration and high precision sensors measure in 0.2lb / 0.05kg increments with a 396lb / 180kg capacity, 3 AAA batteries included. Modern and elegant design with the classic white color.
One Scale for Unlimited Users - The Bluetooth Body Fat Scale allows you and your family to share one scale together. It is convenient for each member to know their body metrics better and make some relevant improvements. It also supports baby mode which can record the weight of children and pets.
Monitor your progress - Renpho apps help you set goals, save historical data, and track your daily, weekly, and monthly progress. Download the Renpho app from the Apple / Google Play app.
health-keep
2 New From 16,14 €
free shipping
As of July 19, 2022 15:37
Features
✅Body Fat Scale Synchronize with Fitness App: Equipped with the Feelfit app, syncs data with Apple Health and Google Fit, so you can store all your data in a convenient central location to monitor trends and track progress. Download the Feelfit app from the App Store / Google Play. Works with Bluetooth 4.0 and higher on the following iOS 8.0 and Android 4.3 or later.
✅The digital scale measures 13 essential parameters: The wireless scale displays body data, including weight, water, muscle mass, BMI, CMR, body fat and other data. You can weigh yourself at any time, even without your phone close at hand. The data will sync with the app once it reconnects. The body fat scale allows you to know clearer data about your body.
✅One Scale, Unlimited Users: This bathroom scale allows you to create unlimited member profiles to track multiple users, so you and your family can share a single digital scale. It is convenient for family members to know the parameters of their body and make significant improvements. Particularly useful for bodybuilders and those working on weight loss.
✅High Precision and Self-Calibration: Smart scale has four 4 sensitive electrodes with the latest technology guarantee fast and accurate weight measurements up to 180kg in 0,05kg increments (change the lb / kg weight units through the app). The wireless scale has a tempered glass platform, you can take advantage of advanced technology and automatic calibration. With a larger surface of 28 * 28cm, even if you have size 43 feet, you can use it.
✅ 2-Year Warranty and Exclusive Customer Service: The scale impedance meter works with 2 AAA batteries (included in the package), when you receive the scale, you can use it immediately. All products have a 24-month warranty. 100% customer service satisfaction guarantee and local customer service. It is also used as a scale for body weight.
Medisana BS 444 Connect
11 New From 26,95 €
free shipping
As of July 19, 2022 15:37
Features
Body analysis: The scale measures weight, body fat, body water, muscle mass and bone weight, also calculates BMI and analyzes caloric needs
Modern design: The high-gloss surface in pure white and the stainless steel electrodes. high quality give it a modern design. Large LCD screen makes it easy to read
Feature-rich: You can choose between kg, lb or st units. The scale automatically recognizes up to 8 users as soon as they step onto the scale barefoot
VitaDock + App: For long-term monitoring, measured body values ​​can be transferred via Bluetooth to the VitaDock + app where they are saved and analyzed
Note: Only use barefoot and stepping on all 4 electrodes. Only use on flat and hard ground. The first results may vary as the scale needs to be calibrated.
ADORIC
In stock
As of July 19, 2022 15:37