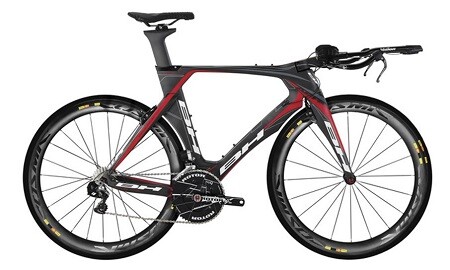 BH has presented during this weekend the new 2015 range in Unibike, where besides being able to observe the models of last year we were able to discover in scoop the new BH designed specifically for the triathlon with a really interesting price.
The BH brand brought to light this model last year, where the R & D department of the United States worked together with Eneko Plains to jointly develop the Geometries of this magnificent bicycle.
This model will be maintained during the 2015 but with a "new look" that will make this BH model the desire for many triathletes
Aeroligth RC triathlon bike for all ages.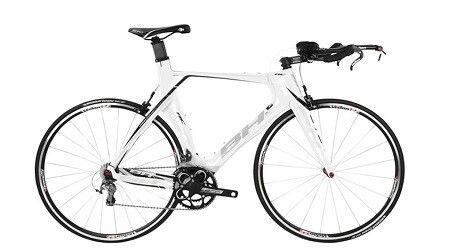 The main novelty that the brand presented at UNIBIKE was the Aeroligth RC, a bicycle with a geometry and behavior that has a lot in common with the high-end but at a much more affordable price for the triathlete.
The difference of this model with its older sisters, is based on it does not carry Brakes and power are integrated into the frame, which is why they have managed to reduce costs. However, the Aeroligth RC it does not lose quality since it has the same options of setbacks and advances as the high-end bike.
All this makes it possible for anyone to acquire a second bike for long distance triathlon from 2.100 euros.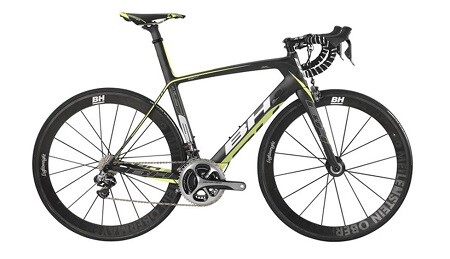 This is the bicycle that uses Mario Mola, recent runner-up of the ITU Triathlon World Series.
This model has undergone an evolution compared to last year as the frame has been reconfigured to put the new brake standard on the Direct Mount of Shimano, getting more power in the braking of the bicycle.
A characteristic to mention is that instead of being supported by a single central screw it is supported by two supports, thus avoiding unnecessary flexing of materials and achieving greater braking power.
In the rear part, the brake has been placed in the lower part of the frame, thus obtaining a greater braking power. According to studies of the Shimano brand the lower position of the brake delays the blocking of the wheel in braking, improving the layout in the corners.
All these improvements have managed to reduce the weight of the box in almost 80 grams compared to the previous model, placing its weight in less than 800 grams
Further information: http://www.bhbikes.com