MMR Blade has a more aggressive design than its predecessors.
Unibike hosted the presentation of the novelties of the Spanish brand MMR where the bicycle Blade triathlon It was the protagonist. With a more aggressive design than its previous versions, it manages to reduce the aerodynamic resistance to the minimum expression, becoming a great ally of the triathlete in its goal of improving times.
Completely renewed, the new Blade stands out for the integration of all its parts, achieving a compact assembly that minimizes air resistance.
La MMR Blade uses a frame with a low aerodynamic coefficient, achieved thanks to its drop-shaped tube sections, the most aerodynamic shape that exists, and the housing of the wheels a few millimeters from the frame, reducing the considerable turbulence that is created between the parts fixed and mobile.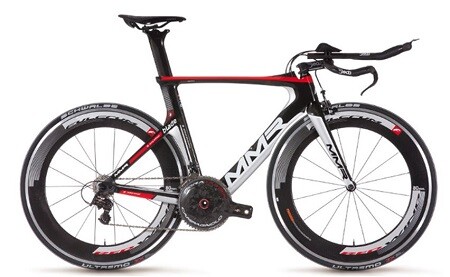 The technical evolutions of the frame, with a greater aerodynamic component, optimized internal wiring and oversized steering and bottom bracket for greater rigidity, set the perfect base on which to build the best weapon against the chrono.
From the brand have worked the technology of this box opting for the integration of the fork, power, brakes, seatpost, etc. creating a bicycle that allows the cyclist to take full advantage of his power.
The Olympic triathlete JoseMi Pérez and recent winner of the Half of Seville, competes with MMR.
PVP: 3.799 €
Further information: http://www.mmrbikes.com/