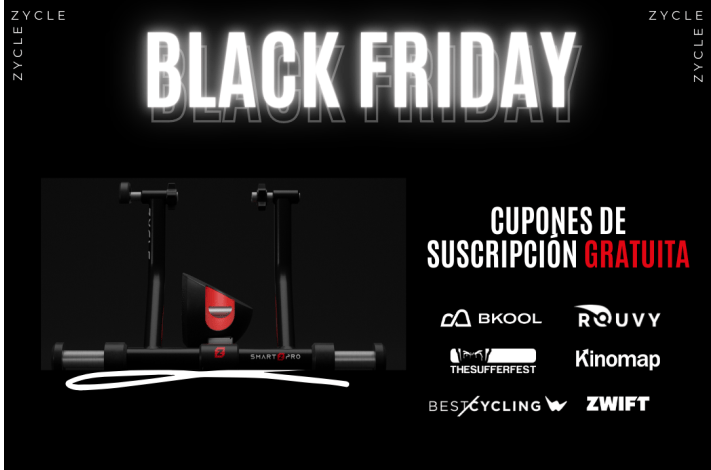 ZYCLE The company specialized in Indoor cycling products launches its week of Black Friday discounts.
With various solutions for the Indoor athlete, it offers its customers:
Whether to buy a ZYCLE ZPro roller
With the purchase of the roller ZYCLE ZPro and the registration of your warranty in the ZYCLE App, a sweat cover will be sent to protect the bicycle for free.
In addition, customers will receive free coupons for the main simulators on the market. (Rouvy, Kinomap, The sufferfest, Bkool, BestCycling)
The promotion will take place during this time interval or while stocks last (1.000 units)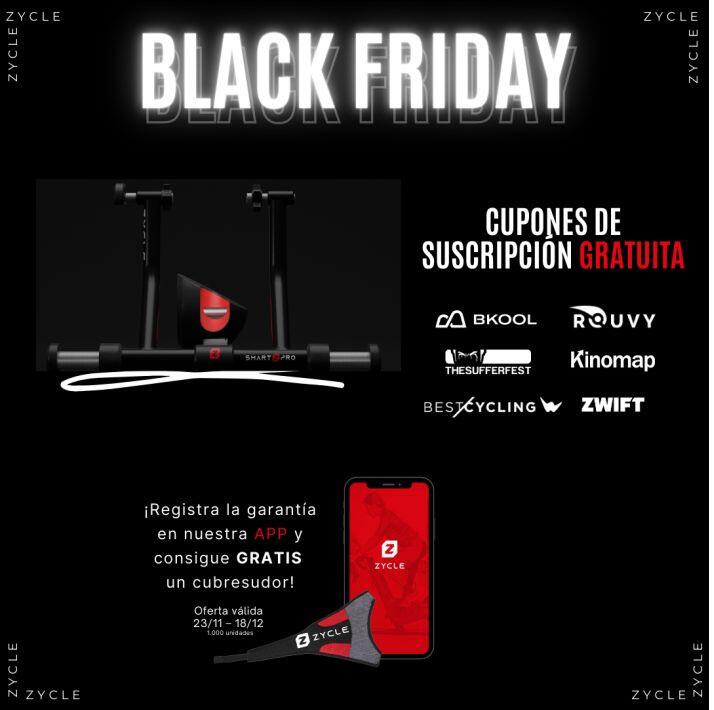 Promotion for the Bkool simulator
The Bkool coupon that includes both the ZPro roller and the ZBike bike will have a promotion that will be activated when the coupon is redeemed.
This promotion offers the user the possibility of redeeming the coupon for a 3-month free subscription to the simulator or purchasing a promotion to buy the cheapest annual premium subscription.
What is Zycle?
It is a technology company that has always been behind the development of Bkool smart rollers and has taken the reins continuing with the R&D, manufacturing and marketing under the ZYCLE brand.
For more information visit its official website: https://zycle.eu/