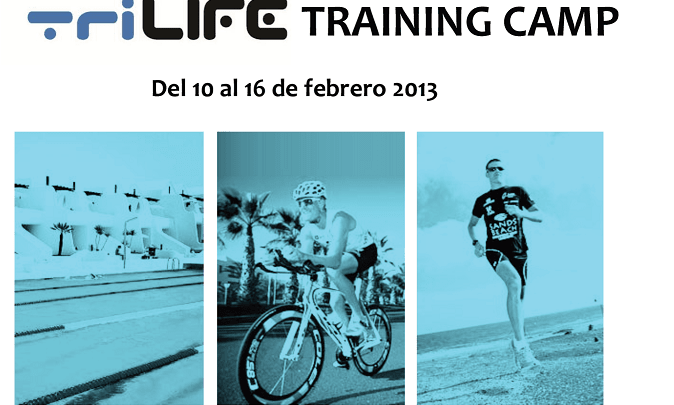 If you still do not know what to give at Christmas TRILIFE, is organizing a campus of triathlon in Lanzarote for the days 10 to the 16 of February of 2013.
This is the Activities Calendar:
SUMMARY CALENDAR OF ACTIVITIES *
9 day of February, Saturday
Arrival and visit of facilities
10 day of February, Sunday
Morning: Bike departure (contact take). + Short and easy run,
Afternoon: Continuous and technical swimming + Physical conditioning
11 day of February, Monday
Tomorrow: Long bike departure, with sections of the Ironman route (punctual stops to discuss aspects of the Ironman Lanzarote test) + 30 'to 40' race in transition.
Afternoon: Talk Colloquium on power training in cycling taught by Pablo Cabeza. (During these days you can have several CycleOps wheels with power meters)
12 day of February, Tuesday
Morning: Foot race training: Force applied. Slopes
Afternoon: Swimming. Continuous and Technical. Sailfish wetsuits will be available where you can try the entire range and there will be timing with several models.
13 day of February Wednesday
Tomorrow: Long cycling, with sections of the Ironman route (specific stops to comment on aspects of the Ironman Lanzarote test)
Afternoon: Easy run + Physical conditioning. Natural Running by Newton Clinic taught by Miquel Blanchart (LD 2012 European Champion) where Newton models can be tested
February 14 day Thursday
Morning: Swimming, Open Waters at the Ironman Pto. Del Carmen circuit. Wetsuit test, courtesy of Sailfish.
Cycling: Slope training, with the Watt Test in Tabayesco, (we will use a method applied to determine the approximate Power / Threshold of each triathlete).
15 day of February Friday
Tomorrow: Long Race
Afternoon: Swimming. Intervals
Talk colloquium on "Food during the Ironman test" by Nicholas Ward Muñoz, professional triathlete.
February 16 Day, Saturday
Tomorrow: Long bike. Power work directed
Afternoon: Easy run + Physical conditioning.
This planning is indicative and can be adapted depending on the weather or logistic circumstances
It is not mandatory to perform 100% of workouts. The plan is indicative and each triathlete can adapt, in agreement with the people in charge of the Campus, or according to their personal planning the training individually.
In the cyclist exits in platoon, the rules and guidelines of the group leaders or the different groups will be respected.
Requirements and general rules:
We recommend to the athletes the arrival preferably for 9 day of February, to be able to join the 10 day to the activities from the first session.
Final full campus price (7 days): € 490
Final price 5 days: 390 €
This price includes:
Accommodation in two-person apartments on a hotel basis with breakfast and dinner included.
Transfers included. Round trip airport + Round trip Pto. Del Carmen.
The use of power meters is consolidated as one of the most effective methods for optimizing cycling training. Thanks to the support of Tamalpais SL, PowerTap distributors in Spain and Portugal, the participants
PowerTap power meters will be available for free on campus.
Specific power tests and training will be carried out with the PowerTap power meters.
Registration and information:
91 411 79 05
[Email protected]
You may also be interested in this