Skechers performance initiation running collection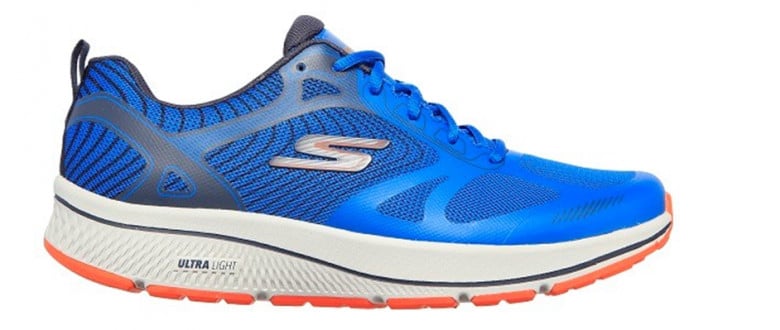 The multi-award winner Skechers Performance line It has become aa reference among the community of high competition runners thanks to the very high technical level of its flexible, comfortable and cushioned shoes, capable of offering an incomparable lightness, a fast rate of performance and an exceptional improvement in running economy.
However, you don't have to be an elite athlete to enjoy its innovative benefits, as the team of developers and designers at Skechers Perfomance has made sure that anyone can enjoy their favorite sport with all guarantees whatever their level.
Skechers Performance has shoes to start running
Thus, Skechers Performance not only has models for marathon freaks accustomed to flying on the asphalt or amateur runners wanting to improve themselves, but also for those who have decided to start the course with the purpose of getting started in running and improving their shape after the summer relaxation.
If this is your case, take a look at these models from the initiation running collection for men and women, with which you can get going, find your own rhythm and enjoy the sport to the fullest, either in the gym or on the go. the asphalt, while obtaining the best results without giving up the unmistakable style of the American firm.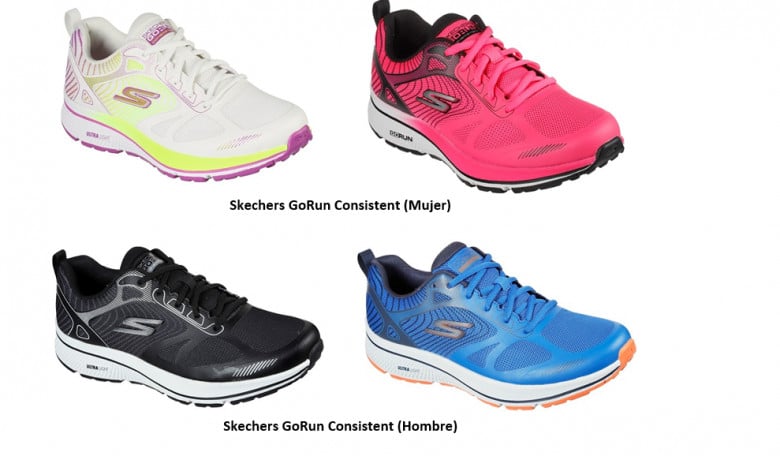 If you've thought that the best way to get back in shape and improve your health is to break a sweat on the asphalt and give it your all in the gym, the Skechers entry-level running collection offers you various possibilities designed to suit your needs.
If you are looking for a versatile neutral and versatile shoe, with which to run and train all day and on any terrain, your best option is the Skechers GoRun Consistent model.
With the most advanced Ultra Light cushioning, Air Cooled Goga Mat insole and innovative Ortholite protection, you can take your first steps in running with all the guarantees and maximum comfort. In addition, they are available in extra width for the largest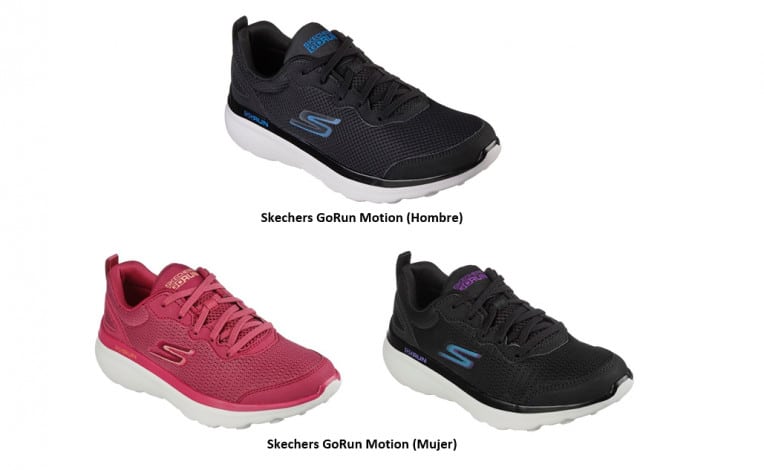 The Skechers GoRun Motion model, with Ultra Go midsole, the renowned Air Cooled Goga Mat insole and innovative Ortholite technology, offers you an extra lightness that will make anyone who starts running feel like flying.
Of course, you will have to be careful, since this feeling is addictive: your goal of losing a few kilos by running may give you an unexpected taste for running and end up becoming a true passionate about burning kilometers.
others, they present an attractive retro air, with the pillars of the sole inspired by the first GoRun model of the American firm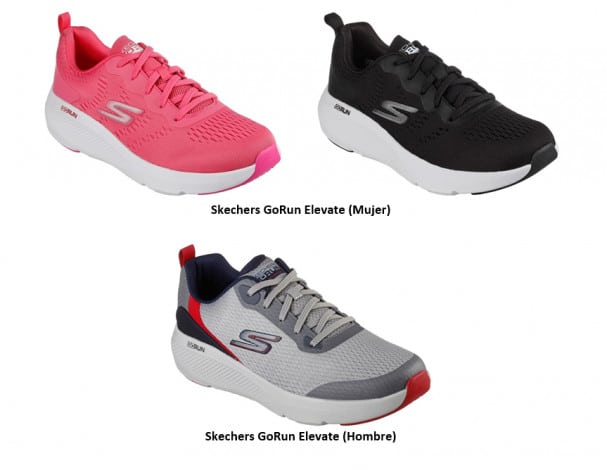 For its part, the Skechers GoRun Elevate model is distinguished from its brothers in the Essential collection by its exceptional cushioning, which will not only improve your performance at a higher pace, but will also protect your legs in a wide variety of workouts inside and outside. from the gym. In addition, like all models in the Skechers initiation running collection, they are machine washable.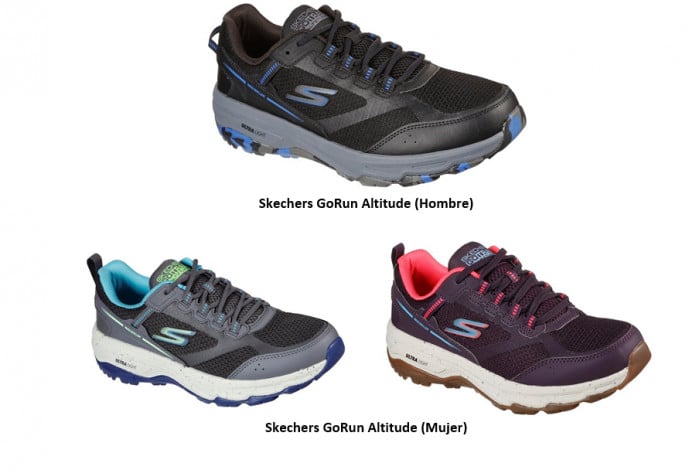 With the most advanced Ultra Light cushioning, Air Cooled Goga Mat insole and innovative Ortholite protection, the Skechers GoRun Altitude model is designed to make your first steps in running even off the road.
This lightweight trail shoe, with good traction and comfort, is built with materials capable of repelling water and protecting your feet in the most extreme weather conditions.