BLACK DAYS begin at Inverse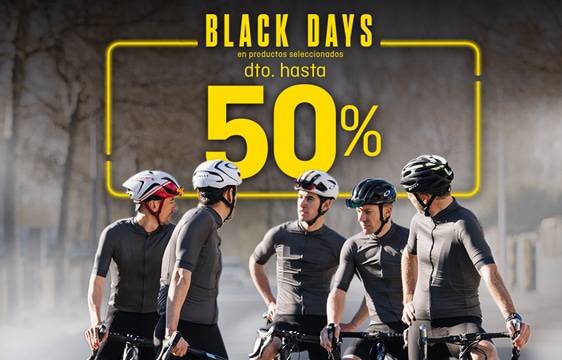 Take advantage of BLACK DAYS by INVERSE and dress at the best price. More than 100 products with special discounts!
INVERSE one of the best sports equipment brands in cycling and triathlon launches its week of Black Friday with up to 50% discount on some of their models.
The promotion will be valid from November 21/11 to December 04/12.
€25,00
Before 39,99 €
€25,00
Before 59,99 €
€49,95
Before 82,50 €
€59,96
Before 109,90 €
€62,40
Before 73,45 €
€25,00
Before 49,95 €
Check all their promotions on their website https://www.inverseteams.com/es/