The new SIGMA ROX 11.1 EVO GPS cycle computer, now available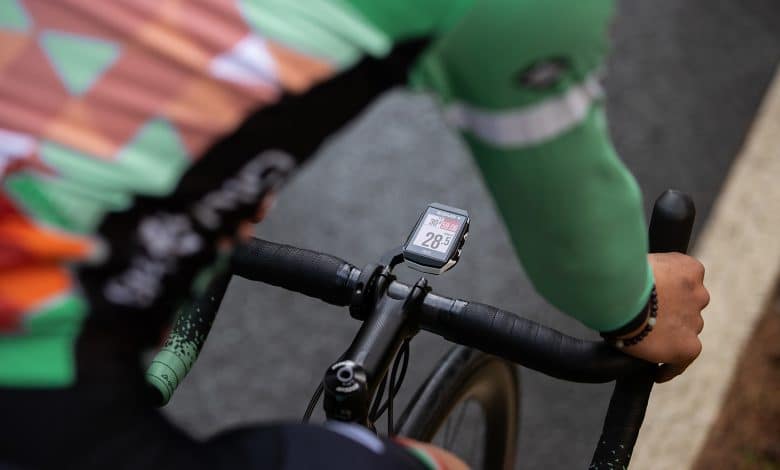 Whether you are looking to improve your performance, or if you want to stay in shape, the ROX 11.1 EVO it is your ideal training partner.
Thank you to your more than 150 functions, The ROX 11.1 EVO helps you navigate and reliably assists you in your indoor and outdoor workouts so you can fully focus on improving your performance.
Speed ​​and distance measurement by GPS, barometric altimeter and navigation through preloaded tracks or with the app komoot are part of its range of functions, in addition to the compatibility with E-Bikes and all kinds of external sensors.
On your transmissive screen to 1,77 ″ high contrast color You will also be able to easily consult the navigation warnings and the data of your route.
Functional and versatile
The ROX 11.1 can be used on various bikes.
To do this, users take advantage of sport profiles already preconfigured or create your own training views with up to six data fields per screen.
In addition, it allows to highlight the data fields up to eight different colors for better vision of the set and even faster readability.
With the help of the Workout function it is very easy to plan and complete workouts structured by phases. The accident alert function notifies your emergency contacts in the event of a fall.
188,95€
In stock
7 New From 185,56 €
1 Used From 169,04 €

Amazon.com
Last update: August 1, 2022 18:47
The Smart notifications inform you in real time of incoming calls and messages. Its five large control buttons are easy to see and operate, even with gloves, in all weather conditions.
And to round it is possible to store up to 100 hours of activities on the cycle computer.
Its sporty and compact design, the innovative color display, its numerous functions and its easy handling make the ROX 11.1 EVO, with its 55g, an essential element on the handlebar of your bicycle.
More than easy connection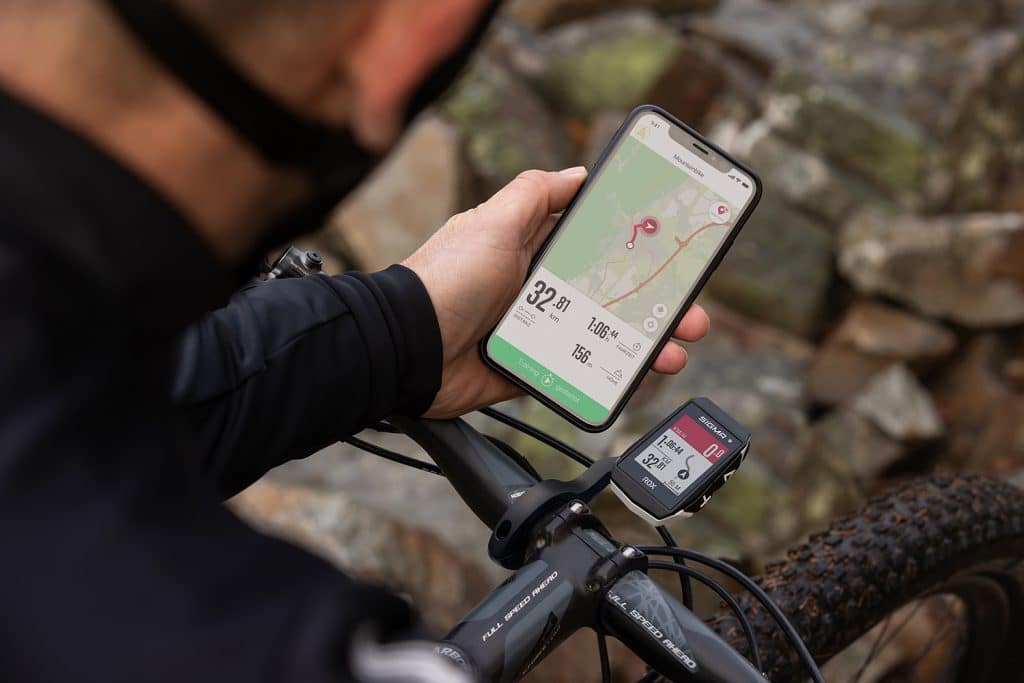 Thanks to the BLE and ANT + technologies, We can quickly connect sensors to measure speed, cadence and heart rate, all with complete reliability.
The ROX 11.1 EVO also is available in set with the new magnetless speed and cadence sensors from SIGMA. Thanks to the attachment without magnets, mounting them is much simpler and the space on your bike is optimized.
It can also be connected to your electronic shifting system or your potentiometer.
This GPS cycle computer is compatible with any E-Bike that has communication according to international standards, and connecting it to them is child's play.
Once connected, it will show us specific values, such as autonomy, battery status or assistance level.
Clear and immediate data analysis
Data analysis can be performed directly on the ROX 11.1 EVO after each activity, and also on our smartphone or on PC or Mac thanks to the software DATA CENTER.
At any time during the route, you can follow on the map, with maximum precision and clarity, your training data in real time and the route traveled.
Training views can be set up and changed quickly and intuitively via the SIGMA RIDE app, even while riding. After each training session, the data appears immediately in the app for analysis.
We can also share experiences and successes just as quickly on social networks such as Strava, komoot y training peaks, or sync training data and tours on other platforms.
In addition, you can import tracks in GPX format from other portals, thanks to the SIGMA RIDE app. SIGMA's own tracks, created in the SIGMA DATA CENTER, are automatically synchronized with RIDE via SIGMA CLOUD.
Perfect fixation with the short Butler bracket
Specially developed for the ROX 11.1 EVO, the Butler short bracket positions the computer closer to the handlebar and in a more ergonomic, thus taking care of aesthetics much better than other GPS mounts.
Also installation is complete in the blink of an eye. Thanks to the special 3D molded rubber pads, the ROX 11.1 EVO can also be positioned straight even on curved handlebars.
The short Butler bracket is included in the HR SET and SENSOR SET versions, and is also available separately as an accessory.
Prices
The ROX 11.1 EVO is now available in the following versions and prices:
| | | |
| --- | --- | --- |
| Item name | Article number | Price (RRP |
| ROX 11.1 EVO Black | 01030 | 169,95 € |
| ROX 11.1 EVO White | 01031 | 169,95 € |
| ROX 11.1 EVO HR Set Black | 01032 | 199,95 € |
| ROX 11.1 EVO HR Set White | 01033 | 199,95 € |
| ROX 11.1 EVO SENSOR Set Black | 01034 | 249,95 € |
| ROX 11.1 EVO SENSOR Set Black | 01035 | 249,95 € |
Sigma GPS Rox 11.1 EVO
7 New From 185,56 €
1 Used From 169,04 €
Buy

Amazon.com
As of August 1, 2022 18: 47
Features
GPS CYCLE COMPUTER - With its 30 functions, this bike computer helps you on any bike ride. Extra-large screen displays data such as height profile, speed and distance
SMART - Data can be recorded and read on the LIVE screen of the SIGMA RIDE app. Crash Alert recognizes falls, and smart notifications appear on the cycle computer screen if connected to the smartphone
ELECTRIC BIKES AND INDOOR TRAINING - This SIGMA SPORT GPS bike computer can be connected to compatible electric bike systems and is also suitable as a spinning bike computer for bike trainers
FEATURES - The SIGMA cycle computer stores up to 100 hours of trips, has a 1.77" color screen, a battery that lasts up to 18 hours, IPX7 waterproofing and ANT+ and BLE connectivity
WHAT'S IN THE BOX - ROX 11.1 EVO, SHORT BUTLER, speed and cadence transmitter, R1 DUO Comfortex+ heart rate transmitter, USB-C cable fixing material, quick start guide