Tips for choosing your Skechers shoes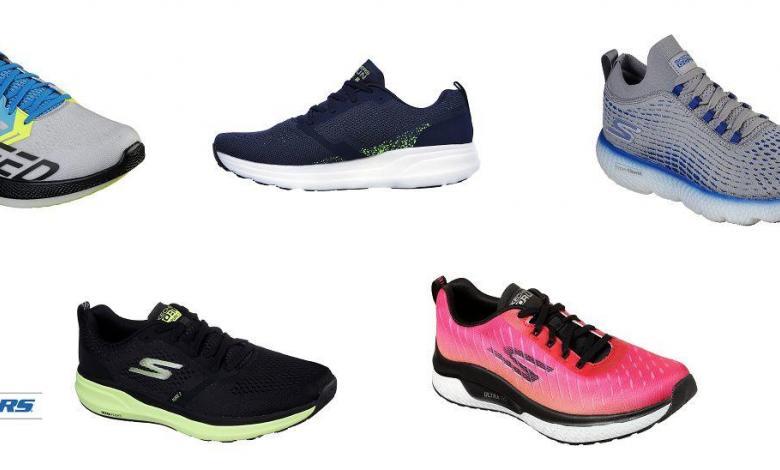 When you have very used shoes and you have to renew them, many times you do not know what type of shoes to choose.
In this article, we are going to guide you so that you know how to choose good sneakers, such as those that the brand has. Skechers Perfomance for the asphalt race.
There are many athletes who wear their shoes and we highlight the media Lionel Sanders and Miquel Blanchart, one of the best runners of the national IRONMAN.
In fact, Miquel already has a new challenge, get off at 2:40 in the marathon of an IRONMAN, something very difficult that involves good genetics, preparation and materials like the Skechers shoes that he uses in all competitions.
What do I have to take into account when choosing shoes?
The pace of the race
The type of footprint
The weight
What do you want them for, training, competition
Distance in which you are going to compete
These are the 6 axes that you should take into account to be successful in choosing sneakers
Hyper BurstTM, the key
The Hyper BurstTM is a new exclusive compound created by skechers by saturating a solid piece of EVA.
All the shoes with the Hyper BurstTM technology offers the lightest and strongest midsole the brand has offered to date, guaranteeing the quality, lightness and durability of the shoe.
Career rhythm
Running at 5:20 is not the same as running at 3:30, so it is very important to know your "cruising" rhythm when choosing shoes.
Without running high rhythms, you will have one good carre techniquera and what you need is lightness in the shoe, whereas, if you are going to lower rates, you will have to choose one that has good cushioning.
This is an example of rhythms and patterns
1st Less than 4:00 min / km:
2nd Between 4 and 5 min / km
3rd More than 5 min / km
The type of footprint
Everyone knows that there is different types of runners according to the type of footprint they have. We have the pronator, supinator, or neutral runner.
El pronator rotate the ankle into the foot when treading
El Supinator rotate the ankle to the outside of the foot when treading
El neutr runneror it is the one that does not have a very pronounced pronation or supination.
Neutral slippers: All Skechers shoes are neutral, except for the Skechers Go Run Forza 4, which have a slight pronation control.
Pronador sneakers: Slight pronation control in the Skechers Go Run Forza 4.
Runner's Weight
The same goes for the athlete's weight., the lower the weight, the lighter the shoe will have to be.
If you have a higher weight, it is very important to choose some shoes with very good cushioning to avoid future injuries
This is also influenced by running technique, since, if it doesn't run well, you will surely go «heel»And you need more cushioning, but if you are one of those who run well you can look for a model that has less.
This is an example:
1st 65 kilos man, 50 kg Women:
2nd up to 80 kg men, 60 kg women:
3rd up to 90 kg men, 75 kg Women:
Training, competition
It is not the same to have training shoes than competition shoes.
In the first case, they are slippers that are going to make many kilometers, so they have to be resistant comfortable and cushioned.
In the case of the competition, the so-called «flying»Who are more lightweight, stretchy, low cushioning and that they are designed for quality competitions and training. Since its robustness is less
Competition distance
In the case of distance, we must also take into account what type of shoes we use
If they are going to be done medium and long distance races it is important to have a good cushioning paTo protect our joints when running fatigue is greater.
En shorter distances, the ideal is use the fliers,
This is an example based on running distances:
Skechers a great choice
As you have seen, the Skechers brand offers a wide range of models for all types of athletes.
With many years of experience in sports, it is a great choice when it comes to deciding on quality footwear to carry out our favorite sport.