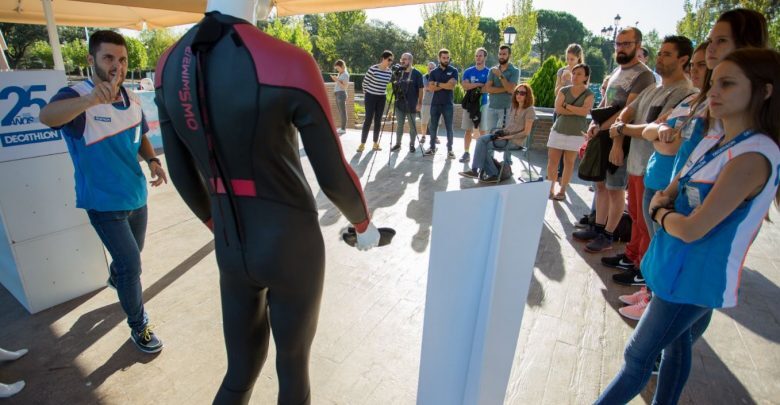 SWIM: Quality solutions with an affordable 100% price
The team Nabaiji It does not stop innovating, proof of this are the solutions that it presented last October 5 to the specialized media during the event held at the Las Encinas de Boadilla Sports Club.
INDOOR TECHNIQUE
Among all the new range and novelties presented, what has most surprised us is undoubtedly the new backpack designed for training and competition (RRP € 19.99). This backpack, in addition to being very spacious, has several compartments including one for fins and a board. With a 34-liter capacity, it has a waterproof finish on the outside and a small "waterproof" bag inside to store wet clothes.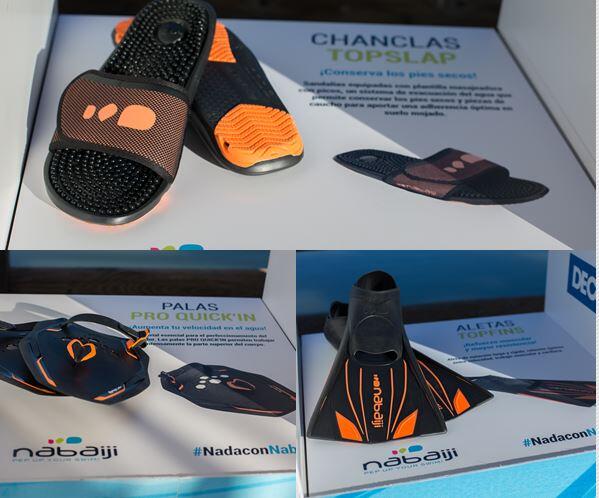 Another outstanding accessory for the triathlete are the new PRO QUICK´IN blades as well as the Long and stiff fins Topfins, which represent a step forward for those who want to improve their technique, along with the already recognized Pull Kick NRJA apt both to help in the inferior work as superior.
For its part, the blades give the possibility of improving muscular work and improving swimming speed, they are easy to put on and take off since they are placed quickly thanks to their patented quick'in spoiler, with a precise and painless adjustment.
For the lower part, Nabaiji has developed new longer and stiffer fins that also improve muscle work as well as the batting frequency, which also helps improve cardiovascular work.
Other novelties presented by the brand were the flip flops Topslap just like him fine swim suit for women and B-fast competition swimsuit for men and a wide variety of 100% adjustable swimming goggles depending on the needs of each one.
OUTDOOR
Comfortable, fast for transitions and 100% adjustable, this is the new proposal in wetsuits from Nabaiji. With two formats: sleeveless (€ 99,99) and sleeveless (€ 129,99), they are 2,5 mm thick on the torso and are designed to swim in waters between 18º and 23ª and with great buoyancy. offering great ease of use that allows you to put it on and take it off quickly.
Thinking of the cooler, or when the temperature is more extreme, the new neoprene hat has also been developed with a pvpr of € 9.99 on sale.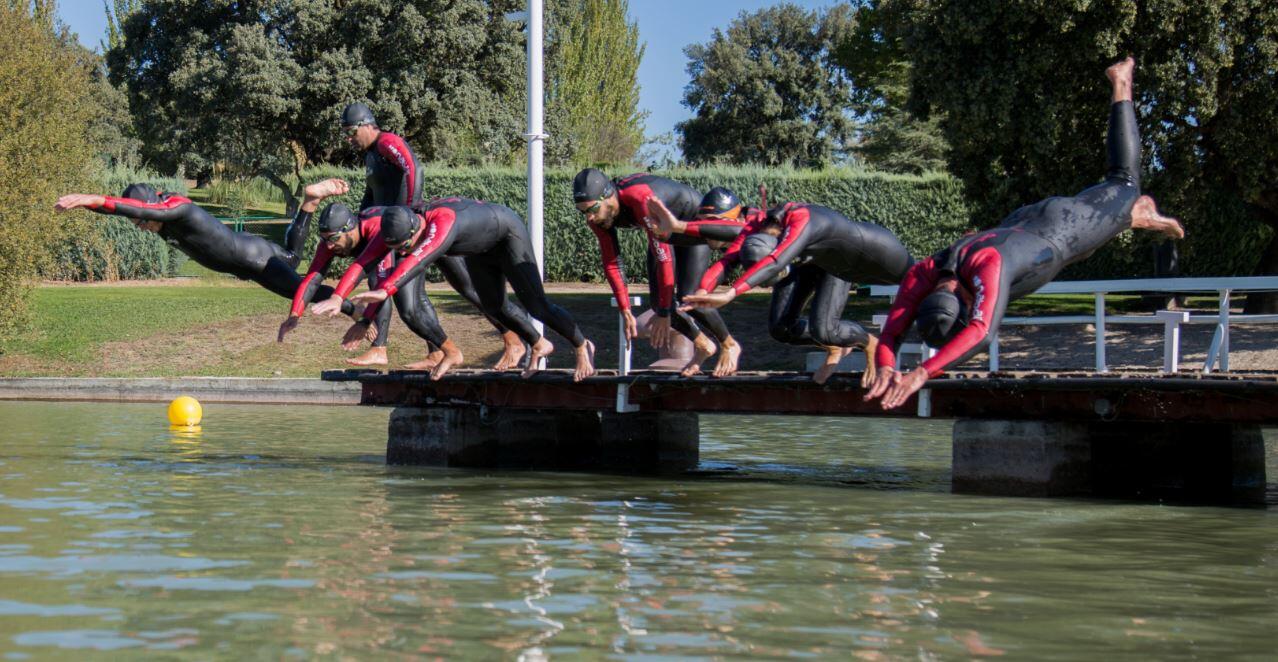 Download the full range of swimming products in this link
Get ready now at: http://www.decathlon.es/