Articles Sports equipment
The massager that will improve your training, the Compex fixx1.0
Compex® expands its product portfolio with the innovative Compex fixx1.0 massager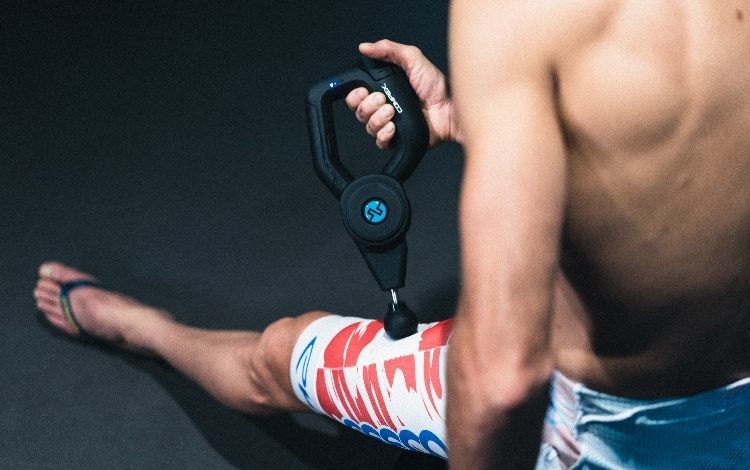 The massager Compex® Fixx ™ 1.0 is your new portable device that can help relieve muscles sore or tense before, during or after physical activity.
Provides an innovative muscle tissue massage, especially overloads and / or stiffness
The Fixx 1.0 fits in your gym bag, in a desk drawer, in the travel bag or near the sofa so that it is always within easy reach.
The silent engine allows you to use it discreetly to find relief at any time in the easiest way.
The three speeds and the adjustable positions of the arms in three angles allow to reach and treat different muscle groups with the intensity of the massage that you feel better, so that you can feel good again, as quickly as possible
How does it work?
Characteristics and benefits
3 speeds
Variable speeds help the user to massage a wide range of muscles.
Rechargeable battery
For use anywhere and long battery life (90 minutes).
Silent brushless motor
Silent motor for a calm and quiet massage environment.
Custom grip
Ergonomic handle with biocompatible silicone coating to help maintain a secure grip during massage.
Battery indicator light
The battery indicator provides the status of the power in real time, so the user can change the batteries that are more likely to run out.
3 different arm positions
Three adjustable angles allow the user to reach a wide range of muscle groups to help maximize results.
The 3 massage speeds
Low
For sensitive muscles, low speed can help relieve knots and pain while eliminating lactic acid.
Middle
For muscles that are not too small or sensitive and do not require a deep tissue massage.
Firm
For larger muscles that need something similar to a deep tissue massage.
BOX CONTENTS
1 Massager Compex Fixx 1.0
1 premium travel case
1 battery
1 power adapter
1 charging base
1 head
1 instructions for use AVAILABLE ACCESSORIES
2 heads (cone and pad)
Battery
Its launch, coming soon
The product will come out shortly and if you want to receive more information about it, you can do it from the official COMPEX website.
Further information: https://www.compex.com/es/fixx-1-me-interesa