The new Viator cycling jersey: Madeleine
An iconic garment has been born that will mark a before and after in the Viator brand.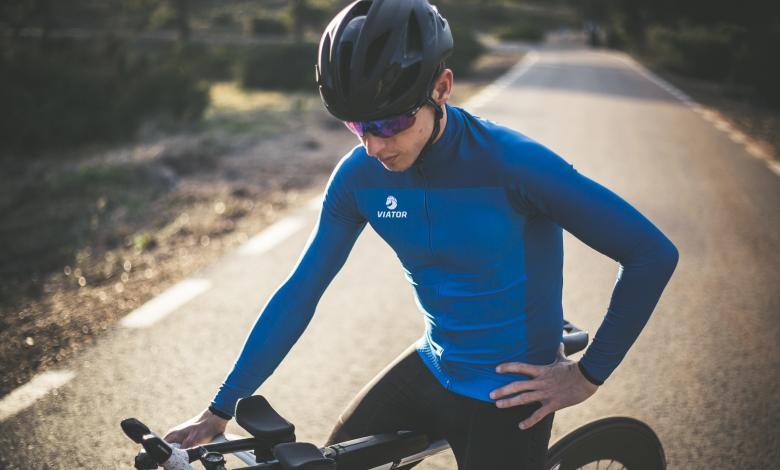 El Madeleine project, in a clear tribute to the Alpine colossus, was born with just that; a name, and the firm conviction of creating the best long sleeve jersey that has never been out of your facility before.
Hundreds of hours of work later, dozens of adjustments, tests, tests on the bicycle in training and competitions, have given their result.
An iconic garment has been born that will mark a before and after in the Viator brand.
Flezzer thermal fabric
Halftime, that period comprised in spring and autumn characterized by mild temperatures, but at the same time very changing, it has accentuated this aspect in recent years as a result of climate change.
The novel Flezzer thermal fabric used in the manufacture of the new Viator Madeleine jerseyWith a lightly plush interior, it provides lightness, comfort and breathability.
It also removes moisture from the body with ease, keeping it cool and dry, and making it suitable for a temperature range of 8 ° -20 ° C.
On the other hand, its elasticity promotes a perfect fit to your body, transforming into a second skin that you will hardly notice.
The sleeves draw attention
At first glance, undoubtedly one of the aspects that first attract attention is the pieces of the sleeves that go from the upper chest to the wrists.
Aesthetically they are a differentiating detail that brings new perspectives in terms of graphic design, especially in customizations for clubs, and at the same time it has been a challenge during its development.
Fits perfectly
In addition to the nature of the fabric itself, there are other factors that determine an optimal fit of the garment to the body, and which in this case are marked by the use of a non-slip waistband and another with silicone rubber, in addition to elastic cuffs.
Details that make a difference
The latest generation YKK Autoblock zipper, and three rear compartments equipped with 3M reflective, complete the details of a garment intended for the most demanding, for those who do not conform to what is established.
The future of jerseys is no longer future, it is present. It's Madeleine.
Garment characteristics
Round neck
YKK Autoblock zipper
Elastic cuff
Non-slip waistband
Streamlined pattern
3-compartment rubberized pocket for added security
3M Viator rear reflector
Silicone rubber waistband for extra support
Use range: 8 ° -20 ° C
Further information: https://www.viator.es/