What equipment is needed to do a triathlon?
Bet on the best triathlon equipment in Trimad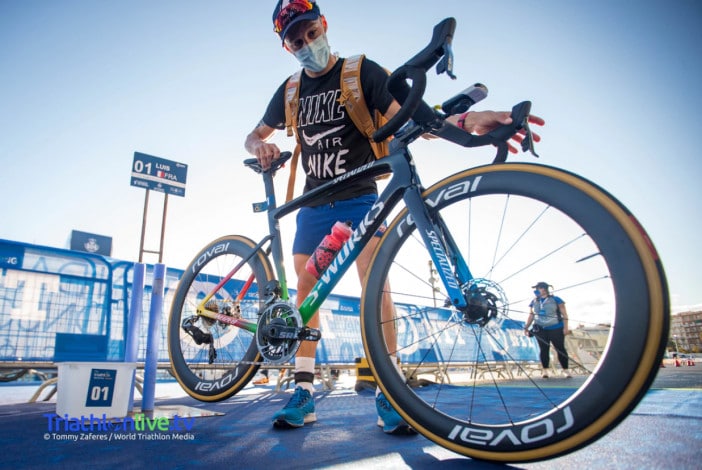 Practice triathlon implies assuming an exciting challenge in which several sports disciplines are combined.
It is a way to test your limits and, at the same time, obtain all the benefits of a very complete activity: you control weight, activate metabolism, take care of your cardiovascular and cerebrovascular, prevent diseases, etc.
But, as in any other physical activity, triathlon practice begins with a good . Why? Why promotes your performance, prevents injuries and makes you feel comfortable and confident during the activity.
As for the triathlon material, what do you need? We go over it.
Swimming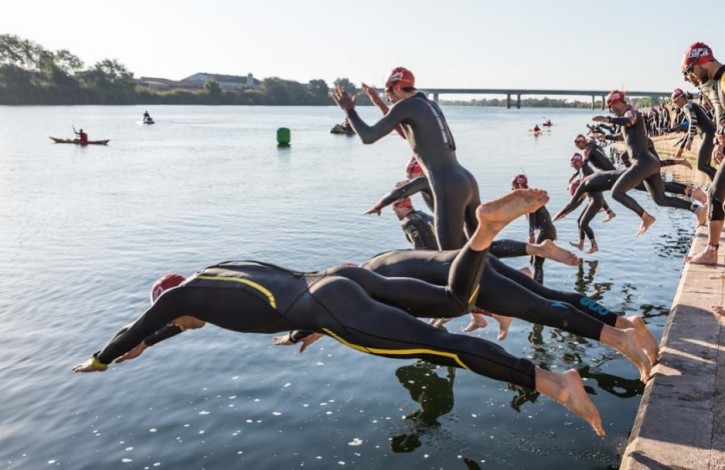 El triathlon jumpsuit It's fundamental. It should be a garment that does not offer much resistance to water, but rather promotes maximum advancement with minimum effort.
Our triathlon swimming goggles they cannot be left behind either. They prevent irritation to the eyes due to the effects of chlorine or salt, but they must be adjusted well so that water does not enter. Better if you wear a pair: one polarized and the other normal. If you can open your eyes, you will orient yourself better.
Moreover, the swimming cap it is usually mandatory in tests. It is also advisable to carry a Neoprene always, as a low temperature can play a trick on you.
Cycling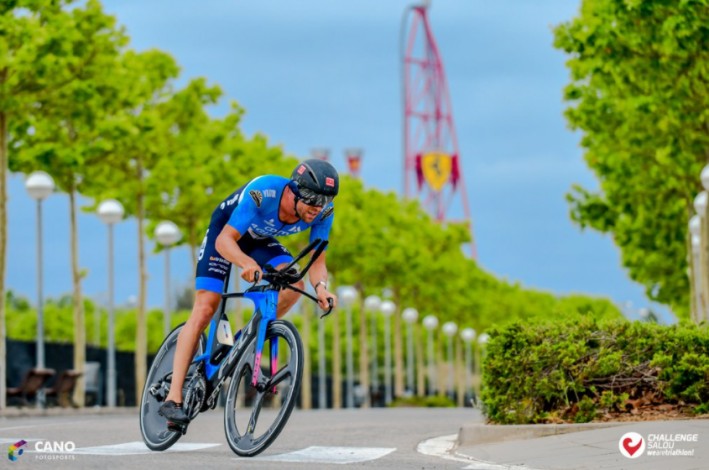 The fundamental thing, logically, is the bicycle. If you are a beginner, remember that triathlon bikes have different geometry, as well as different controls. Aero handlebars are used instead of the traditional one, and the seat tube angle is 78º or more.
Aerodynamics is a fundamental parameter in triathlonBut a proper bicycle is not the only thing you will need. The helmet, shoes and socks, sunglasses, bottles of water, a basic kit in case it punctures and a small air pump are also not usually missing in the equipment of a triathlete.
Career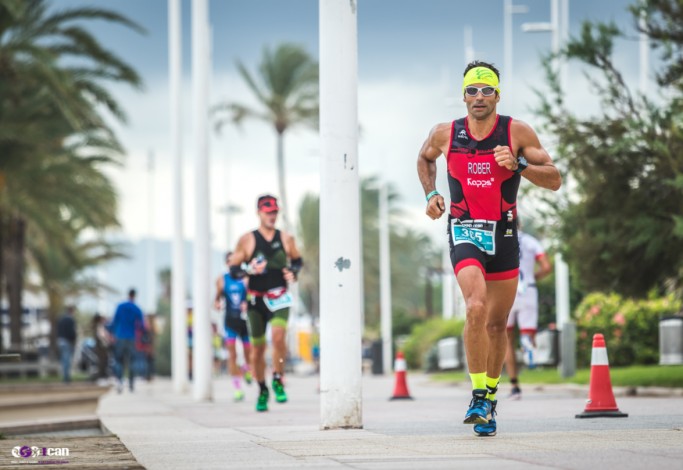 The fundamental thing in this part of the test is to wear good triathlon shoes. It must be comfortable, but also adapted to the activity. Do you need some sneakers with elastic instead of laces, so that putting them on takes you as little time as possible. You can use the same for the bicycle, or some cleats.
The triathletes they also usually wear a cap or visor and a belt for nutrition, the latter in medium distance tests.
Other useful accessories
As you improve your performance, you will want to monitor your activity to draw conclusions and continue to improve. It will be good for you a watch and / or a GPS cycle computer, in addition to a band with a heart rate monitor.
Water and wind are two agents that must be faced in triathlon. To protect themselves, triathletes use products such as vaseline with which they avoid chafing. In addition, they usually carry talcum powder for footwear.
Flip flops, some recovery snack and the gel, the towel and the clothes for after the competition make up the rest of the equipment.
In short, good triathlon equipment is necessary for the good performance of the activity. The keys are the overalls, the bicycle and the shoes, but there are other essential accessories that will be very useful.
All these accessories necessary to compete in triathlon can be found in trimad.es