The best swim goggles for Trialton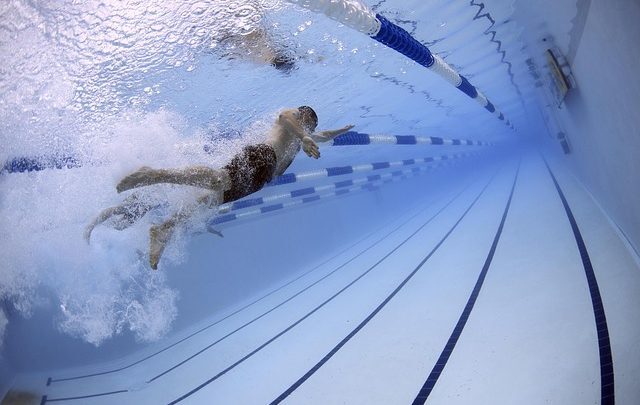 As important as physical preparation are the materials we use to train and compete, that is why from Triathlon News we want to help you choose one of the essentials, the Swimming goggles..
There are several aspects that must be taken into account when buying a triathlon glasses that can make a difference.
Some of the things to consider are its fit and comfort, its tightness, quality and type of lens , since depending on what we want it, we have to select a different one.
In this case we have made a compilation of the best swimming goggles for triathlon. We hope it helps you.
The best goggles for swimming in triathlon
Speedo Fastskin Speedsocket 2
3 New From 35,00 €
1 Used From 28,70 €
free shipping
As of June 30, 2022 16:56
Features
Profile with hygroscopic crystals for maximum peripheral vision with minimal head movement
Interchangeable nose bridges for individual fit
Mirror crystals to reduce glare and reflections. Ideal for racing and swimming outdoors
Double silicone head strap for a secure fit
Anti-fog coated lenses with 100% UV protection
Rating: ⭐⭐⭐⭐⭐
Zoggs Predator Flex Polarized Ultra
2 New From 34,98 €
free shipping
As of June 30, 2022 16:56
Features
Unique 4-point flex technology for increased structure flexibility.
The patented Ultra-Fit gaskets are lighter to reduce pressure around the socket of the eye.
UV protection
Perfect for indoor swimming and cloudy conditions.
Practical cloth bag for glasses.
Rating: ⭐⭐⭐⭐⭐
Zoggs Predator Mirror Titanium
7 New From 25,00 €
free shipping
As of June 30, 2022 16:56
Features
Tinted tinted lenses provide medium protection against the sun and bright light conditions
The predator wire frame features unique bio-tech frame technology for a durable frame with soft silicone gaskets
Anti-fog anti-fog lenses for extra moisture control and clarity of vision
Maximum UV protection blocks 99-100% of harmful UV rays from the sun
Pulley adjustment system balances pressure for a more consistent and comfortable fit
Rating: ⭐⭐⭐⭐
Sand The One
13 New From 15,05 €
1 Used From 10,44 €
free shipping
As of June 30, 2022 16:56
Features
Comfortable swimming goggles for training with universal fit and soft seal.
Hard lenses with UV protection and anti-fog film.
Self-adjusting nose bridge, split strap, PVC-free
Also suitable for triathlon and open water
50% polycarbonate, 30% thermoplastic rubber, 20% silicone
Rating: ⭐⭐⭐⭐
Speedo Futura Biofuse
9 New From 21,40 €
free shipping
As of June 30, 2022 16:56
Features
New super soft flex edges offer great flexibility for a softer, more cushioned fit
With Speedo Biofuse technology for cushioned comfort whenever you swim
Flexible frame conforms to the contours of your face for an individual fit
Easy push button adjustment for quick and easy adjustment
Wide Vision Crystals for Enhanced Peripheral Vision
Rating: ⭐⭐⭐⭐
The best-selling swimming goggles
In addition to our recommendation, we also leave you a list of the best-selling swimming goggles on Amazon.
ARENA Airspeed Mirror Glasses
8 New From 23,99 €
free shipping
As of June 30, 2022 16:56
Features
Brand: Arena
For swimming, competition and training
Good quality
It has distinctive details of the brand
Rating: ⭐⭐⭐⭐⭐
Rating: ⭐⭐⭐⭐⭐
Rating: ⭐⭐⭐⭐⭐