Garmin presents epic, a premium model
It is a premium multisport smartwatch with an AMOLED screen and a battery life of up to 16 days.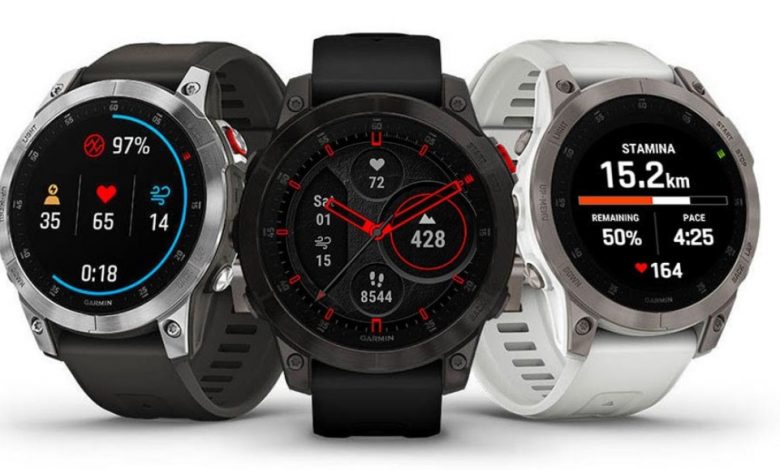 For sports and wellness lovers, Garmin introduces epix™, un premium multisport watch with a brilliant AMOLED screen.
Features include 24/7 health and wellness monitoring and new smart features and built-in sports apps.
All this combined with the autonomy of the battery life up to 16 days, allowing users to rely on the watch 24 hours a day and prepare for their next adventure.
In the words of Salvador Alcover, General Manager of Garmin Iberia: «Designed for an active lifestyle, epix is ​​a versatile multisport device designed to put essential wellness, training and recovery functions at your fingertips.
In this sense, whatever the goals of the users, epix will be there at every step, providing essential information and motivation along the way».
Sophisticated design and long-lasting battery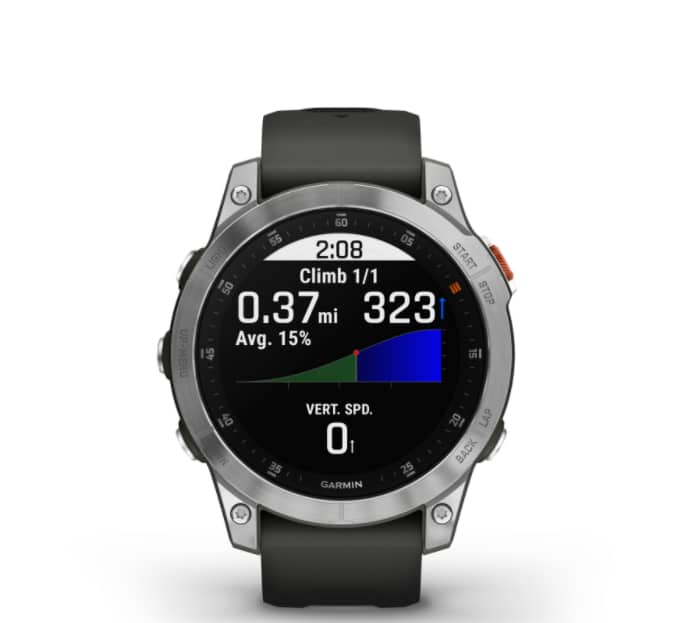 Built for everyday use, epix combines rugged design and premium materials such as sapphire and titanium, with a 1,3'' always-on AMOLED screen.
The button controls are accompanied by a new touch screen interface with great responsiveness, which improves the daily interaction of the watch and the navigation of the maps.
This design is accompanied by a battery life of up to 16 days in smartwatch mode and up to 42 hours in GPS mode, so users can enjoy their activities and adventures without worrying about the next charge.
Health monitoring and innovative training
With epix on the wrist and Garmin's wide range of 24/7 health monitoring features, you can gain a deeper understanding of your overall well-being, including: heart rate on the wrist [with configurable alerts for high or low readings(1)], monitoring of breathing and stress, advanced sleep and energy monitoring BodyBattery™.
These features allow the user to continuously monitor their health statistics and better understand how their body works throughout the day.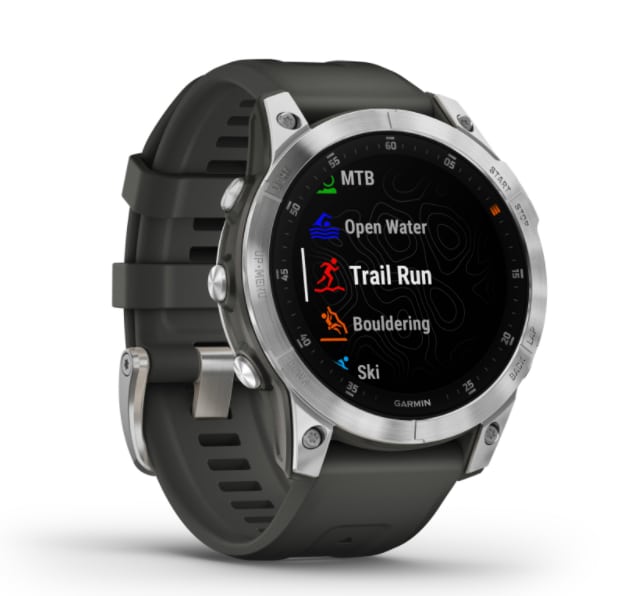 The device is committed to active life and accompanies the athlete in all their challenges with different sports applications for training in the gym, or activities such as running, cycling, climbing, golf, surfing, skiing, among others.
It also includes easy-to-follow animated yoga, pilates, cardio or strength training sessions.
In addition, to adapt the device both to these activities and to work and office environments, the watch has the versatile QuickFit™ straps Available in metal, leather, nylon and silicone, they adapt to any situation without losing style or comfort.
So that the user does not run out of ideas, the new epix is ​​capable of suggest daily training sessions, that have been personally compiled based on the user's fitness level, recent workouts, recovery time, training history and biometric data.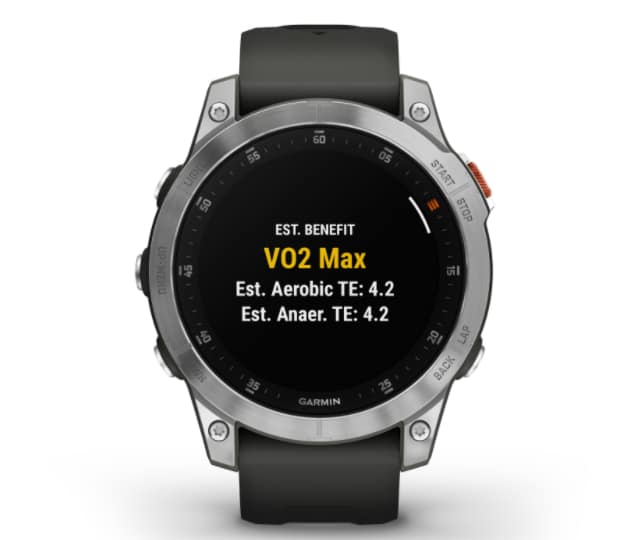 In addition, both for those who start in the world of running and for those who make long distance runs, the device has personalized training plans from Garmin Coach for 5K, 10K or half marathon races, complete with a free virtual personal trainer.
The watch also includes a wide range of advanced training features like PacePro™, that offers dynamic and slope-adjusted pacing throughout the activity, and Real-Time Stamina that manages effort during activity to prevent burnout.
A multitude of maps at your fingertips
The epix device has the more adventurous in mind and includes a multiband frequency y multi-GNSS support for better and more accurate GPS positioning.
The smart watch also has TopoActive d mapse all over the world with free access to download via Wi-Fi.
For those who prefer snow, epix has the updated SkiView™ maps, incorporating new metrics and an improved overview of activity. In addition, it includes 42.000 golf course maps.
Connectivity and security in training
Staying connected, even in training sessions, will no longer be a problem.
The new watch provides connection and comfort throughout the day thanks to a series of intelligent functions such as smart notifications (2) of incoming calls, text messages, social network updates and much more.
For those who train to the rhythm of music, songs or playlists (3) can be downloaded from music services such as Spotify®, Amazon Music and Deezer.
And for those who want to make their purchases more easily, they can do so with the Garmin PayTM contactless payment solution (4).
Also, the device has smart security and tracking features, that allow you to send a real-time location message to emergency contacts.
Achieving maximum performance every day is possible with epix, the first smartwatch of its kind designed so that the user can give their best without losing style or functionality.
RRP epix™: from €899,99 (VAT included)