Articles Sports equipment
Garmin vivoactive® 3 Music, all in one watch: GPS, music and contacless payment
It has an internal memory of 4Gb, which allows to store some 500 songs.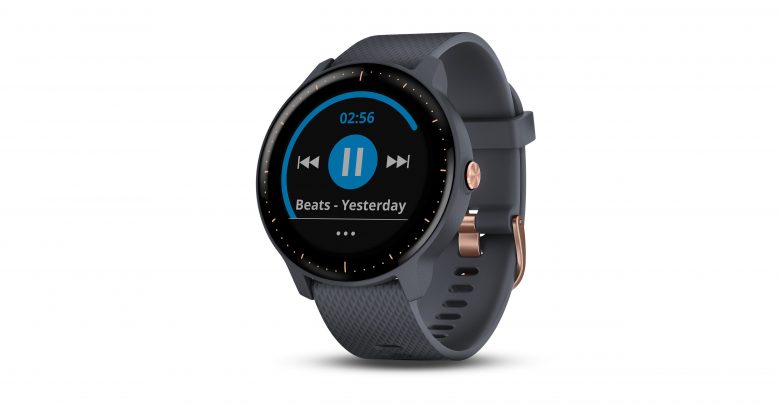 Its complete features, the ability to store hundreds of music files or advanced connectivity are just some of the features of this smartwatch, which also allows you to pay through a contactless system, without the need to carry a card or cash.
Garmin is synonymous with cutting-edge technology, quality and the latest design. Something that is demonstrated, once again, with the impressive style of his smartwatch, vívoactive® 3 Music, which on this occasion is dressed in granite blue with rose gold details. All thought for those who give as much importance to technical performance as to each accessory of their clothing. With Garmin, nothing has to be given up.
Garmin Vívoactive 3 Music
Buy now

Amazon.com
As of 8 July, 2020 15: 14
characteristics
It has a storage capacity of up to 500 songs
The battery has an autonomy of up to 7 days in smart watch mode
Has a wrist heart rate sensor
It can be used for swimming and in the shower
It has integrated GPS that allows you to record outdoor activities
Its round dial offers a versatile design, which makes it a perfect ally to complete and adapt to any style. Similarly, your screen Garmin Chroma Display ™ It is very easy to read, even in direct sunlight, and is protected by a Corning® Gorilla® crystal extremely resistant
Live your music
With Garmin vívoactive® 3 Music You can always carry your music on your wrist, because it has an internal memory of 4Gb, which translates to the storage of about 500 songs.
Also, from Garmin Express you can install playlists, albums or songs through the program you usually use (iTunes, Windows, Media Player, etc.). To enjoy your music once it is stored, you only need to have wireless headphones with Bluetooth® technology (purchased separately).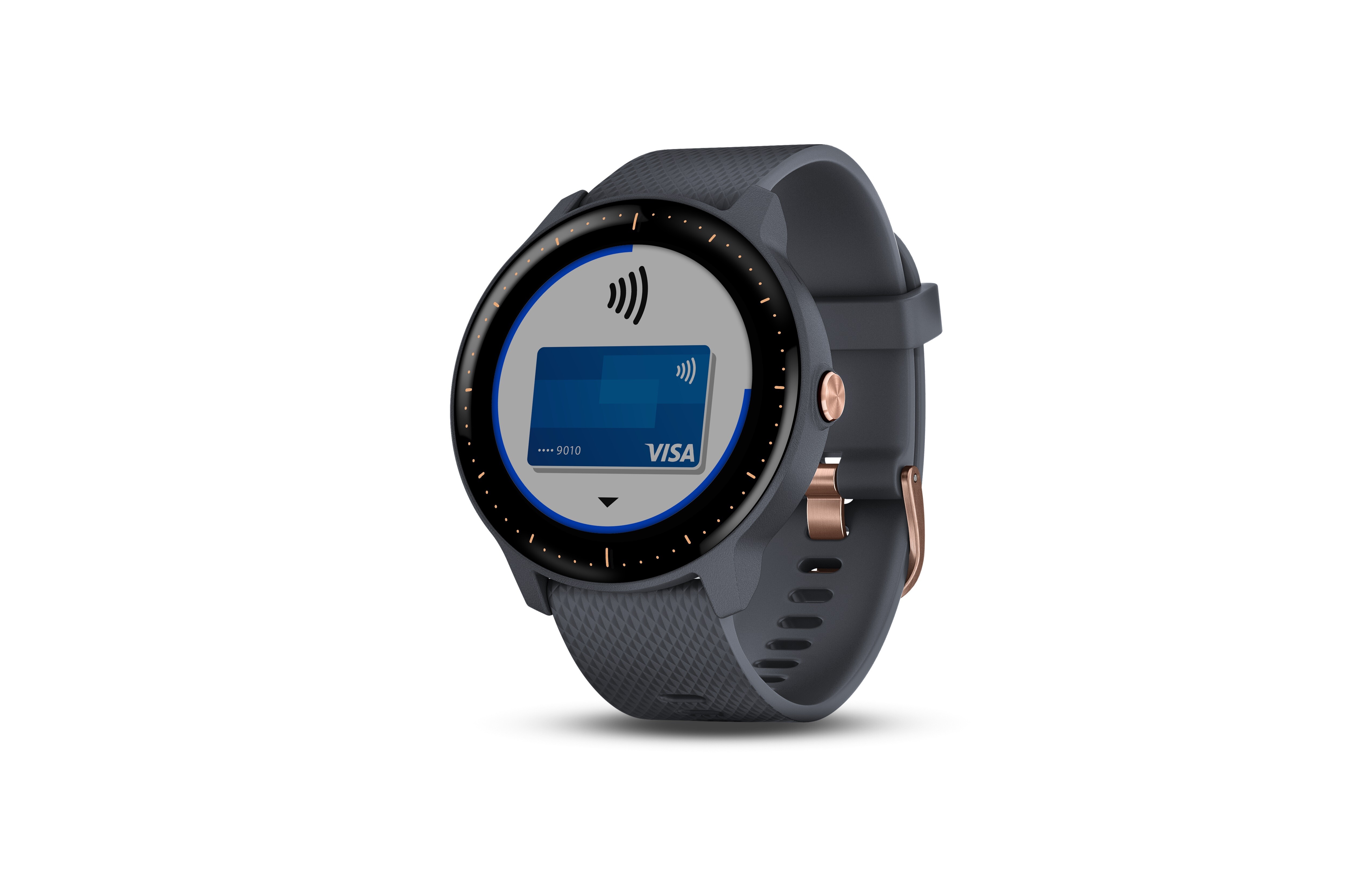 Forget about the money
So you only have to worry about enjoying what you are doing at all times, with vívoactive® 3 music You can also pay what you need, without the need to carry the phone or money in your wallet with you. Having a drink after a workout or shopping without your wallet is now possible. The device can be used in all terminals that support payment by contactless (payment by contact with card).
Because any sport is possible
As versatile as you are, with vívoactive® 3 Music you can choose a new sport every day. It offers you more than 15 different profiles for sports practice. Outdoors, you can vary between golf, bicycle, paddle surf or snowboard. When you are outdoors, its integrated GPS allows you to keep track of your chosen activity, without having to connect it to a smartphone.
If you prefer indoors, you can train on the elliptical, do a yoga class, a few laps in the pool or a little cardio. Also, it follows you when you climb stairs and counts up floors thanks to its integrated barometric altimeter. Also, when you start or change your activity, the function Move IQ ™ It automatically detects them and allows you to review all your daily activities on Garmin Connect ™.
Last update: July 8, 2020 15:14
Your physical condition, controlled
Being equipped with Garmin Elevate ™, which measures heart rate from the wrist uninterrupted, the watch allows you to monitor key aspects of your physical condition and stress levels, as well as inform you about how your body responds to different circumstances. In other aspects, makes an estimate of VO2 maximum (which indicates the maximum volume of oxygen in milliliters that can be consumed per minute and per kilogram of body weight in maximum performance), and the physiological age, depending on the physical form of the user.
Connected to your people
It does not matter if you are exercising or having something with friends. When you have paired your smartwatch with your compatible smartphone, you can receive messages and, if you wish, reply with predefined text messages, as well as see the notifications on your social networks or email messages, among other possibilities. But there's more: find your phone, access music controls and allow your friends to track your sports activity in real time with LiveTrack. When you're done, it will automatically load into the Garmin Connect virtual community.
Automatic synchronization
Garmin vívoactive® 3 Music Automatically syncs with any Bluetooth ™ Smart compatible smartphone (IOS or Android 4.3), at specific times of the day, such as when a goal is reached or when a series of steps are taken since the last synchronization .
When connected to Garmin Connect ™, options can be dramatically expanded. You can also connect with friends and family to motivate each other, join challenges, and share achievements on your favorite social networks.
Finally, it offers customization of widgets and screens through Connect IQ, sleep monitoring, has a 5 ATM water resistance rating and provides a great autonomy that exceeds la semana duration in clock mode.