Gorun Ride 2 by Skechers, greater lightness and cushioning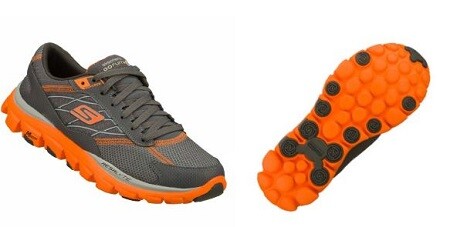 Perfect for longer distances, more weighty runners and with new mesh compared to the previous model that provides better fit, support and flexibility
Skechers continues in its evolution to improve existing models. GoRun Ride 2 by Skechers It has an 25% extra of Resalyte with respect to GoRun 2, being perfect for longer distances, for runners of more weight and looking for lightness and need extra cushioning. In addition, it has a new mesh with respect to GoRun Ride that provides best fit, wrist support y flexibility.
With the Mid-foot strike technology patented by Skechers, which positions the body thanks to the efficient Mid-foot strike or footprint in the middle area of ​​the foot. This makes the foot hit the ground faster and rThe impact of the heel is astonishing (This is the way you are supposed to run naturally). Diverts the force of the impact and converts the energy into a propelling movement.
It has Goimpulse sensors united offering traction control and stability. Extra cushioning thanks to its sole made of Resalyte (polyurethane and eva -skechers own compound) with retaining memory.
A shoe that allows you to run with 4 mm heel fall (heel drop) and that keeps the foot in an almost neutral position which promotes the advance or mid-foot strike.
The upper is made of way strech mesh (upper mesh) light and seamless so that the foot has its space. Providing a great fit and flexibility.
Price from 79,95 EUROS
Website www.skechers.es