Hyperice presents Hypervolt Go 2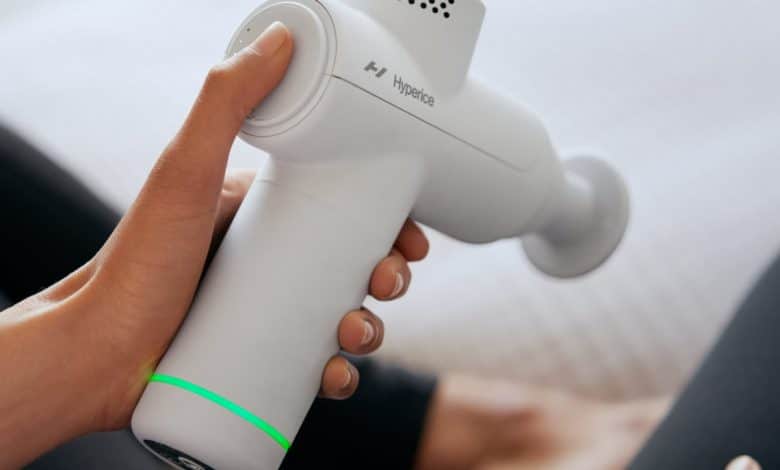 hyperice, a global high-performance wellness brand, today introduced a new and improved version of its award-winning original manual massage gun, Hypervolt Go.
Leveling up and holding its own within the percussive massage category, the newly redesigned, lightweight and versatile Hypervolt Go 2 is the most sophisticated portable percussion massager that has hit the wellness market, and is designed to increase people's range of motion with just a five-minute treatment a day.
The Hypervolt Go 2 is incorporates into the wide range of powerful percussion devices including the recently launched Hypervolt 2 and Hypervolt 2 Pro, which help both everyday users and professional athletes massage stress and muscle tension from the palm of their own hand.
"For more than 10 years, Hyperice has relentlessly focused on developing innovative products to help people around the world move and live better.
The new Hypervolt Go 2 offers a unique combination of performance and portability for the wellness-conscious consumer," says Jim Huether, CEO of Hyperice.
"Designed for those on the go, the Hypervolt Go 2 is a essential for well-being, perfect for everyone who moves both at home and on the road and wants to be at their best every day.»
"Hypervolt Go 2 is the result of our 'design first' approach to creating a product that looks as good as it feels.
We wanted to design a product that people want to take with them and use wherever they go.says Anthony Katz, founder and president of Hyperice. «With this new addition to the Hypervolt family, the Hypervolt Go 2 offers more options, to more people, in more places than ever before.«.
Wellness that moves with you
The new Hypervolt Go 2 features a sophisticated design with a minimalist look with an arctic-grey finish that feels great both in the hand and on the body.
It is made to last over time, and for this its materials are of high quality with a intuitive ergonomics, designed to comfortably move wherever users go. To do this, it includes features such as:
Patented QuietGlide® technology for near silent operation
Improved airflow and ventilation
New LED speed sensors and tail button control
New ergonomic handle
Battery level LED strip
Three speeds of powerful percussion
Katz adds: "Our mission, from the beginning, was to put a percussive device into as many hands as possible. To do this, we have to continue designing products that are accessible to the greatest number of users.
We also know that with the world reopening, people are constantly on the go, and space can often be limited, so the smaller the device, the more places it can be taken and the more it can be used. Hypervolt Go 2 represents the next step in achieving that goal.«.
«The current phase of my career is all about longevity and maintaining a competitive edge.says Kelly Slater, 11-time World Surf League Champion and Hyperice Investor-Athlete.
«To give my best when I compete, I have to feel good wherever I am, which is why I never leave the house without the Hypervolt Go 2.
It's the ultimate in portability, it's totally silent, and it works great for me whether I'm preparing for a big event or just managing everyday aches and pains.«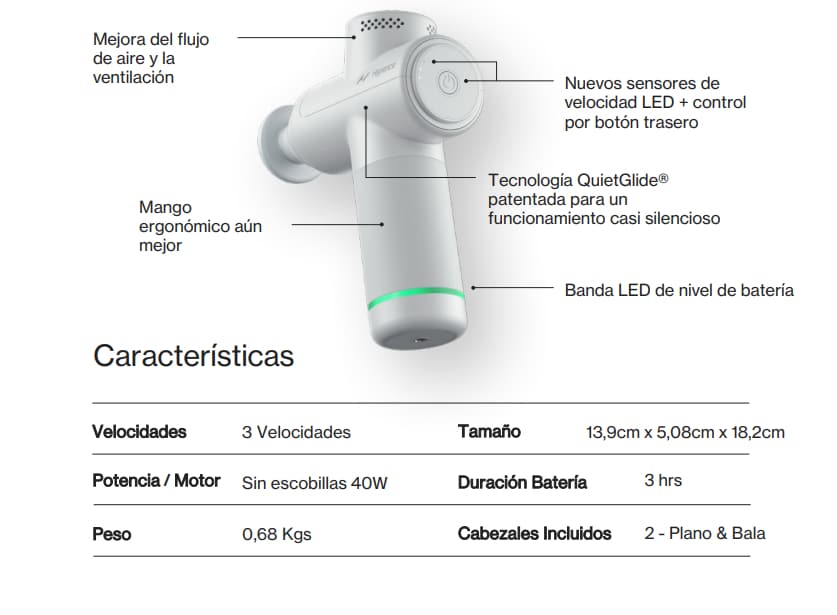 Price and where to buy
The Hypervolt Go 2 It sells for 229 euros and it is already available in North America and other selected regions, such as Spain on its official page.
For more information on the Hypervolt Go 2, you can visit hyperice.com/en