Zwift, an online game to train with the roller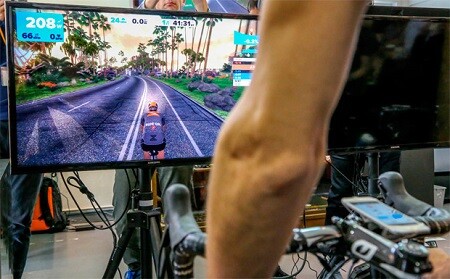 With the arrival of cold, bad weather and the end of the competitive season, comes the dreaded moment to dust off our roller and train at home if we want to maintain shape during the winter months.
As you probably already know, roller training, especially if done alone, is one of the most boring activities we can imagine. Luckily, a new Startups called Zwift It has been proposed to turn the tedious trainings into a roller in thrilling competitions against cyclists from all over the world, thanks to a novel multiplayer online game played in an immersive 3D world.
The online platform created by Zwift is, in addition to incredible, completely independent of our computer equipment and / or cyclist.
The only thing we need to access the virtual world of Zwift is a smartphone compatible with ANT +, download and access the application and get on the roller to give hard pedals.
The system will access the data issued by our sensors of cadence and speed compatible with ANT + (also necessary, of course) converting said data into watts of power (through a Virtual Power Curve or VPC) to give life to our virtual image competing with riders from anywhere in the world who also use the same immersive technology that Zwift proposes to us.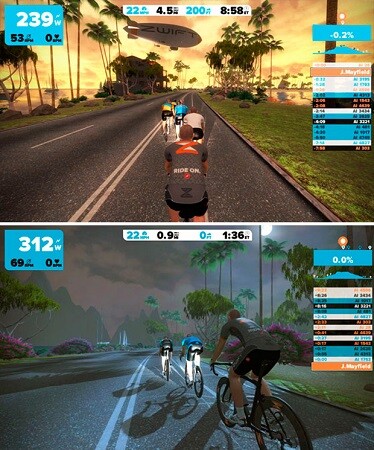 The Zwift application, available for devices with Android, iOS and Windows operating systems, is responsible for analyzing the data collected by the ANT + sensors installed on our bicycle and moves them to a virtual world where we can compete against other users in a fun way ... competitive, according to our aspirations.
For people addicted to the data, the application also monitors all types of measurements, including the developed power, speed, distance, heart rate and pedaling cadence, all displayed on the screen chosen by the HDMI connection of our own smartphone.
More information; http://www.zwift.com/
via: todomountainbike.es