The most powerful sigma lighting. We analyze the new set: aura and blaze by SIGMA
A "peripheral" that years ago was considered "secondary" has become essential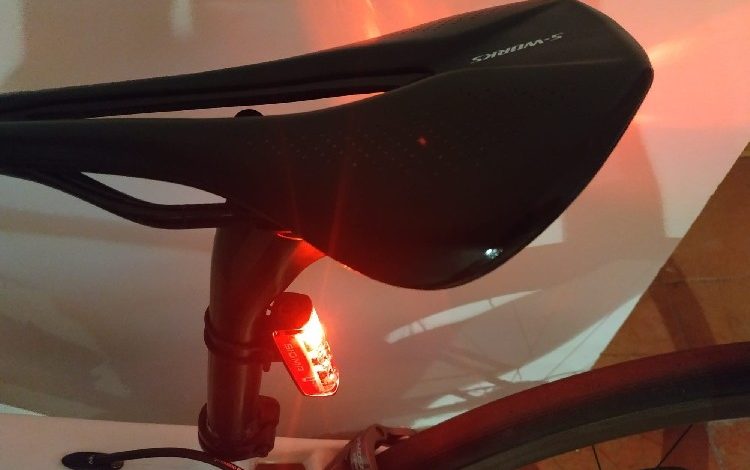 A "peripheral" that years ago was considered "secondary" as an accessory for our bikes, in recent years has become a "MUST HAVE" ... something essential!
Triathletes and cyclists are increasingly aware of the importance of having a correct lighting in our departures, both to visualize our routes if we leave before dawn or it falls at night before arriving home, as well asr be visible to the rest of the "vehicles"
From Triathlon News we analyze the SET AURA + BLAZE of SIGMA, a pack that has two devices to go perfectly "illuminated" in our outings.
MAIN CHARACTERISTICS:
Up to 15 battery hours
4 intensity modes
80 Lux - Reach with maximum power
Simple to install, if you need tools
Up to 90 meters lighting distance
USB charging
7 hours of light
Makes you visible up to 500 meters away
3 integrated led lights
Brake warning
"Night" mode (changes the intensity automatically depending on the light it receives)
ANALYSIS:
FRONT LIGHT AURA:
Simple to install, in less than 5 seconds you have it placed on your bike offering you a light power of 80lux with a range of up to 90 meters.
In its upper part it has two buttons to regulate the light power in a way and also to have control of the battery level at all times, with a USB port output to charge (with power cable or by a powerbank)
The only "but" that we could find is its size, although we have considered it secondary to be an element of training rather than competition and be aware of the need to have this size if we really want to have a powerful source of lighting in our "night" outings and battery life of up to 15 hours.
Sober design and neutral colors (black and aluminum) It fits perfectly with any bike model, In addition to having an "anti-splash" system that protects it.
It fulfills what it promises, a battery life with which you could spend a full night pedaling and an unbeatable light range
BLAZE REAR LIGHT:
Simple to install and discreet and elegant designIt offers a perfect solution to have visibility on the road or in the mountains with 3 integrated LED sensors that have a red light that makes us perfectly visible to other "vehicles".
What really impressed us is how light is able to adjust its intensity automatically depending on the exterior light.
Your integrated accelerometer recognizes each rider's braking and signals it to the rest of the vehicles. This function is especially practical circulating in a group.
Another thing that has really impressed us is its lighting by having day and night mode.
Its two braking LEDs signal surprisingly each braking in night mode, in addition to continuous light.
In day mode, the tail light is off, only the brake light function is activated and provides great visibility for this function with its 3 flashing LEDs.
All this is thanks to him luminosity sensor that recognizes ambient light and activate night mode automatically if necessary. This is perfect, for example, when passing through tunnels or dark roads in the forest.
OUR CONCLUSIONS:
It more than meets what it promises with a excellent value for money.
Simple and quick to install without tools and adjusting to any handlebar, the only but that we could find is the size of the front light but that is totally justified if we want to have this power of light and battery.
Both of Discreet design show quality finishes and are endorsed by a reference brand in the world of cycling.
We found it very interesting that the charge either via USB, since in case of weekend departures we could easily load it with a powerbank.
We have not been able to test it in rain, if we know that it has a water repellent system but we do not have information on the amount of total water it could support.
Extraordinary light power (80 lux front AURA) and battery of the front AURA model more than enough to spend a whole night pedaling (15 hours). The rear light only has 7 hours maximum battery but we also consider more than enough for its use.
At the level of "technology" has very good benefits:
He is able to show us the battery status at all times front light
You have rear light sensors to adjust in intensity according to the lighting you receive
It has braking sensors that activate more light if necessary
One more accessory from SIGMA that fulfills what it promises with an excellent quality / price ratio.
PVP: € 74,57