Articles Sports equipment
The best quality / price option of Bose: Soundsport Wireless, We put these headphones TO TEST!
These Bose headphones offer total freedom of movement, powerful and stable sound,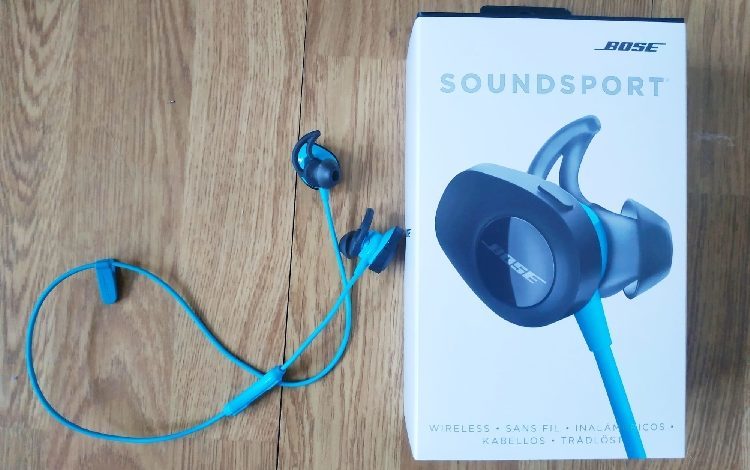 If we had to summarize our experience in just two lines we would say that They offer total freedom of movement, powerful and stable sound, as well as comfort.
From Triathlon News we tested this model, with Spotify audio source on our Android mobile, and we can assure that it is a real luxury to do this test listening to this audio quality as well as using them for jogging or sessions elliptical, spinning to fuerza in the gym.
TWO "MUST DO": COMFORT AND STABILITY
And it is that when it comes to comfort and stability we can extrapolate it to any "ally", it can already be shoes, a bicycle or any equipment we use… .and it is not less our helmets, an extra motivational tool for our workouts that little by little It becomes essential and more when you try these helmets.
This model fulfill what it promises, comfort and stability (both physical and audio quality without cuts)
But they were not only comfortable to put on but also to configure and start enjoying them. In four easy steps!
Bose APP downloads on your mobile
You accept the activation of the Bluetooth that will ask you
He will search for your device
It will ask you to select the audio source (in our case Spotify)
And ready to go training, enjoy!
ALWAYS READY!
Its charging is very simple, simply with a USB cable to the PC or a charger and its battery charges in 2 hours y it can last up to 5 hours per load, what for running or strength sessions of a triathlete.
We consider that they are more than enough although perhaps it could be a short autonomy for a mountain outing, but that is easily solved with an external USB charger.
YOU ARE GONNA LIKE IT!
It may seem secondary, but once you have had a bad experience with plastic helmets, you will realize the material importance with which they are made. This model is capable of withstand the inclement weather and are sweat resistant
Another detail is that it has a small knob on the cable that connects them to control the sound and change songs in a simple way, very practical of course without having to "touch" the mobile.
In addition, you can answer your calls thanks to the online microphone they have.
Lastly, and although perhaps in the middle of training you will not have a working "conference" if it is interesting to know that they work with other VoIP type applications as well as in Skype o FaceTime Very versatile!
SOME FREQUENT DOUBTS
Total freedom!
We have asked ourselves if you have to have your mobile "on" continuously in an elliptical or strength session to be able to listen to the music, and the answer is pleasantly "no".
This model has a 9 meter reach, which in addition to being wireless guarantees you not to have to count on "no extra charge"
Forget about losing them!
Having a Bluetooth system we've also wondered if it would have a "search" system in the event that we do not locate them at home and that's right!
Using the Bose Connect app you can update your software and install the application Tile.com that will help you
A LUXURY AT YOUR REACH
Sincerely having an audio with Bose quality is already a luxury, but sometimes doubt arises if it's really worth it pay the price differenceWell, in this model Our answer is flat: YES
But not only for this reason, but for all that it entails, from its sublime presentation in a luxury box that has all the necessary accessories:
Wireless headphones
Three-size StayHeard + Sport tips
USB charging cable
Carrying Case
As well as a fully intuitive and fast application, and enviable comfort and stability and of course, its audio quality.
For putting a "but", perhaps in the bass when the high sound is not captured as a helmet really designed to listen to only music, but it is a minimal detail and probably very subjective, For us the audio quality is excellent For this bluetooth headset format.
Its price is fully justified with all the performance and quality which counts and is the Bose SoundSport really have a Quality plus with other models we have tested.
BOSE NEVER DEFRAUDES
Even so, we want to make this little mention, for us they are undoubtedly the best quality / price option if you are looking for a "wireless" model for your workouts.
POSITIVE
Sound quality
Compatibility: Android and Apple
Total stability with Bluetooth system
ADAPTATION to the ear tremendously effective
Design
Versatility: Music, Skype, calls ...
NEGATIVE
Autonomy 5 hours
moisture
PVPr official store: 149 euros
https://gaplasa.com/bose/auriculares/25-80-bose-soundsport-wireless.html#/31-color-azul_blue
SCORES:
Versatility: 10
Comfort: 10
Stability: 10
Audio quality: 9
Autonomy: 9
Design: 10