The new Spiuk 2019 winter clothing line
The cold or rain will not be an obstacle for those who can not wait for the sun to come back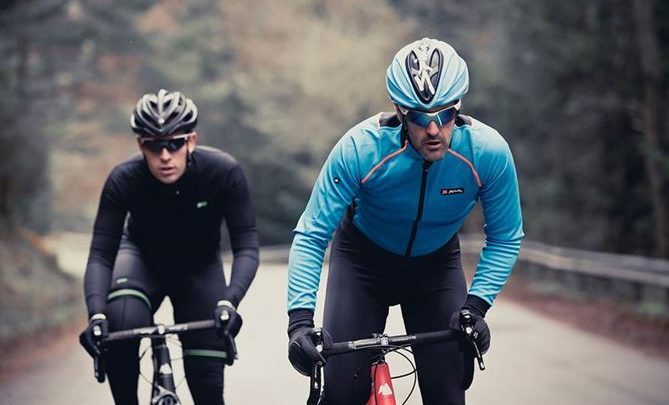 Winter is already here ... Fear? None. Sloth? Never. Nostalgia for those long hours rolling under the summer sun? That, perhaps ... But you do not need to lament. Cold or rain will not be an obstacle for those who can not wait for the sun to rise again. For them, Spiuk has developed a wide catalog of technical solutions suitable for different profiles of cyclists and requirements.
If stopping is not an option and you love to shoot in times of cool and unstable weather, the ultra-versatile line PROFIT # Cold & Rain is the answer. It guarantees a perfect balance between breathability and protection against cold and rain. In addition, given the high demand detected, Spiuk has incorporated the red version for this garment line.
Spiuk has expanded the repertoire of garments of the # Cold & Rain line, with the incorporation of the long-sleeved jersey with DWR (Durable Water Resistant) treatment and Thermoroubaix® fabric. Be amazed by excellent breathability and superior sweat removal.
For days when only the brave dare to go out, the # Cold & Rain jacket continues to guarantee excellent waterproof (30.000mm water column) and windproof protection. Thanks to the recognized eVENT® membrane, it ensures perfect insulation without sacrificing good breathability (15.000-25.000 gr / m2 x24h.) And direct sweat evacuation.
The line continues to complete a wide repertoire of garments, such as culotte, pants, sleeves ... made of Thermoroubaix® fabric of 2 layers and Durable Water Resistant treatment that provides a barrier against precipitation.
A winter cyclist for all
The most experienced cyclists will be able to see why the eVent® waterproof and windproof membrane of the line #Elite, has been developed and tested with great success in the field of high mountain. Spiuk uses it in its Elite models #Pro (more intense performance) and Elite #Plus (maximum comfort) to achieve an extraordinary insulation against cold, wind and rain without sacrificing excellent breathability.
Those cyclists who can not wait for spring to go pedaling, will find that with the line #Team the cold winter wind does not dare to penetrate our first layer of protection. The jacket includes the M2V® microporous membrane, waterproof and windproof, ideal for those looking for functionality and excellent performance. The Arrowind® fabric used in the long pants is capable of blocking almost 80% of the air that would normally pass through a conventional fabric.
In any case, not everyone who goes by bicycle has the need to compete or make the best time. But they enjoy until the last moment of each exit, experience. Line garments #Race offer some services focused on obtaining the best comfort to enjoy the outings in the coldest months of the year. Both for men and women, it is an excellent solution to start cycling.