Articles Sports equipment
The new S-Works Shiv TT Disc by Specialized bike for triathlon and triathlon
It is lighter 500 grams and will be priced at 12.499 €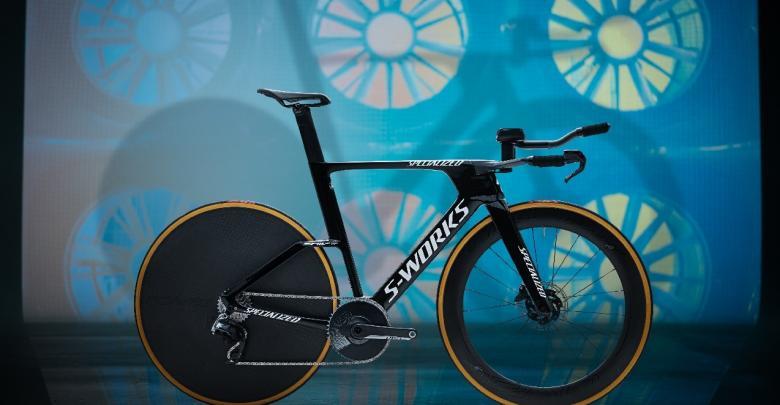 Forget all your biases about time trial bikes: slim, wide aerodynamic profiles, trimmed seat tubes, heavy frames and unpredictable riding
The new Shiv TT makes all of this a relic of the past. Light, responsive, agile and as pure as the original Shiv.
PVP: 12.499 €
Light and stable for your fastest position
We have saved nearly 200 grams in the cockpit with a one-piece handlebar and stem design and highly efficient use of material. We have kept a stable and adjustable platform to make sure you can get your fit and reach the top, no matter how fast you go
A diagonal tube with seven years of development is
We've been testing it in our Win Tunnel since 2012, and we know that a down tube is more important for stiffness and lightness than aerodynamics.
That's why we confirmed that it greatly increased power transfer and reduced weight, while hiding it behind the front wheel to ensure that the Shiv TT continues to be the fastest bike in the world.
When will the Shiv TT Disc be available?
Our teams are currently competing with the Shiv TT Disc on the World Tour, and it will be available for purchase this winter.
The S-Works Shiv TT Disc will be sold as a kit module and as a complete bike with SRAM RED eTAP AXS 1x, a Roval CLX 64 wheelset and a Roval 321 Disc lenticular wheel, so it will be ready for any time trial circuit on the world.
Specifications Shiv TT Disc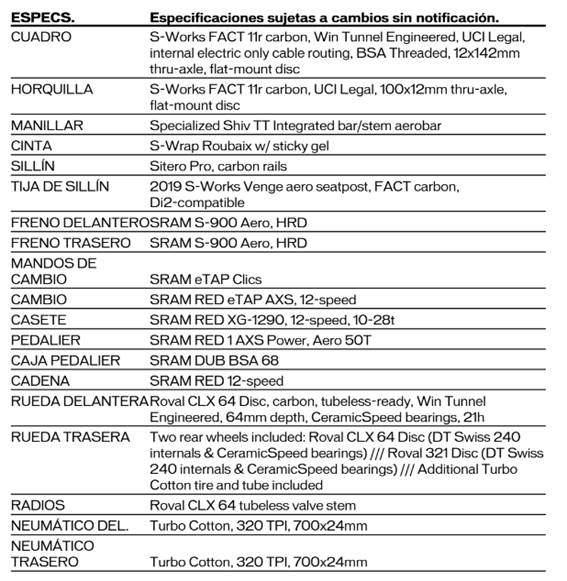 More information: https://www.specialized.com/es/es/shiv-tt?mc_cid=ce5c3d4a5e&mc_eid=cd2af7bb7c