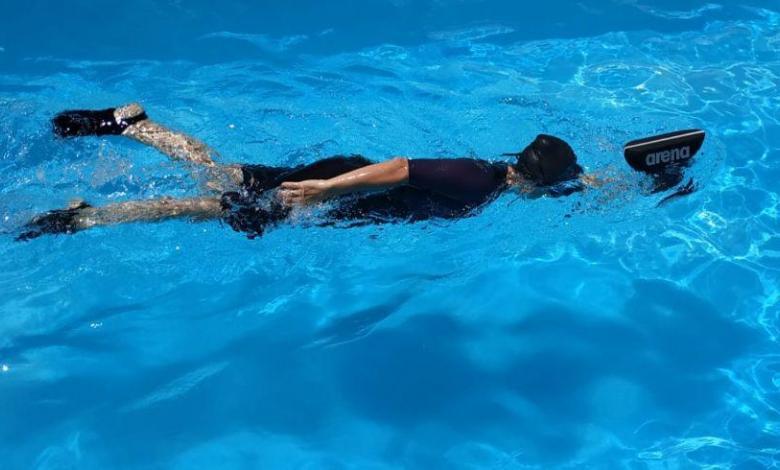 Now that you are allowing yourself to swim again and after spending so long without being able to swim, you have lost the sensations of swimming, making it highly recommended to rework the technique to be able to advance to training phases with more intensity to avoid injuries.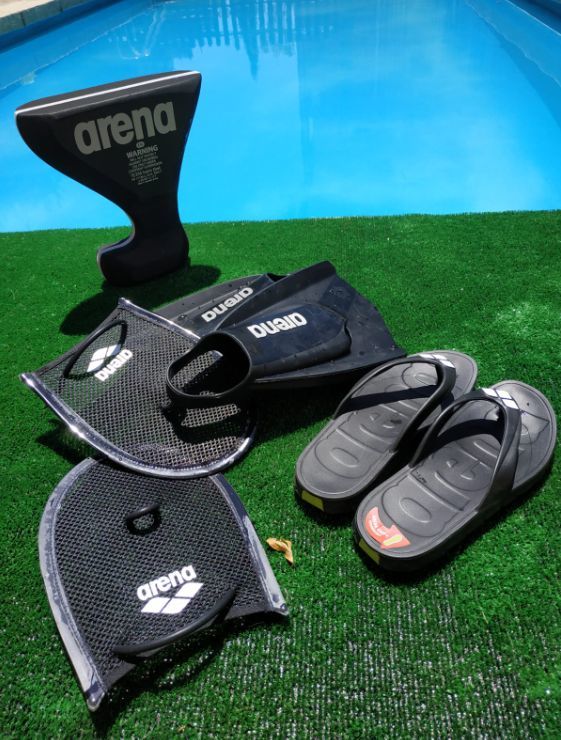 We recommend that you take a look at our swimming technique section so you can have a wide range of exercises.
Aiming to improve technique We have tried various accessories from the Arena brand, specialized in the world of swimming, so you can do a "closet ground"That will help you improve your swimming technique.
Swim Keel 2 in 1, float board and pull buoy.
28,98€
in stock
5 New From 22,28 €
Last update: July 8, 2020 15:06
This tool has been thought for thave two accessories in 1, the Pullboy and the flotation table.
It is perfect for practicing hip stability allowing strike a balance y develop the abdominal area.
The beginners will be able to practice to maintain proper alignment and posture in the water, and for the most advanced, they can use it to learn and / or improve the butterfly technique.
In addition, it can be used for other different types of workouts:
Development of the butterfly kick.
It serves as a rehabilitation table.
Back Kick Training
Our feelings:
The design is very versatile that gives you the possibility with a single Pullboy to improve various aspects.
Comfortable to the touch, with good buoyancy and low weight and adjusted size so that it does not occupy too much in the backpack (like the typical board) while being useful for practically all types of technical training.
Flex paddles, swimming paddles
21,17€
in stock
4 New From 16,94 €
Last update: July 8, 2020 15:06
They are ddesigned to reinforce the upper body y improve strength in water.
These swimming paddles attract a lot of attention since the first thing you notice when taking them is their lightness and it has a flexible and perforated mesh.
This mesh is designed to give the swimmer a greater sensation in the water and allow to do the technique exercises correctly, since allows better control.
Our feelings:
They are very light and easy to put on. They adapt to any size of hand and are very comfortable.
The first sensation it is strange to be different from what we are used to (bigger and more flexible) but once the tests the feeling is that it forces you to improve your technique both at the entrance and at the recovery.
Fins Powerfin pro
48,30€
in stock
2 New From 43,98 €
Last update: July 8, 2020 15:06
With a elegant design It is a tool that should not be missing in the swimmer's backpack.
Swimming with fins Helps improve body positional control, in addition to making a quality leg training, which will finally make us have a more effective kick.
Our feelings:
Very comfortable and quick to put on and take off thanks to the open heel, which also allows greater leg flexibility to transmit more power with each shake, since it can be given faster than it is also facilitated thanks to its shorter and square design than other models.
The final conclusion
Sand like always offers elegant designs and with quality materials and finishes.
It is noted that they work in R&D to develop exclusive solutions / designs that help improve the technique, as well as its comfort of use. Highly recommend trying it
It is also appreciated the reduced size of materials that we show in this article, since the triathlete carries a lot of material to the pool for technique training and these fins along with the blades presented in this article rconsiderably reduces the volume of the material that we must carry in the backpack.
In short, 100% recommended