Zone3's Best Open Water Goggles
Zone3, is one of the reference brands in the world of open water worldwide.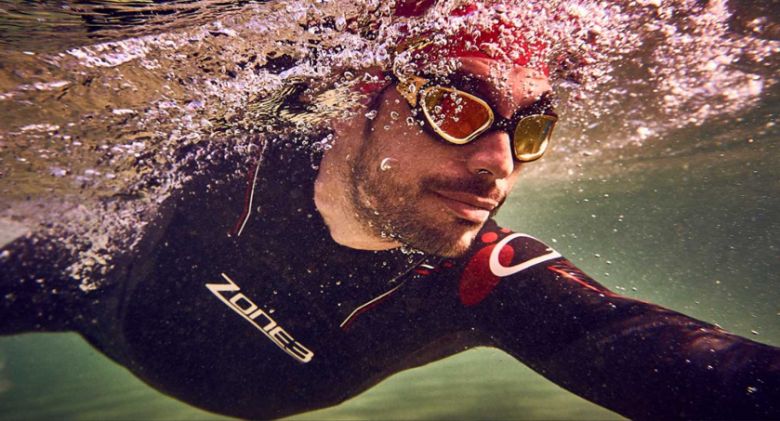 Created from the point of view of and for the athlete, the brand is characterized by designing top quality products designed for training and competition.
Are specialized in the world of open water swimming and they have a range of glasses, wetsuits, buoys, etc., offering a global service to lovers of this type of sport.
On this occasion we select the best models of goggles for swimming in open water
Attack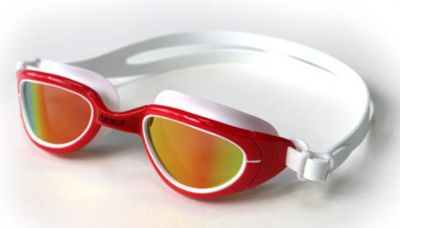 These glasses have polarized curved lenses that ensure fantastic vision in all light conditions.
They are extremely soft and flexible, something very important in competitions since it minimizes the possibility of being injured by a blow from another swimmer.
They are easy to adjust as they feature a two-piece head strap for a better fit.
In addition, they have an anti-fog coating and offer 100% UVA / UVB protection.
The key elements that make the goggles so popular are the ultra-soft silicone membranes and the extremely comfortable shape that ensures a perfect fit and helps reduce red suction marks around the eyes after swimming.
PVPR: 30 €
Learn More https://zone3.es/goggles/attack-goggles-red-2/
vapor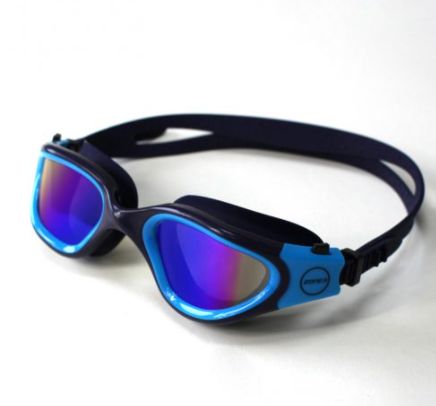 They are one of the brand's most striking glasses, as well as being very comfortable and focused on competition.
It has ultra-soft silicone membranes to ensure the perfect fit and avoid those annoying marks when you finish swimming
They have golden polarized, photochromic lenses that, as they are curved, guarantee a wide vision in any light condition.
They are also flexible and soft avoiding possible injuries when receiving an impact in competition
PVPR: 40 €
Learn More https://zone3.es/goggles/vapour-goggles-blue/
Venator-X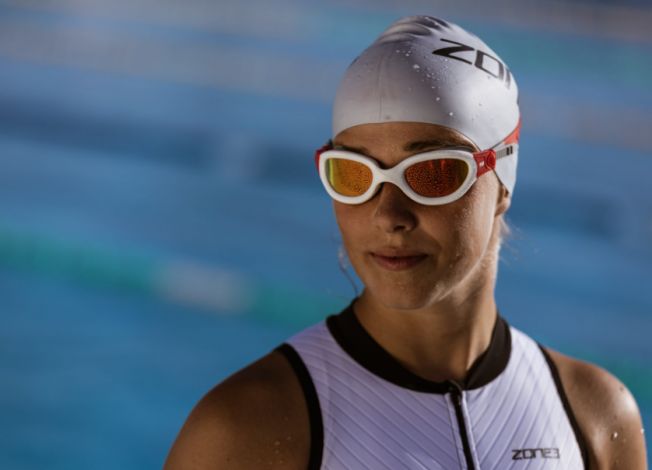 These are the new launch of the brand and have been designed together with an experienced long distance triathlete, Josh Amberger
It has several models depending on the type of glass they have
Polarized mirrored lenses to reduce the sun's reflections on the water.
Photochromic lenses that automatically darken in brighter conditions and stay clear in low light conditions.
Tinted lenses that reduce the intensity of the pool lights or the sun outside.
The Venators adapt to any external conditions, making them ideal for competition or training.
One of the most important points, as every swimmer seeks comfort, is its flexible structure, which optimizes its fit for a wide variety of face shapes and sizes.
It has LUCID lenses with anti-fog coating, with 100% UVA / UVB protection and
Super soft silicone seals that minimize pressure around the eyes for a great feeling of comfort even during the longest swimming sessions.
In addition, they have curved HORIZON "wide angle" lenses that offer superior vision.
PVPR. € 37,50
Learn More https://zone3.es/goggles/gafas-natacion-venator-x-black-white/