best swimming caps for pool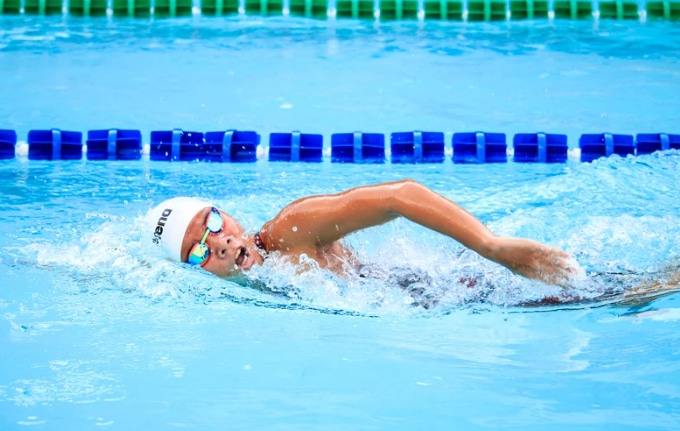 Swim caps are an essential piece of equipment for swimmers. They keep hair dry and off your face while you swim, which can help improve your performance.
There is a wide variety of types and brands available on the market today, so it can be difficult to know which one is right for you.
We want to help you and that is why we have compiled a list of the best swimming caps available today.
3 Zone

As a first option, highlight 3 ZONE where the designs have been developed by triathletes.
In addition to hats, the brand has all kinds of accessories and wetsuits for training and competition.
The hats are made with 100% silicone, being very comfortable, easy to put on and take off and offering the athlete a perfect fit.
Learn More https://zone3.es/swim/silicone-swim-cap/
Sand
€7,00
10,00€
In stock
11 New From 6,95 €

Amazon.com
free shipping
Last Updated: December 2, 2022 10:33
The Arena unisex swim cap is fits perfectly to any athlete.
The brim of the hat is reinforced for greater stability, so you can focus on swimming instead of worrying about whether or not the cap slips off.
The Arena swim cap is made with a soft and durable PVC-free fabric that it will last longer by washing it with a mild detergent after each workout,
It comes in a monochromatic variety, with logos, and in a handy variety of neutral and bright colors.
Arena swim caps are made with high quality silicone and feature a comfortable, durable fit.
Zoggs
€10,20
10,98€
In stock
5 New From 6,44 €

Amazon.com
Last Updated: December 2, 2022 10:33
This swim cap is designed to provide a top fit, keeping hair away from the face while swimming.
La non-slip inner surface Embossing ensures a comfortable and secure fit, while the durable silicone construction protects against chlorine and UV rays.
Speedo
€10,09
In stock
14 New From 8,01 €

Amazon.com
Last Updated: December 2, 2022 10:33
The Unisex Speedo Plain Flat Swim Cap is made of 100% silicone which ensures long-lasting use.
The form-fitting design prevents it from bunching up and dragging in the water, while the chlorine resistant material ensures that the hat lasts several baths.
Features one size fits all for a universal fit
Women's Speedos
€8,98
10,00€
In stock
2 New From 8,98 €

Amazon.com
free shipping
Last Updated: December 2, 2022 10:33
The Speedo Women's Swim Cap is ideal for female swimmers who have the long hair.
You have plenty of room to tuck your hair into the hat and helps protect you from chlorine.
It's easy to put on and take off, and it's made of latex-free silicone that provides comfort, durability and greater comfort for swimmers with long hair. One size.
We hope that this selection has helped you find the perfect model for your needs.
Do you have a favorite swim cap that we haven't mentioned?
Let us know in the comments section below and help your fellow swimmers!