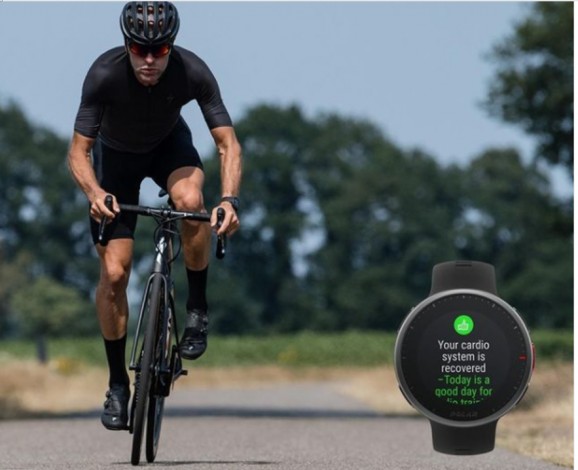 If you are an athlete passionate about triathlon, running, cycling or swimming, having a good quality GPS watch with good performance is, today, an essential element to monitor your training or competition data and thus help optimize your performance .
However, since there are several options on the market, the same question always arises, which model to choose?
POLAR, the pioneer brand in the development of watches GPS For athletes, it is committed to the triathlete and for this reason, for two years now, it has been presenting us with the different model options "VANTAGE".
The key to why choose you, among others that we will detail in this article, is that they have the option "MULTISPORT" that allows us to change "discipline" in the middle of training with a single click. But… there are many more reasons!
The Polar Vantange models
We tell you in detail the strengths of their Vantage models!
At the level of design and aesthetics we would say that they are practically similar, the models being somewhat lighter M, with 45 grams (strap included), and with 52 grams the model V2, which is basically based on the material your case is built with.
In all of them we will also have the possibility of being able to obtain interchangeable straps as an accessory and even of different materials such as silicone, textile or leather for Vantage V2.
All the models VANTAGE stand out at first glance for the quality of their materials, their design and finish. They are sophisticated and highly resistant GPS watches that are excellent for both training and day-to-day use.
Of course, what stands out the most for the triathlete is that they are all devices multisport, where we can choose between an infinity of activities and the option for the triathlete, capable of changing activities by pressing a single button.
In addition to its design and lightness which is something that is certainly appreciated in sports and competition, a great point in its favor is the precise pulsation control
Without the need to wear a chest strap, they have built-in maximum precision LEDs on the back, a point in their favor for our swimming workouts where it is always appreciated not having to wear the chest strap.
Other highly valued features for the triathlete is the battery life (up to 100 hours) and the ability to submerge in water (up to 30 meters in the M models and 100 meters in the V2).
In addition, with any of them you can keep an exhaustive control of your workouts while you are doing it, viewing data such as: heart rate, race pace, km, cadence ... as later, thanks to the application of Polar Flow that you can download both on your computer (compatible with PC and Mac) and on your mobile (compatible with iPhone and Android)
You may be interested in these reviews
The software that makes the difference between each of its Vantage models that we have analyzed: M, M2 and V2
The main difference between the models is in the software they have.
Any of the models VANTAGE it is an excellent option for the triathlete.
From its "first price", VANTAGE M, which already covers the main needs for the athlete who wants to keep an exhaustive control of their training by having data such as distance control, rhythms, cadence, pulse, training planning, pulse precision thanks to its built-in LEDs ... as well as the Multisport option something essential for the triathlete when having transitions.
Going through the model VANTAGE M2 which includes some improvements such as information on "energy sources" and refreshment reminders (automatic or manual) that help to know when to eat and when to hydrate, different color screens, music control or "energy saving mode", among others.
Until reaching the top of the range, VANTAGE V2, a model that, in addition to all the characteristics of the previous ones, has a longer battery life in training (from 30 to 40 h) as well as a barometer, compass, various tests such as running or cycling, very interesting options to keep track of improvements In the season.
Other differentiating points of the V2 is that it has the so-called "Orthostatic Test", a simple and reliable test that serves to analyze how you recover from intensive and frequent training and thus help to optimize them avoiding overtraining, being also one of the great differences of the V2 with respect to M y M2 the "running power" on the wrist.
The ability to import routes or track saved routes, as well as use it with Strava or make route planning or turn-by-turn directions with Komoot technology that is only possible with V2 (and with another of its models, the Grit X)
What model to choose if you are a triathlete?
In addition to the key points that we have offered you during this article, in this comparative table of the website of POLAR You can find the differences one by one and thus choose depending on your budget and your needs.