New Range of S-Works Turbo Tires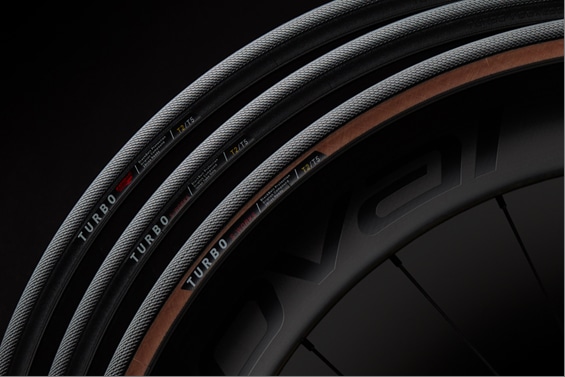 Whether you're riding the nearly 4.000km Tour de France or a 100km weekend ride, if there's one thing that's really important, it's contact with the tarmac.
Nothing can improve driving quality more than the right tires.
New Gripton T2 Compound
Specialized engineers have created an entirely new rubber compound, adjusting the stretch and mechanical relaxation of the polymer chains.
The result? S-Works tires with the fastest, most efficient dual compound we've ever created: an all-new GRIPTON® T2 in the center and the grip of our legendary GRIPTON® T5 on the sides.
New BlackBelt Puncture Protection
The new BlackBelt anti-puncture protection located under the tread has been developed.
Using a new Kevlar hybrid, our BlackBelt is now lighter and stronger, offering up to 12% more puncture protection than the previous BlackBelt.
It's also more flexible, which translates to more speed and better handling. This really is a "win-win".
Facts like none to perform like the most
S-Works Turbo RapidAir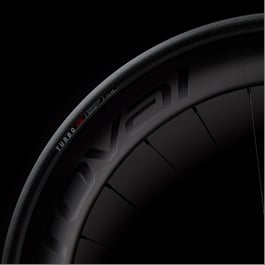 Overall victory in the Giro and stage wins in the Tour. Proprietary construction combined with our new T2/T5 GRIPTON® dual compound and Kevlar BlackBelt hybrid puncture protection adds up to the most efficient, lightest, most handling and most durable tubeless tire we've ever made.
Fast and durable throughout the season
S-Works Turbo 2BR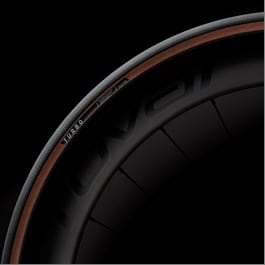 The S-Works 2BR offers high performance all season long, from the cobblestone classics to your Sunday rides.
The new Dual GRIPTON® T2/T5 compound gives Turbo 2BRs more grip, speed and durability than ever before: six faster watts for a 26mm tire set vs. previous 2BRs.
hooked on tubeless
Leaving behind the tube and tire system means a more efficient and flexible ride, it means incredible flexibility with tire pressure and it means confidence in self-sealing punctures.
New Zylon-reinforced beads also exceed snagless burst pressure standards by 200% for added peace of mind.
That's why pro riders are turning the page on a century-long chapter of tubulars in pro racing and winning with our tubeless tires.
But don't worry, you prefer to continue riding with an inner tube, you can still benefit from the new compounds and puncture protection.
The fastest and most durable tube tire
S Works Turbo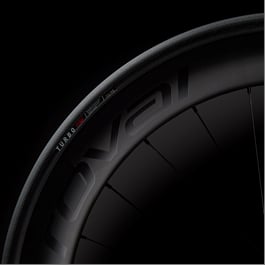 The S-Works Turbo is also designed with the new T2/T5 Dual Compound, our light and flexible casings with BlackBelt puncture protection, all in one inner tube tire.
At just 200 grams for the 24mm tires, with lower rolling resistance and 8% more puncture protection than previous S-Works Turbos.