The new Mach 4 from HOKA ONE ONE
In its fourth edition, the HOKA ONE ONE Mach 4 presents its greatest evolution inspired by the Rocket X and Carbon X models.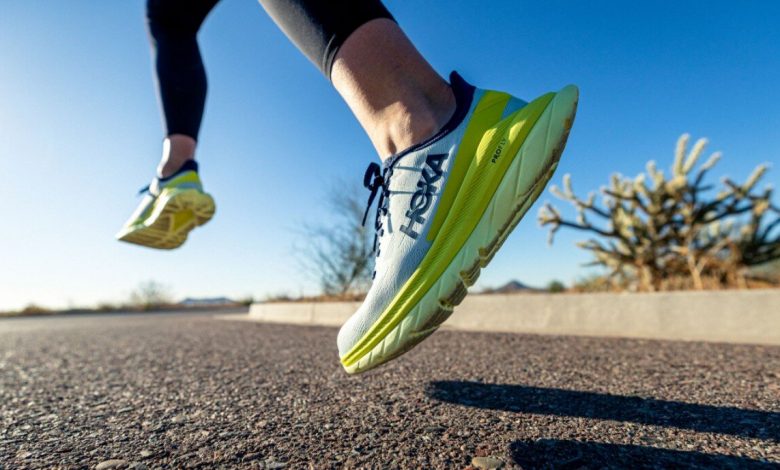 In its fourth edition, Mach 4 evolve with a design that is inspired by two of the most innovative shoes in HOKA ONE ONE history: Rocket X and Carbon X.
Designed for long workoutsThese everyday slippers they allow you to step on comfortably and offer an energetic sensation that is undoubtedly typical of HOKA.
Softer and more bouncy than its previous version, the revamp of this model uses a harmonious mix of foams, combining an incredibly soft and light foam on the top with another foam rubber just below.
Mach 4 has the PROFLYTM midsole that is also used by the fastest models of the brand and thus becomes a "mixed" shoe. to be used in workouts as diverse as a fast ride, a long series or a varied session of slopes, speed and controlled rhythms.
Why Mach 4?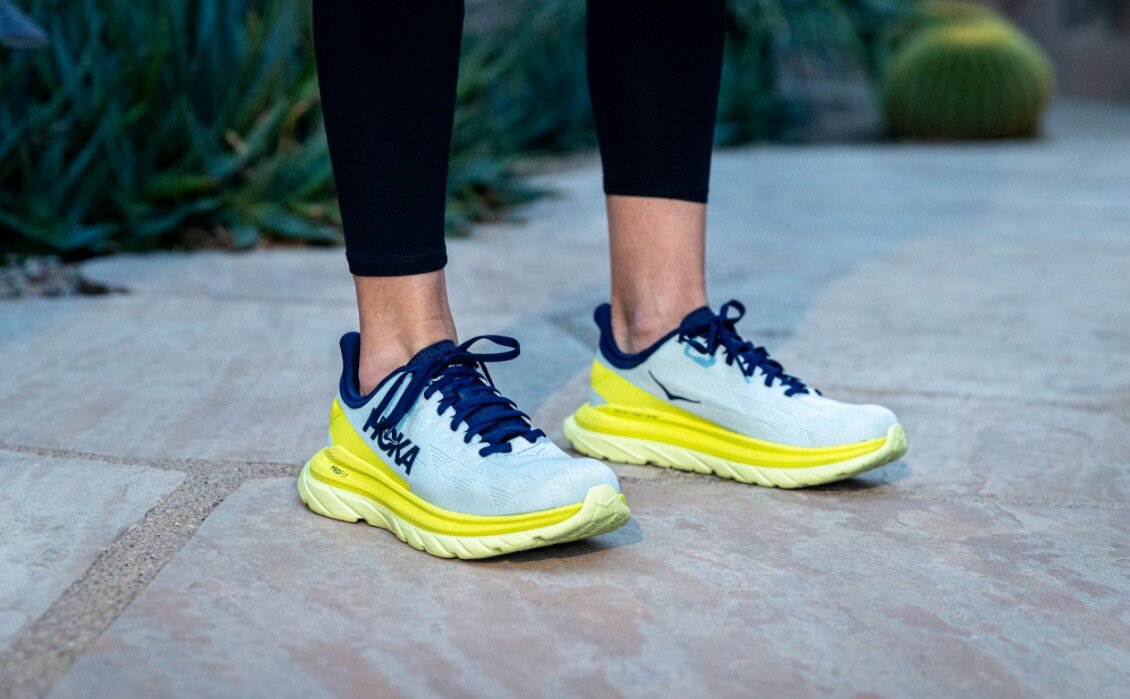 Mach 4 has been created with a new pull-out puller, a revamped upper made with heat-set TPU thread embroidery, and a refined new neck shape that relieves pressure on the Achilles tendon. Light, fast and undeniably reactive, the Mach 4 offers a daily dose of speed.
The main features of this modelWithin the HOKA ONE ONE product range for running on asphalt, they are the following:
The upper part is designed with a structured mesh to offer greater comfort and breathability.
It has an anatomical construction for the Achilles tendon.
It incorporates a removable and molded EVA insole.
PROFLYTM midsole offers a cushioned landing and propellant takeoff
Early Stage Meta-Rocker technology provides a smooth underfoot feel.
A rubber EVA outsole provides light ground contact and responsive cushioning.
There is life beyond carbon
HOKA ONE ONE Technical Data Mach 4
Although Mach 4 do not use carbon fiber plate like Rocket X and Carbon X, it is a very versatile and useful shoe for any type of runner, since you allows a varied training session.
And it is that Mach 4 will be your ideal travel companion, since it encompasses three essential characteristics for a running shoe: cushioning, reactivity and lightness.
Mach 4 data
Female
Geometry : 27mm at the heel, 22mm at the midfoot
Weight: 192 grams
Price range: 140 €
Male
Geometry : 29mm at the heel, 24mm at the midpi
Weight: 232 grams
Price range: 140 €
Learn More https://www.hokaoneone.eu/es/es/