Skechers launches its new GoRun Persistence carbon model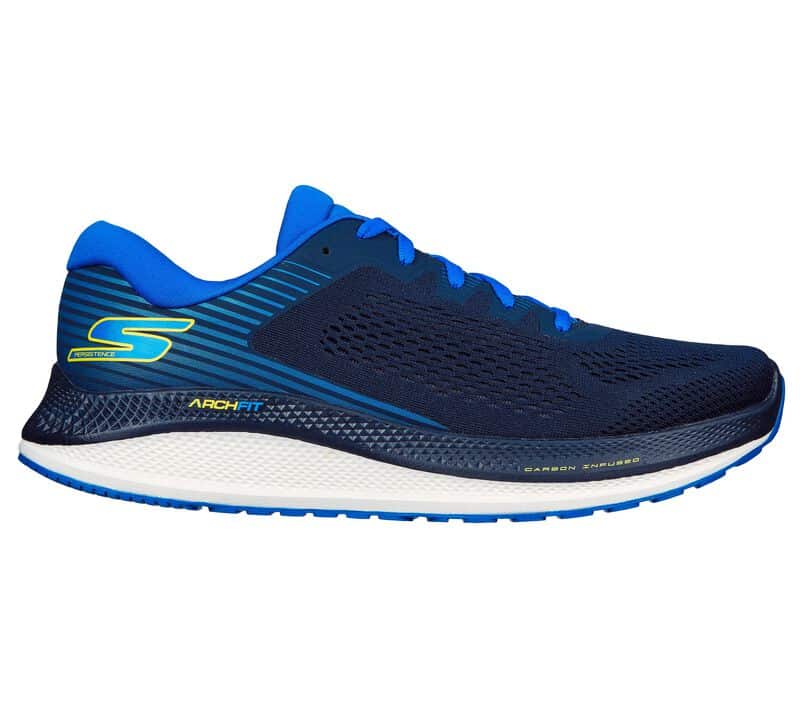 The latest technical aid incorporated into the competition shoes of professional athletes and athletes. running it has made a tremendous impact beyond tarmac and tartans due to one key factor: it works great.
The call carbon plate, an application of carbon-infused pebax material installed in the forefoot, has achieved this revolution by helping the foam throughout the shoe to compress and expand more quickly, making the system work almost like a spring, able to propel the runner and make him run faster, with less energy expenditure and much less muscle fatigue.
However, as well as this revolutionary technology works, in the same way that no one uses a Formula 1 car to go shopping, few runners will decide to invest in an elite shoe only to waste it with minor use.
But what if we could fit some of Formula 1's most innovative technologies into a utility vehicle and make the ride to the supermarket a more efficient, faster, more comfortable and lighter experience?
With this idea in mind it is like Skechers has decided to democratize the extraordinary benefits of this technology and make them available to any runner, not only in their most select technical shoes for professionals, but also in the most accessible models, for all types of r, from its Performance line.
That's how the Skechers Carbon Infused Plate has come to light and comfortable Skechers GoRun Persistence, a neutral and well-cushioned shoe, perfect for daily training for both amateur runners and elite athletes, which now adds the celebrated carbon fiber plate of the American firm to its many technological virtues.
Furthermore, this design running neutral, which also has the removable Arch Fit® insole, Ultra Flight® cushioning and Goodyear® Performance sole, promises to take your sensations on the asphalt to another level, achieving an unprecedented return of energy in each step, greater stability and extraordinary stability. feeling of lightness.