Articles Sports equipment
Book: Pedaling in hell. The loss of the innocence of a young man who wants to be a professional cyclist
It is a faithful portrait of what happened in Spanish professional cycling in the years before and after the infamous Operation Puerto.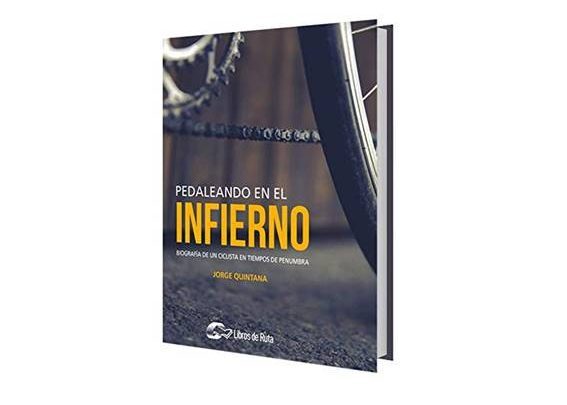 The novel entitled Pedaling in hell. Biography of a cyclist in times of gloom, written by the Valencian journalist Jorge Quintana Ortí.
It is a work of fiction that narrates the loss of the innocence of a young man who wants to be a professional cyclist. A crude portrait of professional cycling in Spain in the 2000 decade.
Pedaling in hell is a novel, but it is also a faithful portrait of a whole era, a sharp description of what happened in the Spanish professional cycling in theyears before and after the infamous Operation Puerto.
We speak of a time of contrasts: the housing bubble and the proliferation of public sponsorships allowed the birth of many new teams. But that bonanza also included a dark side that we will know thanks to Lucas Castro, a young man with whom we will live his evolution from the childhood dreams for being a cyclist until the arrival to the elite of the sport.
Its author, the journalist specialized in cycling Jorge QuintanaIs one of the people who has followed the summary of Operation Port more closely. If we add to this his wide experience in the advice of cyclists and his knowledge of the intricacies of cycling, we can not be surprised by the result: a novel that reads like a journalistic chronicle of a whole generation of cyclists.
The book unequivocally describes the history of doping: motivations, inducers and practices, all in the context of a country and an economy that seemed to be in eternal growth. Those were golden years that ended up consolidating a system based on social, economic and sports corruption.
544 pages.
PVP 18,90 euros.

If you are interested in reading, you may also be interested in these books