Training platforms for virtual cycling
We review the main virtual cycling platforms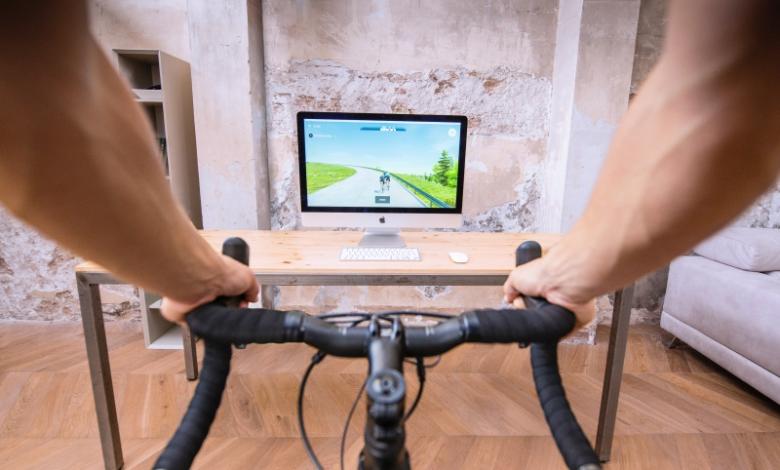 In this article we review the main virtual cycling platforms that exist in the market.
In order to use these platforms it is necessary to have a smart roller, like brand Zycle, heir to the Bkool reels, which offers 3 solutions to enjoy virtual cycling
These are his most important models
ZYCLE ZGoIdeal choice to start (800 watt power)
ZYCLE ZPro, on the best-selling roller on the market (maximum power of 1.200 watts.)
ZYCLE ZBike, Fitness and cycling united in the same concept
Main virtual cycling platforms
Es one of the most important companies in the sector, of Spanish origin offers a complete indoor cycling experience, with massive virtual competitions, group training and that allows you to recreate any tour of the planet to do it in your living room.
It has virtual routes around the world in map view, 2D view, 3D view and real video view.
One of the great advantages of Bkool is the possibility of uploading a track and uploading it to Bkool with 3D view and to be able to do the same routes that you train normally but from the living room of your house and with the same sensations.
You also have the possibility of uploading the track of a route that you have recorded on your GPS and if you record it on video you can also upload it to be able to train and see what you have recorded with very realistic sensations.
Compatible: Windows / Mac, Android, IOS
Sports: Cycling, Triathlon
Price: 9.99 € / month
Website https://www.bkool.com/
ZWIFT
It is compatible with most rollers on the market and is a platform that is gaining popularity thanks to triathlon and cycling professionals who are joining to do workouts on it.
The platform has 5 different routes with a very successful gaming feature.
The advantages they have is that you can train in one session with more than 1.000 people at a time.
It also has many challenges, competitions and leagues where the daily participation is massive.
Through its Compain App you can program the workouts you want to do that week on your mobile and when you open the program you already have everything programmed to start training.
Sports: Cycling, Triathlon, Running
Compatible:Android, IOS
Price: € 14.99 / month
Website https://zwift.com/
ROUVY
It is the platform with which the IRONMAN VR is working, the new IRONMAN competition platform.
Has many routes all view video in which you can see the rest of competitors or participants in the same video with characters created in 3D, giving impressive sensations of realism.
It is one of the simulators that is growing the most in recent times
Sports: Cycling, Triathlon, Running
Compatible: Windows, Mac, Apple TV, Android, IOS
Price € 10 / month
Website https://rouvy.com/en/
TRAINER ROAD
This is one more training-oriented platform, since you can define from your control panel, the type of training you want to carry out and then be able to analyze it.
In addition, it has training plans for Triathlon, cycling and running.
These platforms are mainly focused on the more professional and data training.
It has structured training in workouts to improve performance of the athletes.
It does not have that gaming or visual characteristic as in other platforms, but for those who want to carry out a rigorous training, they are very specialized platforms in this type of training.
Kinomaps
As the previous one is focused on the most professional training.
This application with hundreds of thousands of kilometers available in its database, allows to train all over the world, compete with other athletes, ride official race circuits, do training tests, etc.
In addition, it has a community, where people upload their workouts, video routes in real time, etc.
SUFFERTEST
This platform has a wide range of training sessions, divided into categories such as Endurance, Climbing, Competitions, speed training, etc..ç
It has training plans, Yoga, Mindfullness or performance training
Roller for training
If you are looking for a quality roller and with guarantees the brand Zycle It is an ideal option, since it has gone hand in hand with Bkool for many years.
For more information and to know where you can get a query through the support area on the official page https://zycle.eu/