Polar Vantage V2 the "Full Equip" of the Polar brand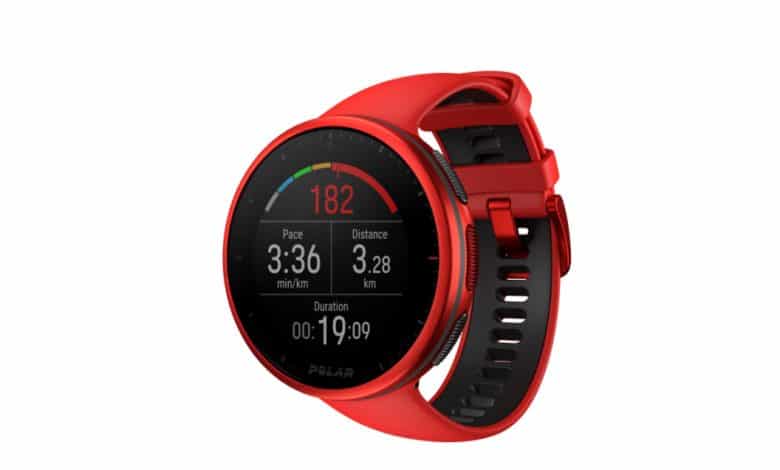 A few weeks ago we received in writing the new model of Polar Vantage V2.
The brand's flagship color, red, is the one chosen for the launch of this model that brings updated software on its predecessor with new and very useful functionalities for the athlete who likes to monitor their data exhaustively. (also available for the rest of the colors)
The most complete model of the Polar brand.
If Polar Vantage V2 already represented an advance on the Polar Vantage M2 model by including several updates among which, from our point of view, stood out for the triathlete:
What i had before
Ability to sync with Strava
Fuelwise: Hydration and Nutrition Notice
Training analysis functionalities: Cycling Test, Running Test or Maximum Test, among others ...
Maximum pulsation precision thanks to its new sensor.
Battery life of up to 40 hours, among others.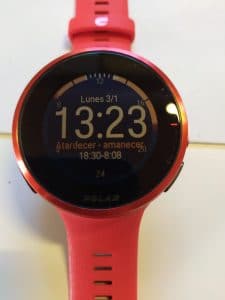 What's included with performance 3.0
Last October Polar once again surprised us with the new "software" (version 3.0) for Polar Vantage V2 with an updated version in which it has included such interesting utilities as:
Profiles of altimetry
Ability to change routes on the fly without having to pause training
Turn-by-turn directions with Koomot
Predefined navigation functions, compass, coordinates, barometer, weather, etc.
Track back: possibility to return to the starting point on your own steps.
Outdoor functions always available (daylight, compass, altimetry and location coordinates)
Sensor mode- You can use the Vantage V2 as a HR sensor to share it with other BLE-compatible gym machines, apps, and devices.
Music screen: added music controls on main screens
Testing!
As soon as you try it on your wrist, the truth is that it surprises, not only because of its design and comfort, but also because of the multitude of data that you can obtain at a glance: Altimetry, Temperature, Compass ... as well as the data to which we are more accustomed, pace, distance, partials….
To test the new functions of Track Back, altimetry, compass, coordinates and change of route, we simply had to download a route (in our case from wikiloc) in GPX or TCX format and import it easily to our Polar Flow (installed on the PC) with Polar Vantage V2 connected at the same time through the USB port
Once the route is installed, we go out to test it!
So are the new features of Polar Vantage V2
As soon as we leave home, we turn on our Polar and, through the buttons or by touch, we move through the various screens to see each of the data we need. (the touch function is blocked during training so that water or friction with our body does not interfere with us from seeing the data we want)
For those more adventurous who like to go out to the mountains and come back at dusk, this new Polar update is a luxury since it offers us all the necessary data to feel completely safe and only worry about running: Track, possibility of getting back on point start, altimetry data, location coordinates, compass and even weather.
Update your V2 model and get these new features for free
For all those who have the Vantage V2, they can update it simply by entering Polar Flow, synchronizing it and downloading the new software, very quickly and easily.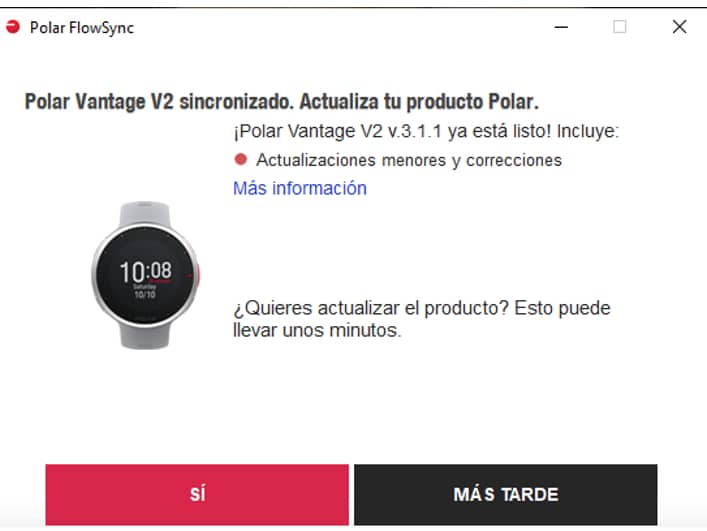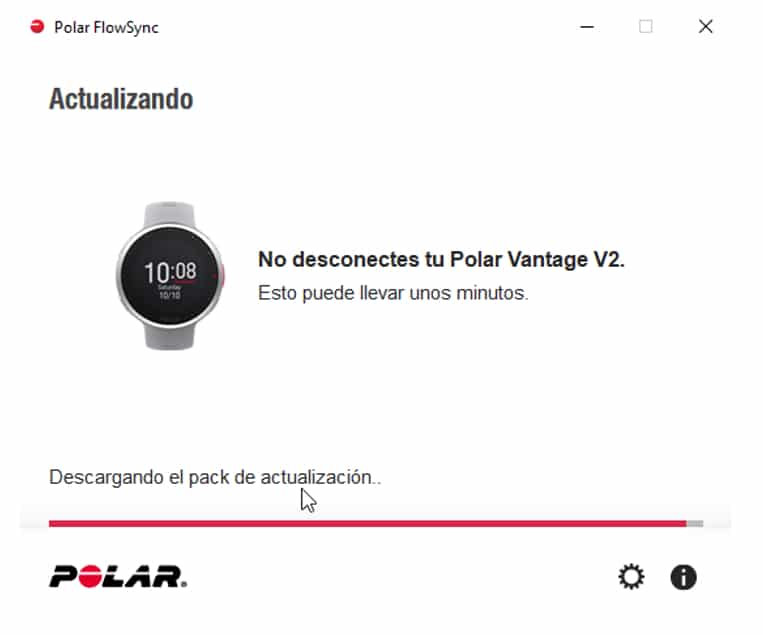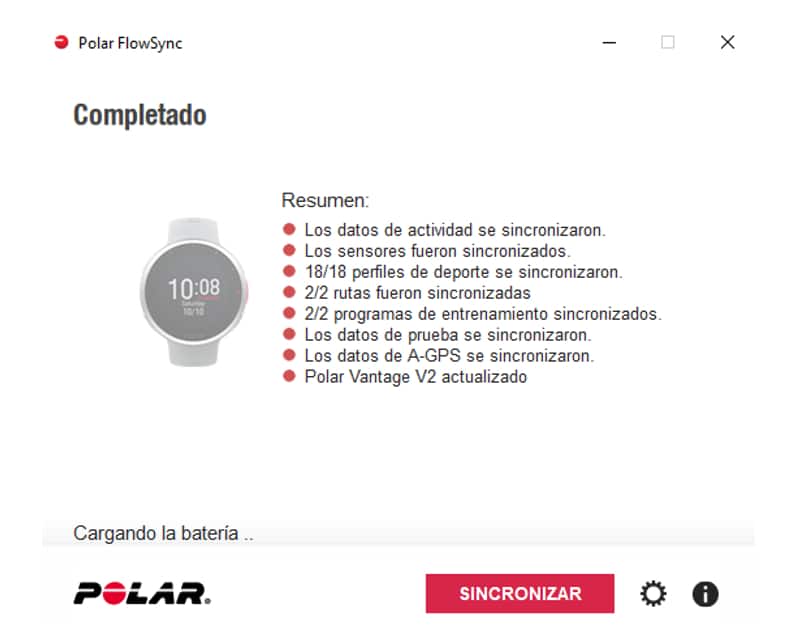 Nuestras conclusions
Once you try Polar Vantage V2 there is no going back.
Completely intuitive and easy to use, this model becomes an essential tool for athletes. With endless data, it is certainly the best partner for workouts.
Robust but at the same time light, we can only recommend it. Of course Polar has done an excellent R&D job to be able to meet all the needs that the athlete demands today. 100% recommended.
Price:
Polar Vantage V2 Red: 499,90 euros
Polar Vantage V2 Red with H10: 549,90 euros
Where to buy?
The Polar model can be purchased through the Official Site