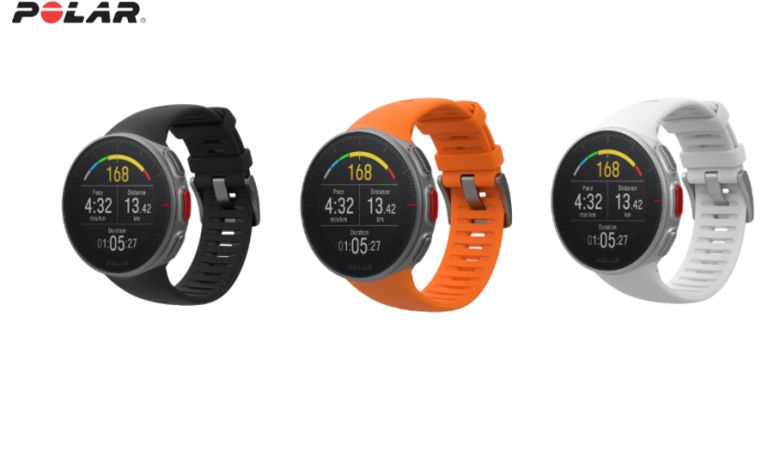 Useful for Triathlon
9.0/10
App, workouts, help
10.0/10
Pros
Lightweight
Wrist sensors
Career power measurement
Training Assistance Programs
Valid for pool and open water
Cons
It is not easy to close the strap
In areas with tall buildings the GPS is not accurate.
Polar It is a brand of great prestige within the world of GPS watches for athletes, so from TN, we wanted to try the model Vantange V.
At first glance, it follows its line of recent years, a light watch, beautiful and easy to carry.
As for the first thing we perceive to take it was his low weight (66 grams) and that it has a consistent and durable strap. This model no external sensors needed to measure the running power As in other models.
A negative point that we saw are the straps, since they are not easy to adjust since it costs to introduce them in the openings of the belt, but this is something secondary, since really the important thing is the functionality and performance of this device.
We tell you some interesting points of the clock
Measurement from the wrist
The ease of having all the measurement sensors in the watch itself is one of the most important things in this model, with its heart rate sensor and of running power
For swimming it is very interesting since in addition to the meters in the pool, also measure heart rate in water, with which we will have a more exact control of our training.
The measurement of HR, very reliable
After having tested and compared to other models, the measurement of HR is very correct, taking real values, although it costs something at the beginning of running, something usual in these wrist sensors.
The GPS, with open sky very accurate
We have verified that, in areas with open sky, GPS works perfectly, although in areas with tall buildings, it is not accurate at all.
FC record continuously
It allows you to establish if you want this 24 hours controlling your FC or only during training and at night to control your recovery.
Its use in swimming
Once you select the type of swimming training the watch will automatically detect the heart rate, style, rhythm, number of strokes, etc.
This is valid both in the pool and in open water
A point in your favor, your interaction with the Smarpthome with just one button
The watch thanks to Bluetooh's wearing can easily sync with your mobile, if you have the application installed
Just by clicking the lower left button with the application open on the device, it will automatically synchronize with the Polar Flow APP so you can see the training data on your mobile or PC.
Interesting parameters for training
The Polar Vantage V has many options that are very useful for your daily training, among them we highlight
Training Load Pro
It's Polar's ​​own program, It helps you understand how training sessions affect to your body, to know if it has been trained correctly.
Analyze the internal load (muscular, cardiovascular) and external (perceived load) of training and tells you how much time you have to rest, etc.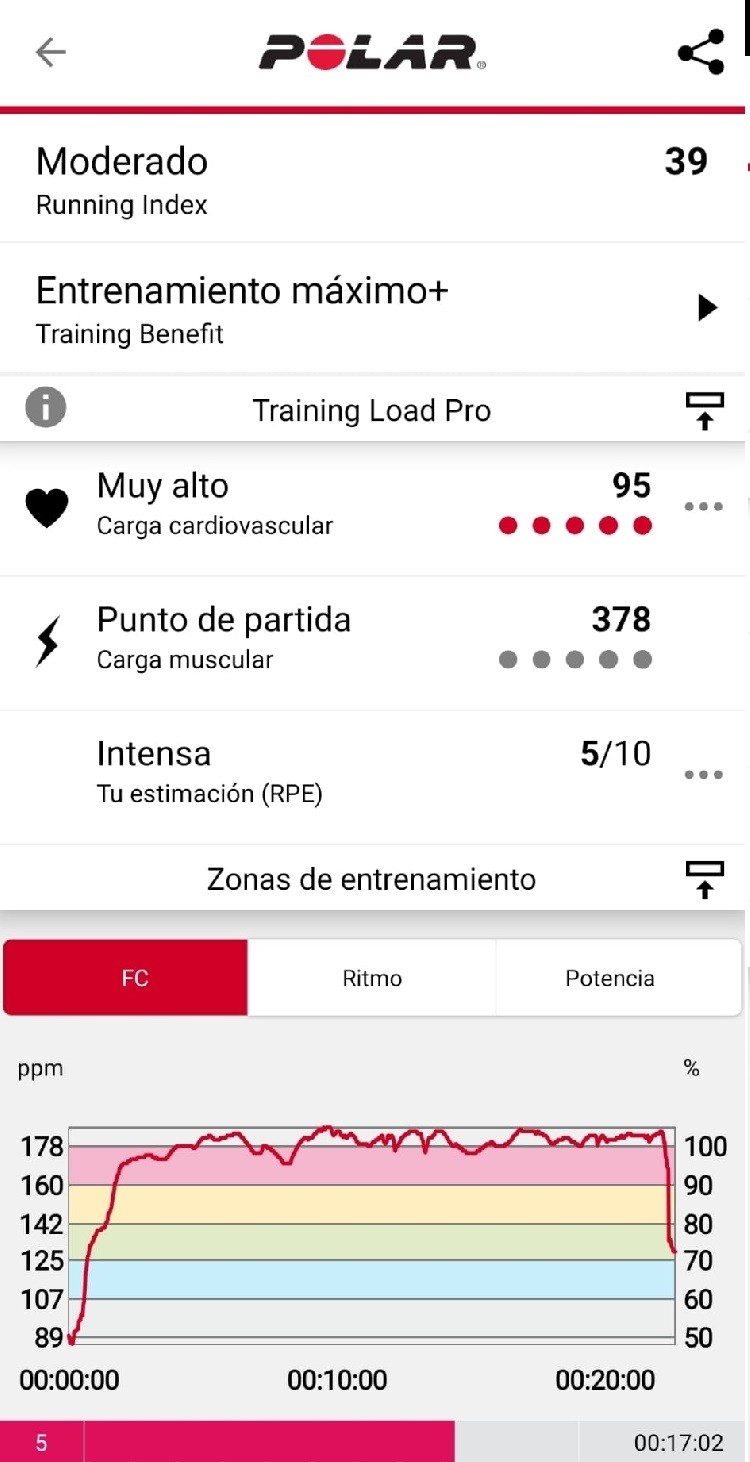 Also tofinalize the effort made with training vs tolerance that our body has to training and guides us by informing us if we are training correctly to improve our state properly and not to enter the risk of injury or loss of performance.
Running power
Estimate of running power Without the need for a foot race sensor, since it is done from the wrist, it is ideal for maintaining a constant effort based on power, such as cycling.
Relaxation exercises
Another thing that has caught our attention is the serene function, which are about guided breathing exercises that will help you recover better
Running Index V20Max Estimate
After each workout, the watch will show you a estimated value, which you can observe to see how you improve with training.
In addition, it will give you an estimate of the time you will do at different distances through the Flow web service polar.
Recovery Pro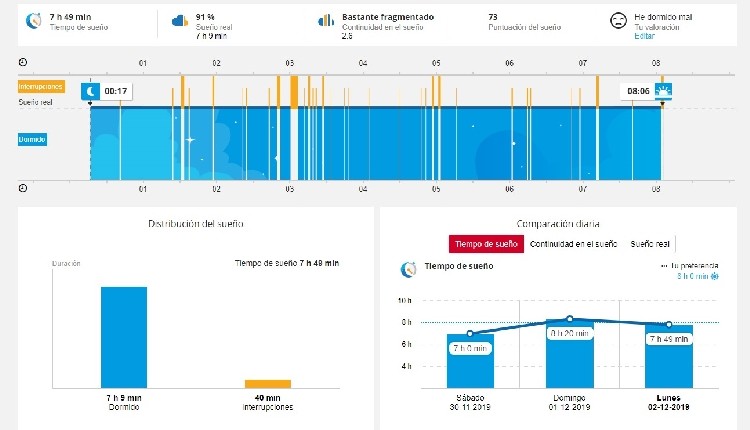 It is another interesting option, since it tells us how we have Recovered from a training session.
It gives you a series of recovery recommendations and some tips to adjust your training load if necessary.
To do this, after each training you will be asked perception of effort, it is important to have this data to calculate it automatically.
Training test to know the V20M
Through the Fitnes test, with just 5 minutes at rest the watch will give you an estimate of your maximum oxygen consumption
Sleep control
Thanks to who can monitor HR only at night continuously, You can monitor our sleep so that we can know how we have slept and that we are given the quality of sleep and how we have recovered from training
The APP shows you the phases of soft, deep and REM sleep and the interruptions that have occurred during the night and scores our night's sleep.
The conclusion
It's a training watch, with High qualities and quite accurate.
We stay with your usability, since it is very easy and intuitive to handle it from the wrist, in addition to the Polar APP and Polar Flow being 100% integrated and easy to use, with a little time investigating how they work.
It has no interaction with the phone, so if you are looking for a smartwatch this is not your model.
As for triathlon, it is a very valid watch since in addition to having a sport set on the watch, it is very useful for pool workouts
We are left with the measurement of running power on foot, a very useful data to have for training and as it is not necessary to have any other device is something that you will surely use.
The new update
In the new update of the watch, 5.0, they have implemented various improvements such as the Strava Live Segments, The Race Pace (Set your race pace to reach the goal) or the Fitspark training guide with daily training plans
Where to buy it?
You can purchase it through the Polar's official website or your amazon page
Sebastian Kienle, one of his ambassadors
PROS
Lightweight
Wrist sensors
Career power measurement
Training Assistance Programs
Valid for pool and open water
CONS
It is not easy to close the strap
In areas with tall buildings the GPS is not accurate.