Free sports consultation in Healthing: Sharpen your performance, take advantage of your limitations and enhance your capabilities
Healthing offers you a team of doctors specialized in sports to help you.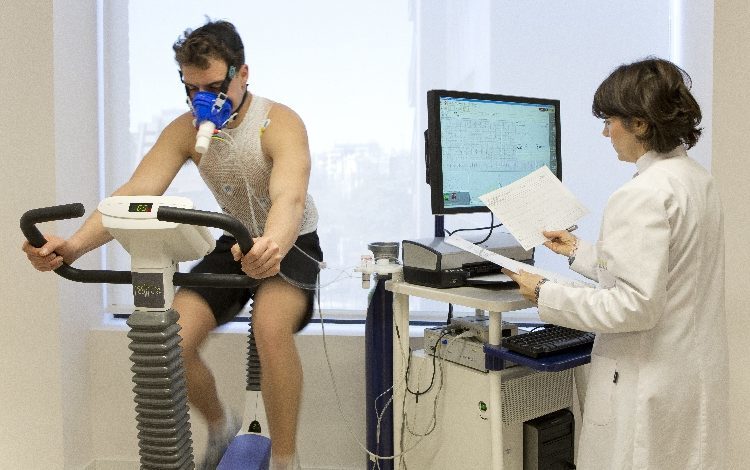 TRIATLON NEWS, in collaboration with HEALTHING, it gives you the possibility of having a CONSULTATION OF GENERAL MEDICINE AND EXERCISEIn order FREE SHIPPING.
HEALTHING, a reference clinic for sports, offers the possibility of having a free consultation with triathletes.
Do you dream of a health of "iron"? Well, 2020 is your year! Get to work!
Do you want to improve your health status? Are you interested in being effective in your diet and exercise? Do you know how to prevent diseases? Do you have any pathology that limits you?
Healthing puts at your fingertips a team of doctors specialized in sports to help you.
REFERENCE CENTER IN SPORT
This reference center in sport located in full Paseo de la Castellana in Madrid, has professionals from various fields that are directly related to sports, such as Coaches, biomechanics, nutritionists, physiotherapists… Besides having the that give you the possibility of, once prepared your report, decide for yourself how far you want to improve.
You can also enjoy this service in the Reebok Sports Club La Finca , from Pozuelo de Alarcón, Madrid
How is the proccess?
Very easy! The first thing you will do is fill out a questionnaire that your doctor will review and Then you will pass the query where, among other things, you will be screened for the musculoskeletal system to be able to doGlobal status statement.
What's your objective?
The objective of this recognition is to be able give you the necessary guidelines to improve your health and performance offering a integral vision of your organism and detecting where there may be anomalies, or simply guide you about the most weakened areas so you can better enjoy your life and workouts and get closer to the maximum or even reach your goals.
What benefits does this free consultation have?
Thanks to it, you will be able to have an individual profile and you will have the recommendations of the medical team that will inform and supervise you, agreeing with you, the most appropriate programs for you to improve your health and get closer to your goals.
Who is recommended for?
For all that triathlete who wants improvementr and is interested in being employed in take care of yourself and your health
Do you want to benefit from this FREE recognition Healthing gives you in collaboration with Triathlon News?
You just have to call the number (91 426 29 24) and identify yourself as a follower of Triathlon News and they will give you your appointment!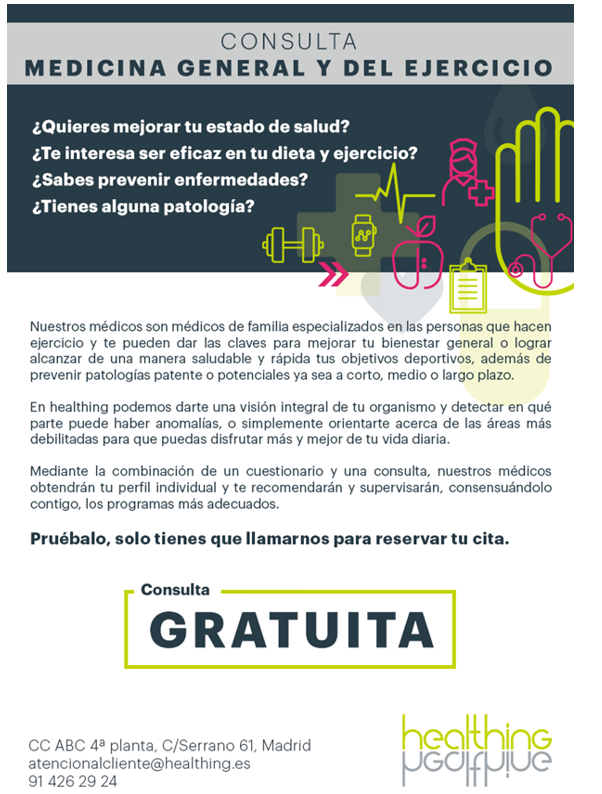 Contact:
Healthing, Calle Serrano, 61. 4ª pla, Reebok Sports Club La Finca , Paseo Club Deportivo, 4, 28223 Pozuelo de Alarcon, Madrid