COMPEX WIRELESS your perfect ally in your workouts for ACTIVE RECOVERY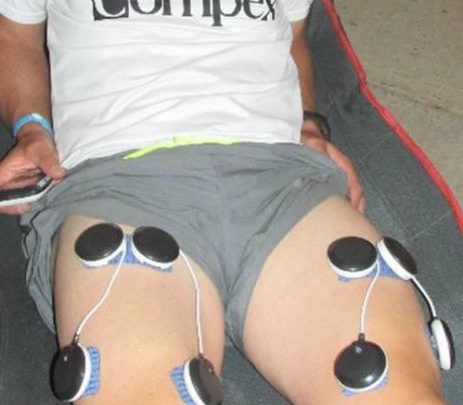 COMPEX presents its new product: COMPEX-WIRELESS, a product that has a complete program as an ideal complement for the training of the triathlete.
As we discussed in a Previous Article, Compex has a wide variety of programs, which using technology Muscle IntelligenceTM, it adapts to the needs of each sport practice.
In particular, the most used programs in the training of the triathlete are: aerobic resistance, for medium and low training rhythms; the strength resistance, for high workouts and the force, for more swimming and pedaling power.
On this occasion from Triathlon Noticais we wanted to analyze the program "Active Recovery", One of the most used and that is incorporated into COMPEX WIRELESS.
This program is designed to be used after a competition or hard training. What we are looking for with "Active Recovery" is the rapid recovery of effort due to increased blood flow , since with the contractions generated removes waste from muscle contractionr made during the competition and decreases contractures caused by the excess work done.
If you are passionate about sports and want to improve your sports performance, give yourself a Compex Wireless: it will allow you to overcome your limits and reach your most ambitious goals. Buy it this Christmas and enjoy up to an 20% discount
In addition, this program has a Relaxing effect so along with a good re-hydration after exercise will help you "be like new"
As you can see in the video, it does not cause contractions, if muscular jerks without fatigue. This type of electrical signals is intended to accelerate the elimination of toxins that obstruct the muscles in addition to relieving pain and tension that we have after training
It is important to note that the "Active recovery" must be used in 15 'and 3 hours after finishing the competition or training to have the guarantee of achieving the desired effect.
More information about COMPEX in your Web page
Before purchasing your COMPEX, we recommend that you verify that it is indeed beneficial for you: