A gift for the smallest cyclists, smart fall sensor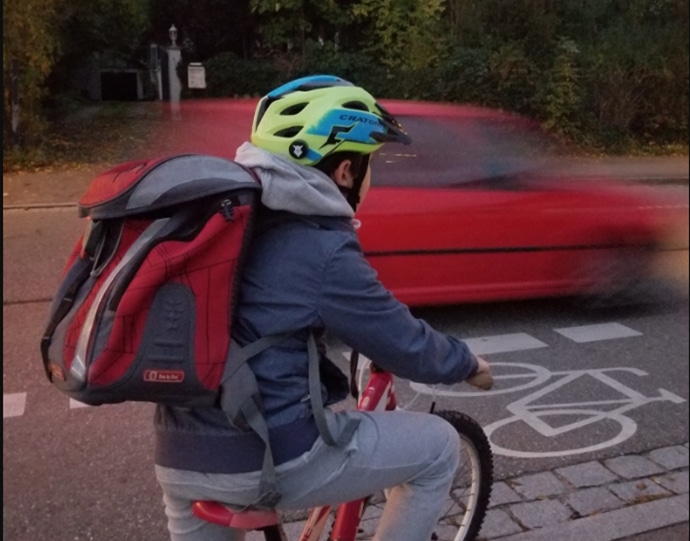 Tocsen, the smart drop sensor that will be the best ally to protect our children
The biggest fear of all parents has always been that their child will get hurt.
Go bike, ski, to ride a horse, using a scooter are just some of the outdoor activities that allow us to train our children's balance, teach them to achieve harmony between body, mind and nature, but they are also sports that we would like them to practice in complete safety.
The famous saying goes "by stumbling you learn to walk", but for our children this is true only in a metaphorical sense, since a fall while riding a bike, horseback or skiing can be very serious if we do not intervene quickly.
"Let them feel big", that they do things on their own, without supervision or help from anyone, for children it is an incredible gift.
However, sometimes it is difficult to let them free, as we are concerned about their safety.
Not to mention those excursions where you go skiing or horseback riding alone in the great outdoors, perhaps in the middle of the woods or off-piste.
Last update: 2 October, 2023 22: 04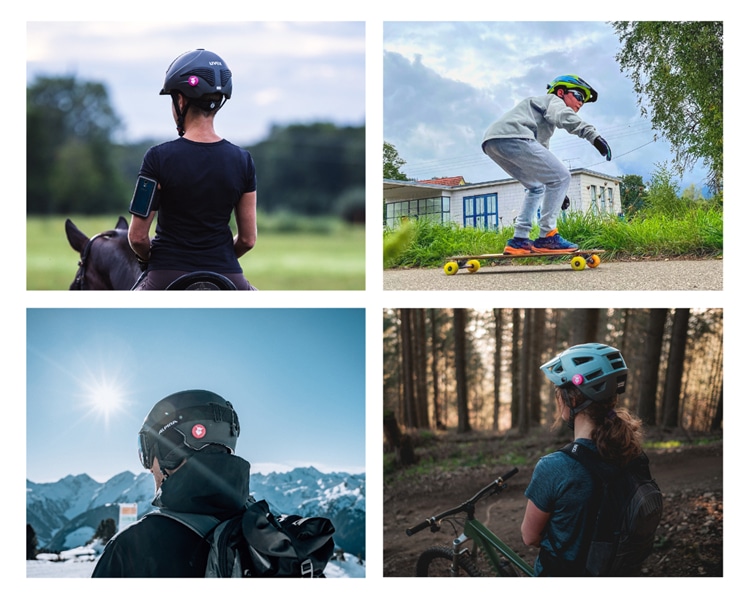 How many times, in those situations, do we feel like calling them to see if they are okay? All mothers and fathers know very well the answer to this question.
With a very specific objective —"saving a life cannot be left to chance"— the intelligent fall sensor for bike, ski or horse riding helmets TOCSEN gives more security to children and more peace of mind to parents.
Detect impacts and notify emergency numbers
The system, made up of a sensor and a mobile application, detects impacts and automatically calls emergency numbers if the person who suffered the accident cannot do it by himself.
If the alarm is not deactivated within 30 seconds after the blow (which could indicate the inability to move or a loss of consciousness) Tocsen sends a distress call, attaching the exact GPS position.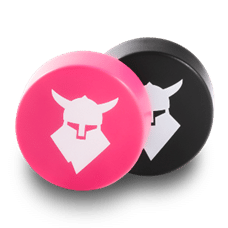 The notice reaches both personal emergency contacts and members of the Rescue Community in the surrounding area, made up of both users who use a Tocsen sensor in their helmet and those who downloaded the app and are available in case of emergency. need.
It can be used in any sport that requires the use of a helmet
Tocsen sensor can be used in any sport that requires the use of a helmet: from cycling, including urban, to winter disciplines such as alpine skiing and snowboarding, as well as horse riding.
It is also useful for travelers who use bicycles or scooters to get around the city, even at night or on isolated streets.
Available for iOS and Android devices, the Tocsen app can be downloaded and used by everyone, not just sensor owners.
More than 30.000 users
Today it is used by more than 30 users and the number continues to grow.
A simple click can save a life. One click free and no batteries required. The app is practically "invisible", as it runs in the background, it does not consume battery and intervenes only when necessary.
Last update: 2 October, 2023 22: 04
The small and light impact detector is already on sale in Spain, available online and in the app in Spanish both in its version for external application in the helmet, and as incorporated in some ALPINA, uvex and Ekoï models.
For more information visit the website www.tocsen.com