The SIGMA triathlon watch, the ID.TRI
The benchmark brand in the world of cycle computers is committed to triathlon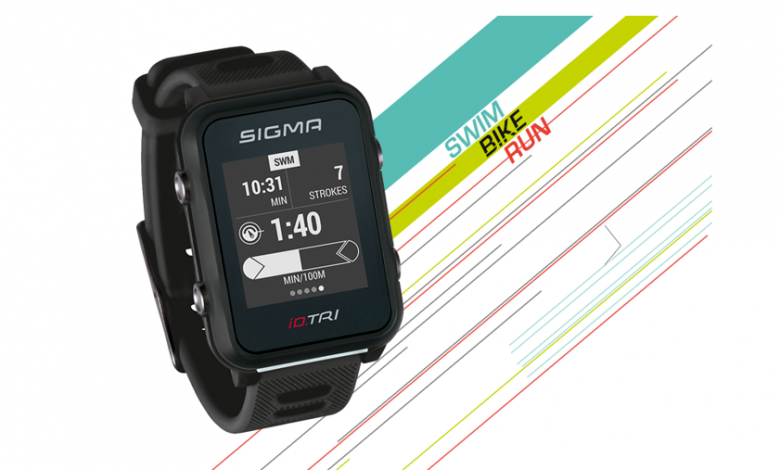 The brand is known to all SIGMA SPORT in the world of cycling, since it is one of the benchmarks and synonymous with quality in all its products.
For the triathlete it also has products such as GPS iD.TRI watch very easy to use and with a very pleasant aesthetic.
In this article we analyze the clock and we tell you how it can help the triathlete, in relation quality price one of the best options on the market.
In addition, we take advantage and test how we can turning a conventional roller into "smart" With the speedometer that comes with this watch, don't miss the item
It has been designed to be easy to use
156,40€
In stock
7 New From 156,40 €

Amazon.com
Last update: July 21, 2022 19:20
With him iD.TRI, SIGMA SPORT It offers an easy-to-use and uncomplicated sports watch, ready for training and competition.
Thanks to its easy use it is a great option for both beginners and advanced triathletes.
https://youtu.be/qm0sP96C2Uk
It is so fine that it fits under the wetsuit
Thanks to its super-slim design, the iD.TRI can fit into any wetsuit, something very interesting for the triathlete.
Its low weight stands out
In addition, this sports watch stands out for its low weight of only 42 grams, a high screen resolution and its great comfort of use.
Its comfortable silicone bracelet is available in four colors and can be changed quickly and easily.
The iD.TRI's high-resolution display also reads in difficult lighting conditions, so you don't have to choose between design and functionality.
Smart training system
This watch measures all the values ​​necessary for training without getting lost in irrelevant details.
With it you can easily create exercises and routines, navigate new training routes and take advantage of data analysis to get the most out of and improve your performance.
The sport profiles for swimming, cycling and running are already preset in the triathlon watch, whose configurations and training views can be fully customized.
Triathletes can customize up to six training views with up to three values ​​each on their iD.TRI, from the DATA CENTER or from the SIGMA LINK app.
It also incorporates a competition mode, to prepare the competitions and face them without stress.
Accident alerts
The watch detects if you have fallen and gives you 30 seconds to confirm if everything is ok, if not, it will automatically send an SMS with your data through your Smartphone.
100% integrated with the Smartphone
The watch stands out for its defined design and is extremely fine, its intuitive handling and its full connectivity through Bluetooth Smart and ANT +.
The iD.TRI is synchronized both with the smartphone and with external sensors (heart rate, speed, pedaling cadence, potentiometers).
In addition, it has a USB interface for quick communication with a PC or Mac.
The SIGMA software, both the SIGMA DATACENTER and the SIGMA LINK app, allow you to configure the training views of both watches, as well as the evaluation and analysis of the data of each activity, in great detail.
For data storage, the watch uses the FIT format, which is common in the market. In this way, the exchange of training and activity data works perfectly with any compatible platform (Strava, TrainingPeaks, etc.).
Further information: https://www.deporvillage.com/sigma-id-tri-verde