The answer to the extreme weather conditions is Santini Vega Xtreme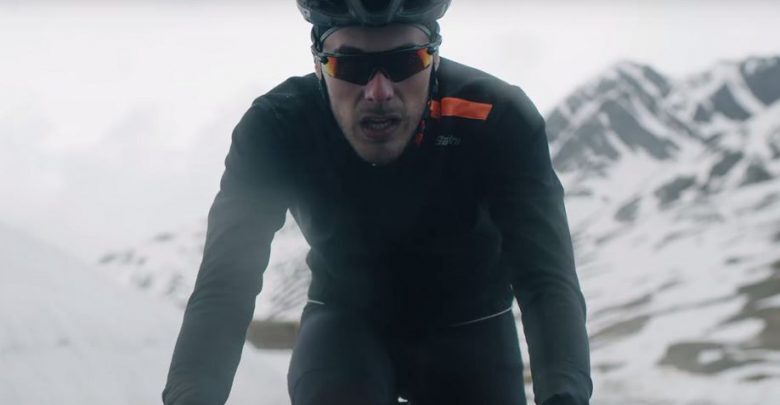 {wbamp-meta name = »image» url = 'images / stories / material_08 / santini-vega-xtreme-1.JPG »width =» 300 "height =» 150 "}
Presented at Eurobike and made in collaboration with Polartec, the Vega Xtreme jacket is Santini's novelty for the 2018 / 19 fall / winter season.
Conceived to withstand extreme weather conditions, which protects not only the cold and wind, but also from the rain. Tested by the Trek-Segafredo team, which was worn during the Milan-Sanremo 2018 to protect against the torrential rain, this jacket is dedicated to all those who do not let themselves be intimidated by the winter and defy the threats of the time on the saddle.
La Vega Xtreme is it still available special price of 179,00 euros, instead of 230,00 euros only in September and October of 2018.
Discover all the catalonia of Santini On Amazon
To respond to the desire of many cyclists of not getting off the bike or in the middle of winter, Santini Cycling Wear proposes the Vega Xtreme jacket, the perfect ally for exits in the coldest days of the year. The jacket is designed to cope with the most extreme weather conditions and has exceeded the «road test»On the occasion of the Milan-Sanremo 2018, where the Trek-Segafredo team cyclists took it to protect themselves from the torrential rain, both at the starting line and during the race.
Vega Xtreme has been made in collaboration with Polartec and the phases of design and development of the garment are indicated on a thermoplastic label located inside it.
The jacket is made with fabric Polartec Windbloc® to protect air, rain and the moisture, guaranteeing elasticity, maximum breathability y thermal equilibrium, and with the fabric Polartec Alpha®, used for the inside of the neck, which keeps this delicate area warm, and at the same time allows an optimal Sweat evaporation.
The sleeves have no hem and are made in lined wool, with an outer layer in the completely waterproof polyurethane doll, which lengthens in the back for greater protection.
Road visibility guaranteed by the two orange elastic bands on the shoulders, which incorporate small reflective points and the inscription «Santini» on the back of the jacket. The back also presents a water resistant pocket, closed with zipper, to store valuables in a dry place.
Vega Xtreme is available on the site santinisms.it and in the distributors that adhere to the promotion to special price of 179,00 euros instead of 230,00 euros, during the months of September to October of 2018.
Are you willing to try it? Tell us about the networks! #SANTINICYCLINGWEAR #madewithpolartec #polartec

SANTINI born with the aim of offering unique garments to athletes passionate about cycling and triathlon. Enjoy a unique experience in comfort while wearing clothes with exclusive style and the maximum technology that guarantee greater performance. Unique garments designed by and for the Triathlete.