Santini Guard Nimbus Jacket Test
Guard Nimbus by Santini, the cyclist's wardrobe!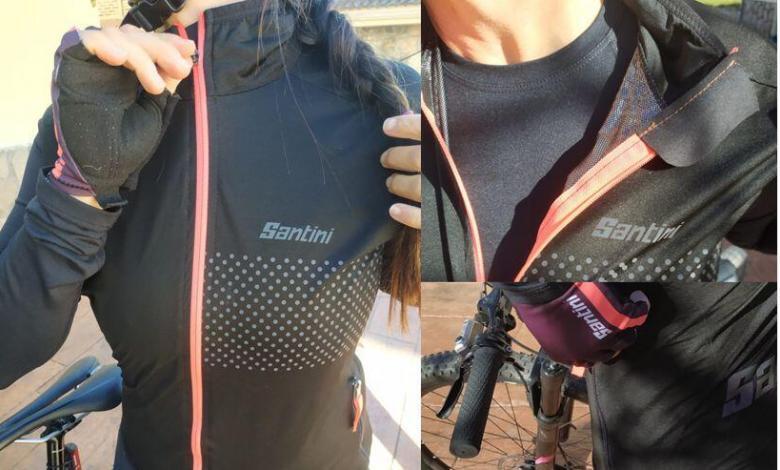 Having a jacket so that we can protect ourselves from the rain and the wind with the maximum guarantees, is already possible and also… necessary! if you are a cyclist
From Triathlon News we analyze GUARD NIMBUS by Santini: the essential wardrobe since it is one of the 3 layers required for our departures in autumn and winter, valid for temperatures between 5º and 15º degrees
Ideal for the rain
The Guard Nimbus jacket is designed for average temperatures and to protect us from rain and / or wind.
With a very light and soft fabric, adapts to the body like a second skin, keeping our own temperature inside while perspiring.
As we can see in the photo, it comes in two models, as a jacket and as a vest.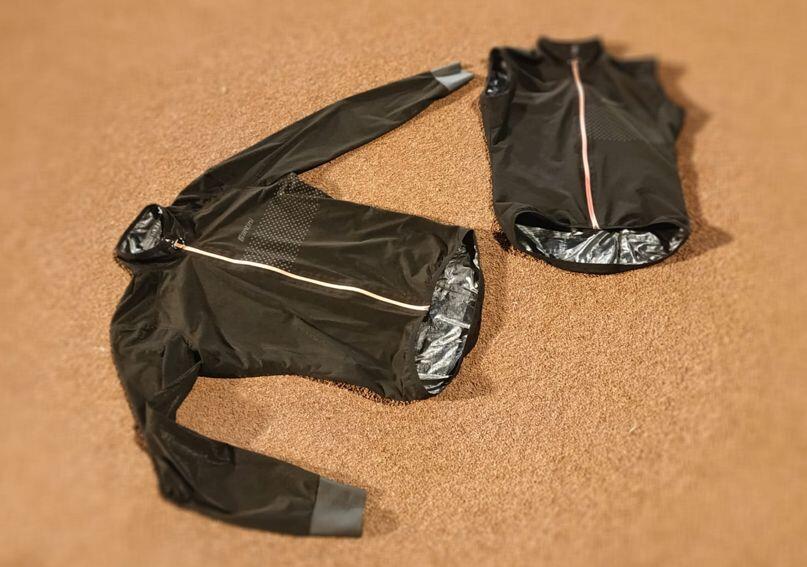 Total protection against rain
Made of 100% waterproof double layer Grimpeur fabric, with heat-sealed seams guarantees us maximum protection.
Photo detail of zipper with lock and internal protection that repels the passage of rain and wind.
Aerodynamic design
With a completely ergonomic cut that adapts to the body.
At first glance we can discover small details in the cuffs made with waterproof fabric They fit loosely. An exceptionally elastic and 100% comfortable fabric!
Detail photo of heat-sealed cuffs and interior material that guarantees to maintain our temperature.
Maximum visibility
Reflective dots on the chest and reflective Santini logo on the back to ensure optimum visibility in the dark.
Waterproof pocket
Guard Ninbus has a waterproof pocket on its side, where you can store things, or if you are not using the jacket, you can fold it up and store it in this pocket that even it fits in the back pocket of the malletwhile you are training
Detail photo of how the jacket looks if you collect it inside its own pocket
Our impressions
It delivers what it promises and exceeds!
From Triathlon News we have tested both models, both vest and jacket with very good impressions.
Small in size and very light Santini knows how to take care of every detail, and it shows when cyclists manufacture solutions for cyclists, the result is always maximum quality and comfort.
Guard Ninbus is of course an essential for anyone who practices cycling regularly since according to our experience it perfectly protects from the wind and keeps our body temperature stable.
The only "but" we could find is that, if you sweat a lot on a long climb, does not evaporate sweat instantly, if not little by little it is disappearing, but we also have to say that at no time have we had a feeling of discomfort because of it, since it perspires quickly and much better than other models that we have tested previously.
We also had the chance to try it one day of light rain of "mist" that slid perfectly through the jacket without getting the inside wet.
Conclusion
Conclusion? Well, for us it has already become an essential "wardrobe" for our road or MTB outings.
SCORES:
Comfort 10/10
Wind protection 10/10
Protection against rain 9/10
Breathability 8/10
Aerodynamic 10/10
More information / Where to buy: https://www.santinicycling.com/es/chaquetas-ciclismo-mujer/guard-nimbus-chaqueta-fina-antilluvia-2793.html