Lurbel Faz Sport sports mask test
This mask has improved and is now much more comfortable and durable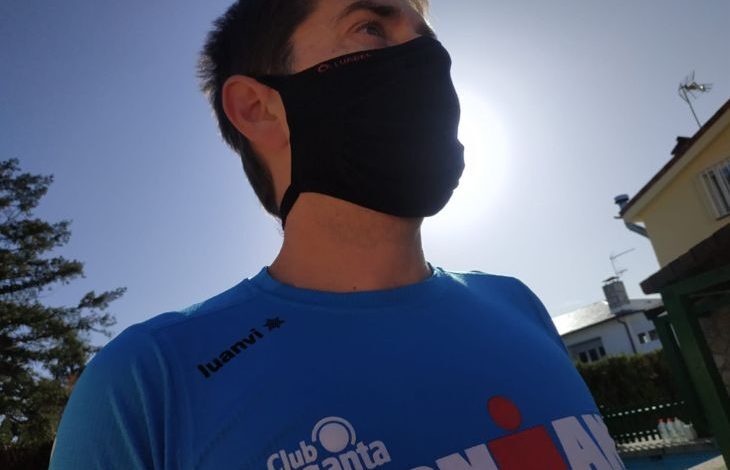 The Spanish brand specialized in sportswear Lurbel has developed a new version of your mask of protection Lurbel Faz.
The brand's product department has made various optimizations in this reusable hygienic mask which has a homologation in the European Standard CWA 17553: 2020.
His design
This new model is similar to the previous one, although what stands out the most is its comfort.
Now there is various sizes available which makes it possible to choose the one that best adapts to the shape of the head, thus ensuring maximum protection.
In addition, it now incorporates a accessory (Faz Box) to save it in an easy and simple way.
When putting it on, the sensations are very good, there is not much pressure, fits perfectly, avoiding empty holes and thanks to its bands that are placed on the head, it does not bother the ear area.
Keep in mind that this mask is not a PPE, It is a hygienic mask designed to prevent the person who wears it from infecting their environment.
Some of its characteristics are the following
Made with stretch fabric
Es reusable
Does not irritate the skin
Keeps the moisture balance.
Antibacterial fabric and antifungal
Prevents skin irritation.
Maximum comfort and adaptability.
Can be washed in more than 135 washes
EFFICIENCY OF BACTERIAL FILTRATION (BFE) for particles of 3 (plus minus 0) microns, in 3 washes ≥ 100'78%
Approval European standard CWA 17553: 2020
Tips
This reusable hygienic mask can be washed by hand or machine, but always at a temperature that does not exceed 60º centigrade.
Do not use fabric softeners, dryer and you don't have to iron it, you have to let it air dry in the shade.
This combination, in contact with the skin, helps to maintain the integrity of the skin barrier, preserving its natural physiological state and favoring its recovery from external aggressions.
Regarding its use for sport
Regarding the use in sports practice, as in this model there are different sizes that are adjustable allows its use at mild intensities.
It is very comfortable and can be used for a long time, and thanks to its tissues that protect the skin there are no subsequent irritations.
What we have noticed when trying it
Easy to put on and take off
Comfortable and soft
Se adjusts good
It can breathe well at moderate rates
Does not feel like suffocation
It has not produced rubbing or discomfort during training
Ideal for low intensity running / cycling, walks, normal life, etc.
Recommended use 1 day
Your technology
The hygienic mask is made with the Technology Regenactiv based on intersection of two threads woven together.
It has a main, natural and biodegradable yarn, of absorbent viscose with chitin particles interlaced with a second yarn of silver ionized polyamide on elastane yarn.
The Face Box
This model iincorporates a mask holder very easy to transport and use
Filtration efficiency
Regarding the BACTERIAL FILTRATION EFFICIENCY (BFE), for particles of 3 microns, after 100 washes it has a filtration ≥ 78%
Skin care
As for skin care, the brand highlights these characteristics
Regenerative action of the epidermis.
Effect anti-inflammatory y soothing.
Effect recovery of the skin.
Action antimicrobial Long-lasting, thus preventing overheating of fungi and bacteria.
Keep in mind that you have to follow the manufacturer's recommendations at all times to use and clean the mask, to guarantee its maximum durability and its correct use.
PVP: € 14,90
The garment can now be purchased on its official website
https://www.peoplesapiens.es/mascarilla-higienica-reutilizable-lurbel-faz-sport/
Our score
8 design
Price quality 9
Sensations 10
No feeling overwhelmed 9
Durability 9
Ideal for sport 10
Pros
Various sizes
Very comfortable
Fits perfectly
Ideal for low intensity sports
Can be used more than 100 times
Lasts 1 day
Cons
Glasses cannot be worn
No more colors