We analyze the Lurbel sports mask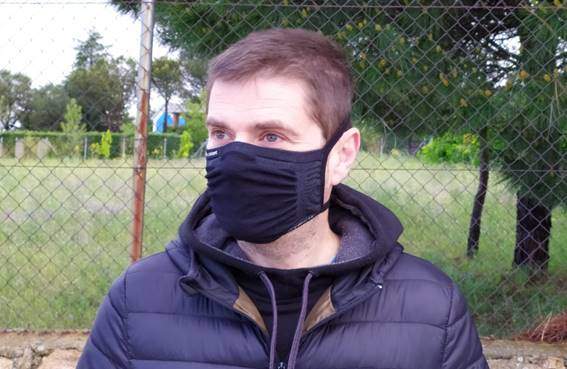 The Spanish brand specialized in the development of sportswear Lurbel has developed a protective mask called Lurbel Face, ideal to be able to protect in the de-escalation phase in which we find ourselves.

His design
It is very light (15 gr), small, it can be stored very easily and aesthetically it is very pleasant. The only downside is that there are not many models to choose from, since at the moment it is only available in black
Although it seems at first glance that it presses, the truth is that it is very comfortable and soon you get used to it
It is a mask of which protect from the inside out, so that prevents the spread of small droplets that we project when speaking and with it we have a barrier to avoid contagion
€24,90
In stock
5 New From € 21,90

Amazon.com
free shipping
Last update: 2 October, 2022 21: 25
Some of its characteristics are the following
Made with elastic fabric
It is reusable
Does not irritate the skin
Maintains moisture balance.
Antibacterial and antifungal fabric
Prevents skin irritation on contact.
Breathable
Very adjustable.
Can be washed in over 135 washes
EN 14683: 2019 Z 95% antibacterial filtration standard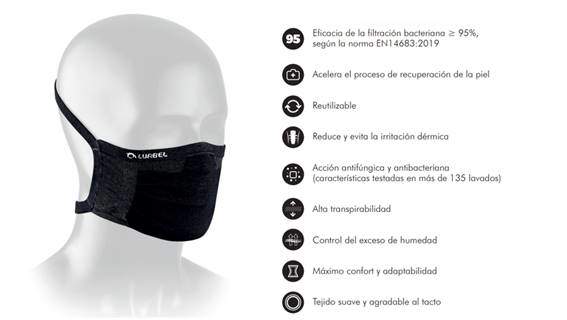 Reduces and prevents the spread of the virus.
It can be washed by hand or machine with a maximum temperature of 60º
It uses Regenactiv Technology (patented textile) that is based on the interaction of two woven threads with each other.
This combination, in contact with the skin, helps to maintain the integrity of the skin barrier, preserving its natural physiological state and favoring its recovery from external aggressions.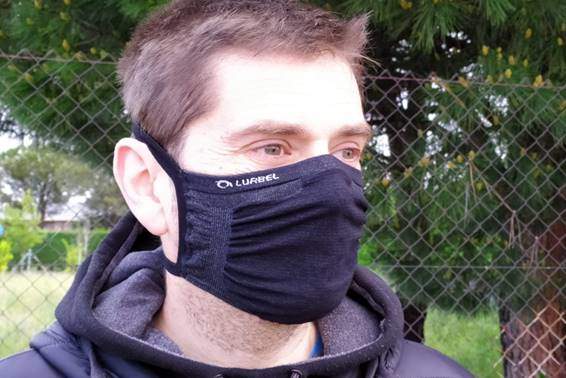 Regarding its use for sport
Thanks to Regenactiv technology it is ideal to be able to carry it long enoughOr, it is done as and you can breathe well with it.
Keep in mind that this mask it is not designed for high intensity sports, as indicated by the brand itself, although for moderate activities if you can use it.
What we have noticed when trying it
Easy to put on and take off
Very comfortable and soft
It fits well and you don't feel much pressure
Can breathe well at moderate rates
It does not give a feeling of suffocation at any time.
We have not noticed any chafing during training
Ideal for low / medium intensity running, walks, etc.
Goggles fog up when used
One of the most interesting things, in addition to its sports or habitual use, is the number of times it can be reused, since according to the brand, they have proven their effectiveness in more than 135 washes.
Keep in mind that you must follow the manufacturer's recommendations for handling and cleaning the mask, to ensure its maximum durability and correct use.
PVP: 14,50 €
The garment can now be purchased on its official website