POLAR VERITY SENSE test Put it to the test!
The most versatile and lightweight solution to monitor data if you are a triathlete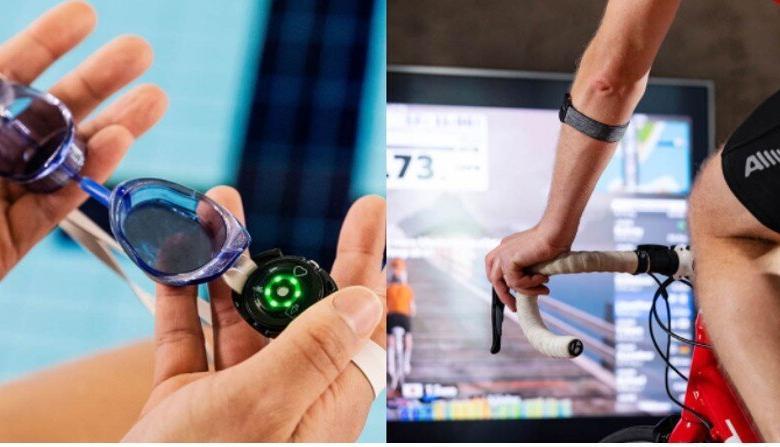 Just a few days ago POLAR introduced us VERITY SENSE el new optical pulse sensor ultralight and compact.
The evolution of previous model OH1 It is the perfect alternative to the chest strap, being able to record on the device itself up to 600 hours of training offering us data of time / pulsations as well as distance in training sessions and turns in swimming pool with the maximum precision.
An accessory highly recommended for those who practice "multisport".
From Triathlon News We put it to the test!
Lightweight, versatile, easy to use and inexpensive
Without a doubt, these are the most remarkable features of this device.
Versatility is the word that best defines it, since it gives us the possibility of placing it on the arm (biceps or triceps) for cycling, running, strength training or gym sessions and in turn to monitor the data of time / pulse / distance / turns in the pool we can place it in the rubber of the swimming goggles in a very simple way.
VERITY SENSE is presented as the lighter device with these specifications that also has a price within everyone's reach (launch Pvpr 89,90 euros)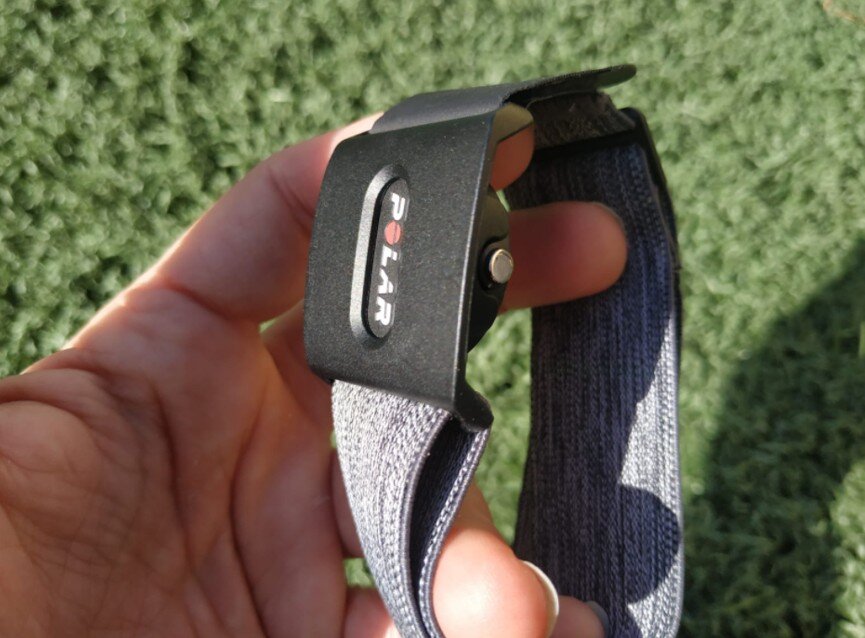 While it is true that the Finnish brand already has a similar performance model (OH1), the new VERYTY SENSE model "takes you to the next level" as stated by the brand itself.
The reason is that it has better higher specs than its predecessor (OH1) among which stands out 20 hours of battery (a single charge) data transmission with mobile up to a range of 150m (very useful for swimming sessions for when we leave our mobile phones recording data with the Polar app at a certain distance - example pool locker-) and larger internal memory, up to 16 MB, which gives us the possibility to record a greater number of workouts.

ON! We started
Completely simple and intuitive in its use, as soon as we have it in our hands we can perfectly understand its operation without having to read any type of instruction.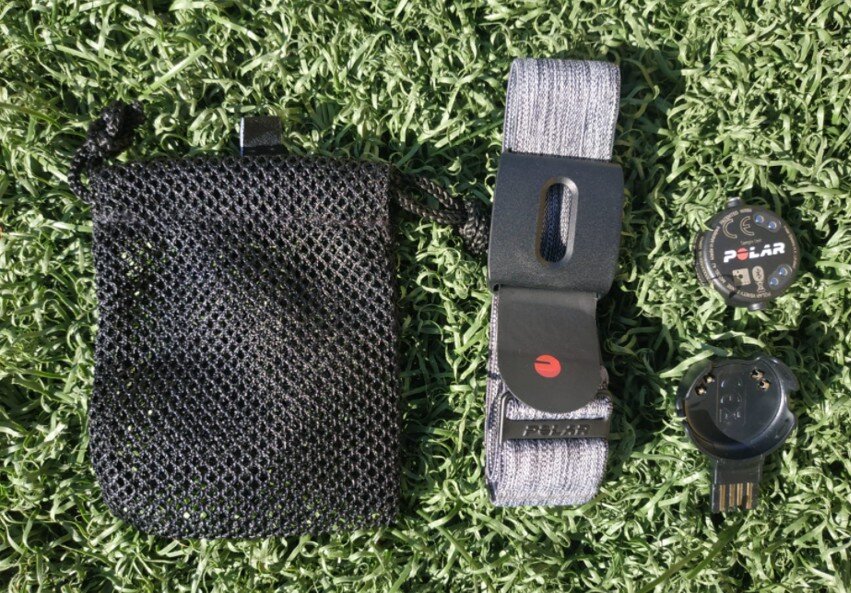 Even so, we detail the steps to be able to offer all the information in this Review.
Step 1:: Charge the device via USB support
Step 2: Download the app on your mobile (IOS or Android)
POLAR BEAT: https://www.polar.com/es/beat
Or from Polar Flow itself: https://flow.polar.com/
This will also allow you to follow the trainings live in the App or view them at the end of the session. With Dual bluetooth connection and ANT +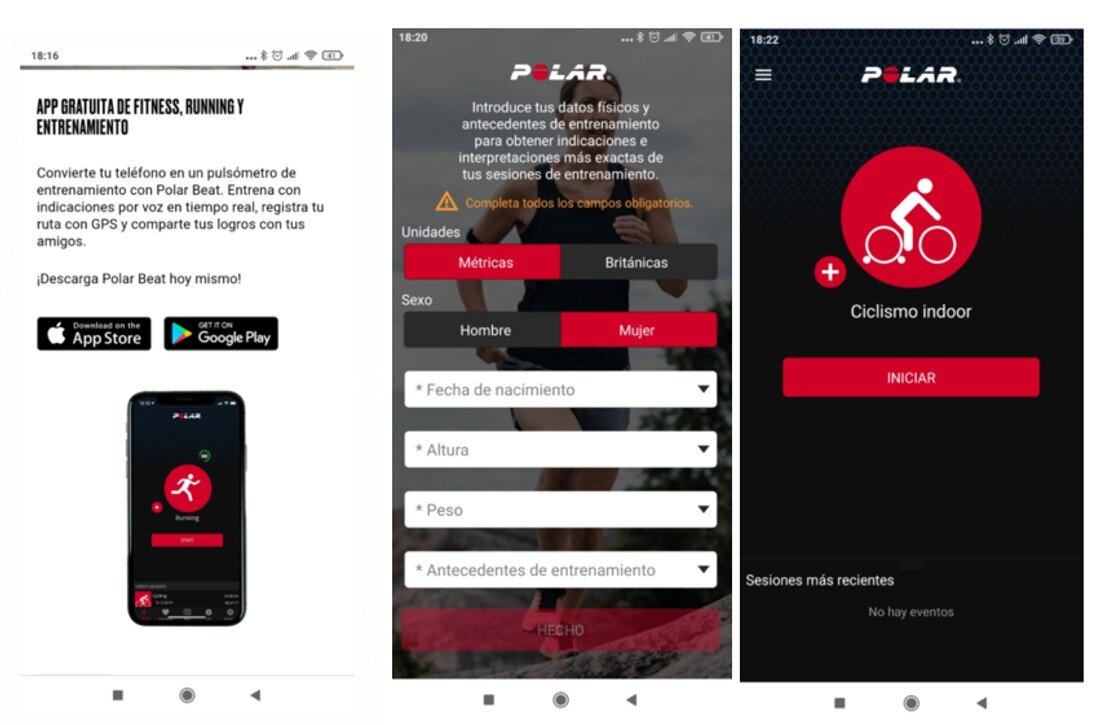 Step 3: Place the already loaded sensor on your strap, or on your swim goggles, and turn it on by pressing the only button. The sensor will stay on when the green light appears *
Step 4: Choose your session and hit "Play" in the Polar Beat application and "Stop" to end it. You will also have the option to record on your Polar cycle computer with Bluetooth or ANT + devices such as smart rollers or gym machines or in your "Polar Flow" application.
Step 5: Once the session is finished, it will be registered on your mobile.
Step 7: You can now analyze the data!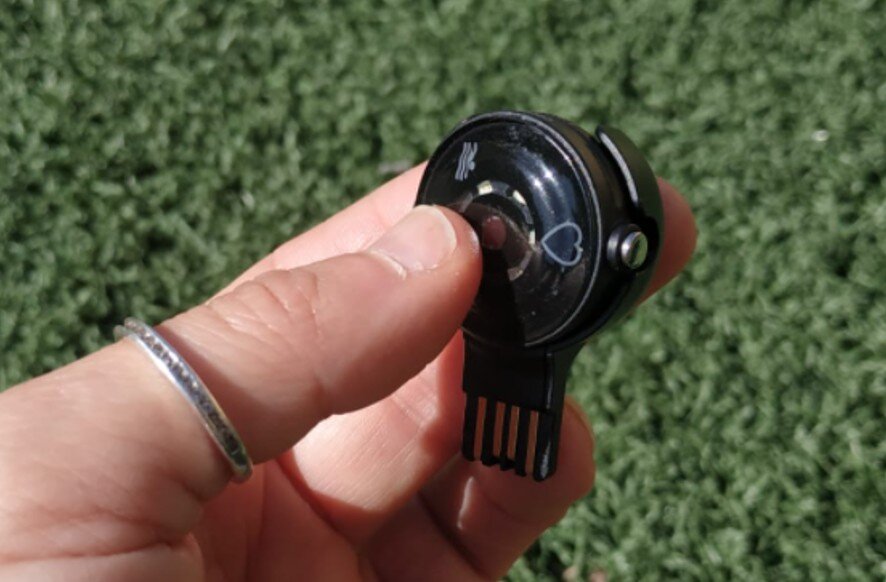 * If we look at the back we will see 3 symbols that once lit will appear with green light. These are the 3 differentiated options or three anagrams on the side that indicate the following depending on the option we choose:
Heart rate mode: Use the sensor with compatible App
Independent recording mode: Records the training session in the sensor's internal memory
Swim Mode: Record a pool session
A very TOP option if you are a SWIMMER or TRIATLETE: Record the data of your Swimming sessions
POLAR VERITY SENSE automatically offers the following metrics: heart rate, distance, pace, turns.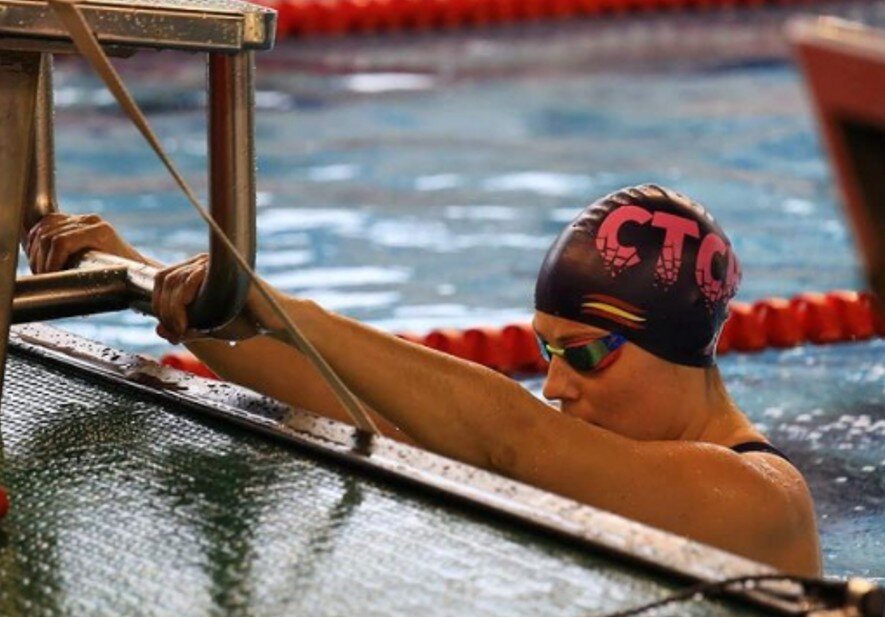 For this you only need to place the sensor of the swimming goggles clip and adjust it to the temple. If the pool length is changed, it will automatically recalculate the data.
Once the session is over, you can save your data in the Polar Beat or Polar Flow application on your mobile to analyze them later
30 hours autonomy
With the new Polar update, its autonomy has been improved from 20 to 30 hours. All a plus to be able to enjoy more time without having to recharge this watch
Simple and intuitive POLAR BEAT interface
As we see in these screenshots your interface is very simple and intuitive, offering us the fair and necessary data to be able to analyze our trainings.
Now hand We can see a screenshot from the Polar Beat App on the mobile, where the data that our POLAR Verity Sense has recorded of a cycling outing is shown: Time, Heart rate, Kcal,% of fat burned, distance, Maximum and average speed .
Now right a roller session, where the distance does not appear when being indoors.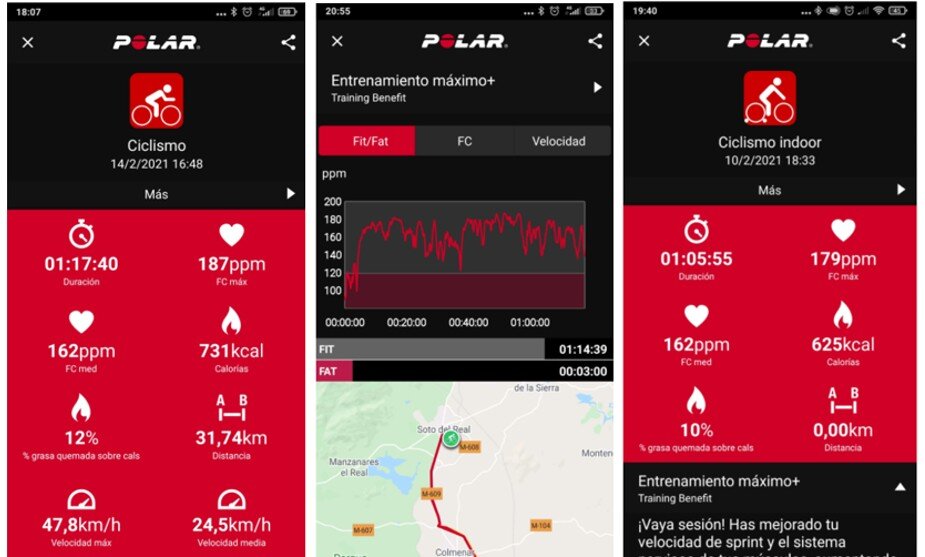 Why use it if you are a triathlete?
There are three key reasons that we have found that make VERITY SENSE a unique device for the triathlete.
Perfect alternative to wrist watches or chest bands of HR that can make us uncomfortable due to their size in sessions of roller, strength, tape and / or swimming. In addition, POLAR VERITY SENSE has maximum precision in HR measurement
You can use it to swim in your goggles No need to wear a watch on your wrist or chest strap.
Its price is reduced for the benefits, comfort and versatility that it has.
In the packaging:
Bracelet
Clip (for swimming goggles)
USB charger
Pulse sensor
Stock Exchange
Pvpr: € 89,90 PUT
TASTING SCORES
Quality / Price 10
Design 9
Ease of use 9
Versatility 10
Lightness 10
If you want to consult more tests of sports equipment, access our section of material test