Polar Vantage V2 Test: The perfect cocktail for the demanding athlete
We analyze it for you in detail!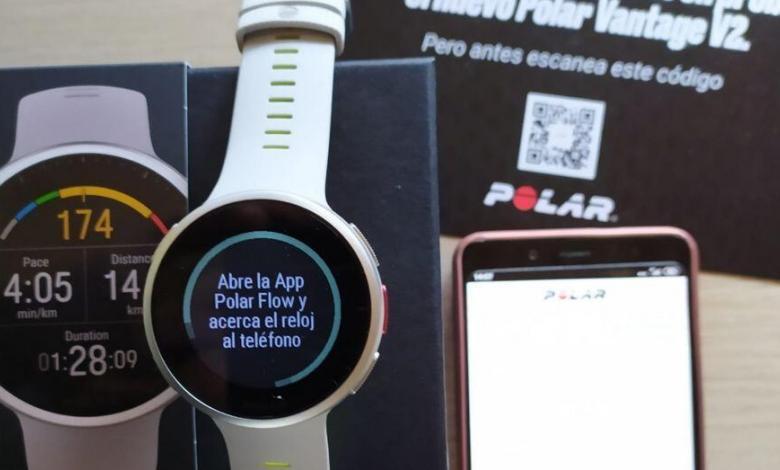 From the sum of the experience of its predecessor, the Polar Vantage V, with the excellent functionalities of the model Polar Grit X demanded by fans of MTB and mountain trail, and adding as a final touch some "extraordinary" novelties, the new is born Polar Vantage V2: the perfect and necessary cocktail! for a multidisciplinary athlete, but above all demanding and committed to his goals.
Polar Vantage V2 comes as a robust and ultralight model manufactured with premium materials that combines the most advanced technology of its most "top" models with top-of-the-range functionalities, in a single device.
A model essential for methodical athletes who They are looking for an "ally" that allows them to carry out effective workouts thanks to this "smart" device.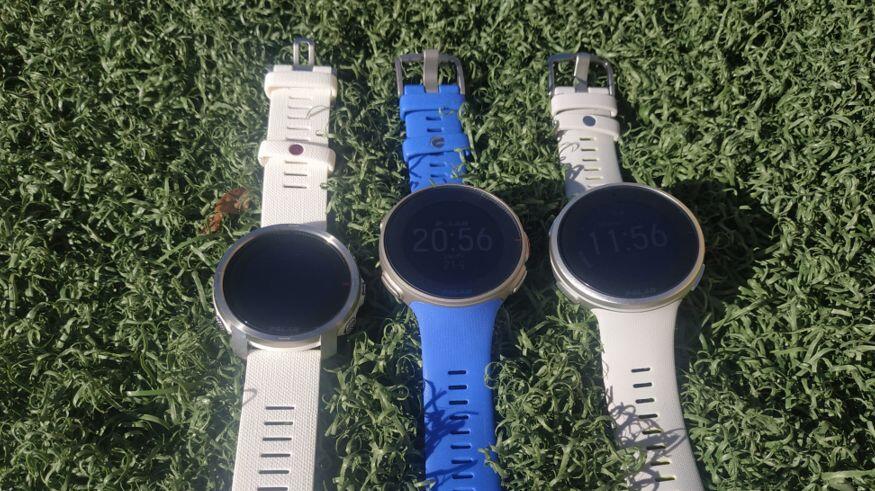 From Triathlon News we have had the pleasure of being able to test it and in various articles we will tell you about our experience in detail so that you have no doubt about its design, configuration and PREMIUM functionalities. We started!
What's new in the POLAR VANTAGE V2?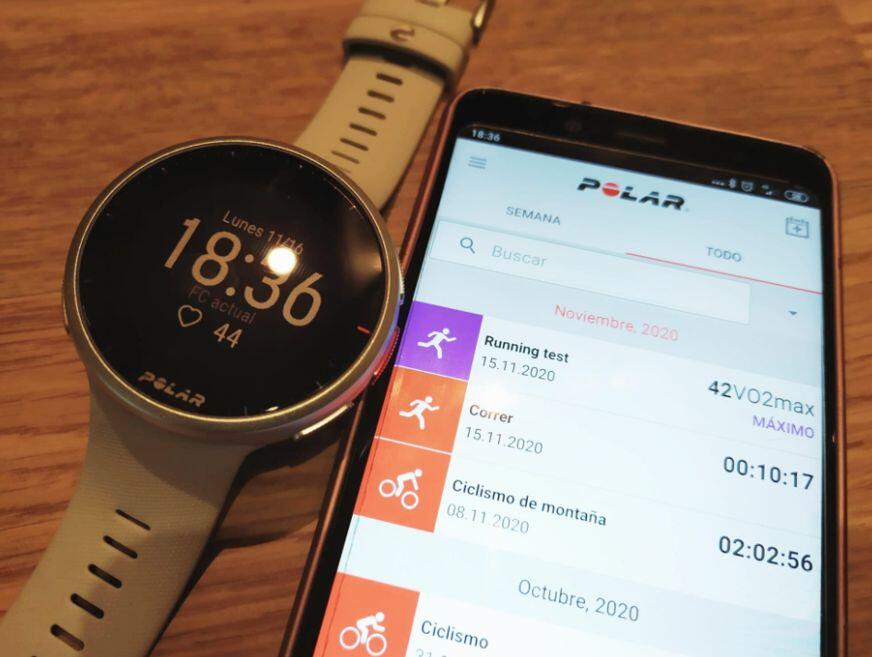 Many news! A complete device with a completely intuitive interface and flawless software, with functionalities that offer us really useful data for our planning, recovery and performance analysis.
These are the ones we highlight!
At the "sports" level
New tests of Running, Cycling and Leg Recovery.
The new section "Test Hub" of Polar Flow, to save all the data of the tests carried out and check the evolution
"Hill Splitter ™", a system for automatically detect ups and downs during training that provides immediate information during training, as well as being recorded for later analysis with Polar Flow.
"FuelWise ™", a system that will make you hydration and nutrition recommendations during longer rides, they can be programmed automatically or manually.
possibility of create routes with Komoot, including turn warnings
Viewing your workouts weekly thanks to your new widget including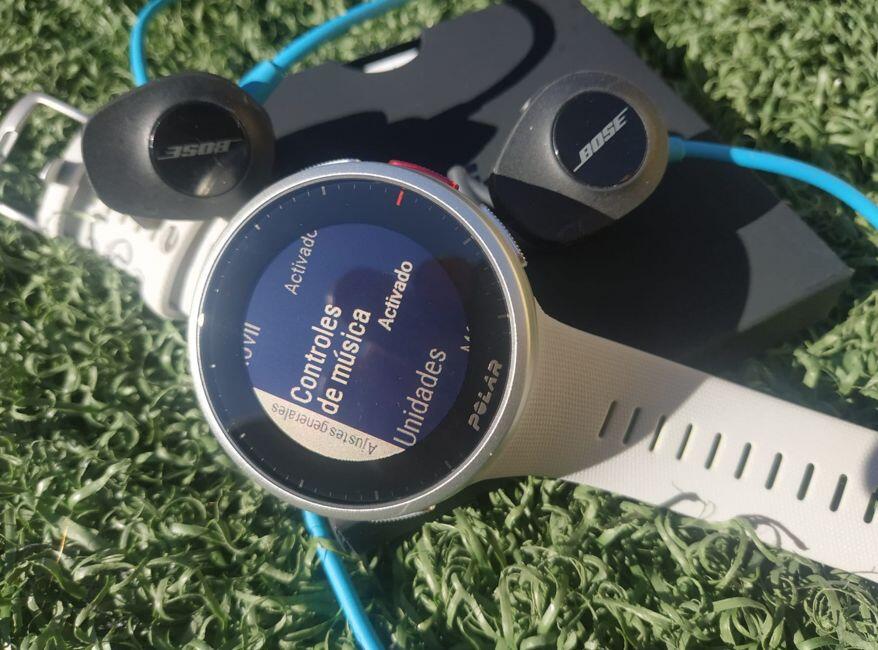 At the design level:
52 grams weight (14 grams less than its predecessor)
Box of aerospace aluminum alloy, with 47 mm in circumference.
possibility of customize watch faces with up to 4 options.
Certified by the MIL-STD-810G military standards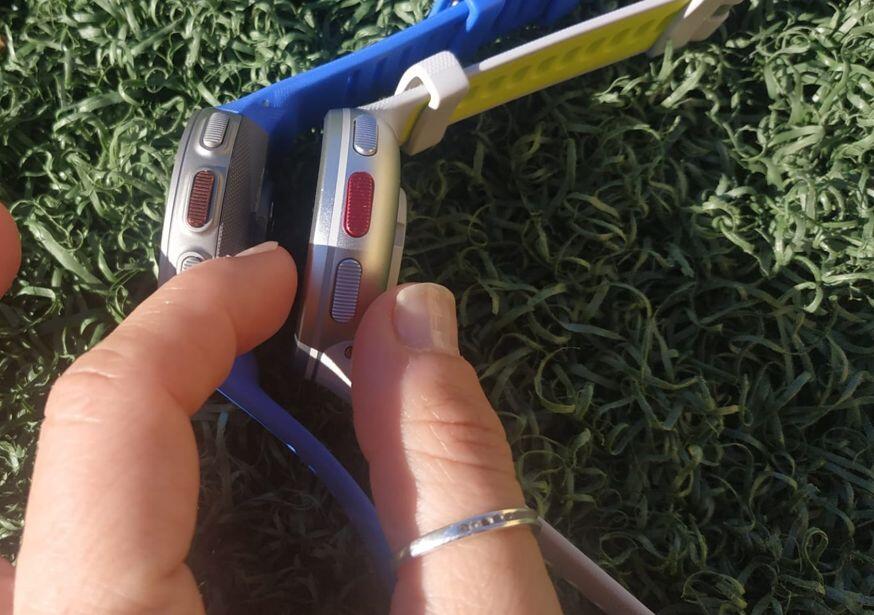 Other notable details:
Optical pulse sensor with 10 LEDs with maximum precision
The possibility of knowing the autonomy of the battery when selecting the profile of the specific sport
Battery saving option, being able to endure up to 100 hours in autonomy
Compass magnetic
Current weather and weather forecast for the next two days
Music Control from the watch (music through the phone player)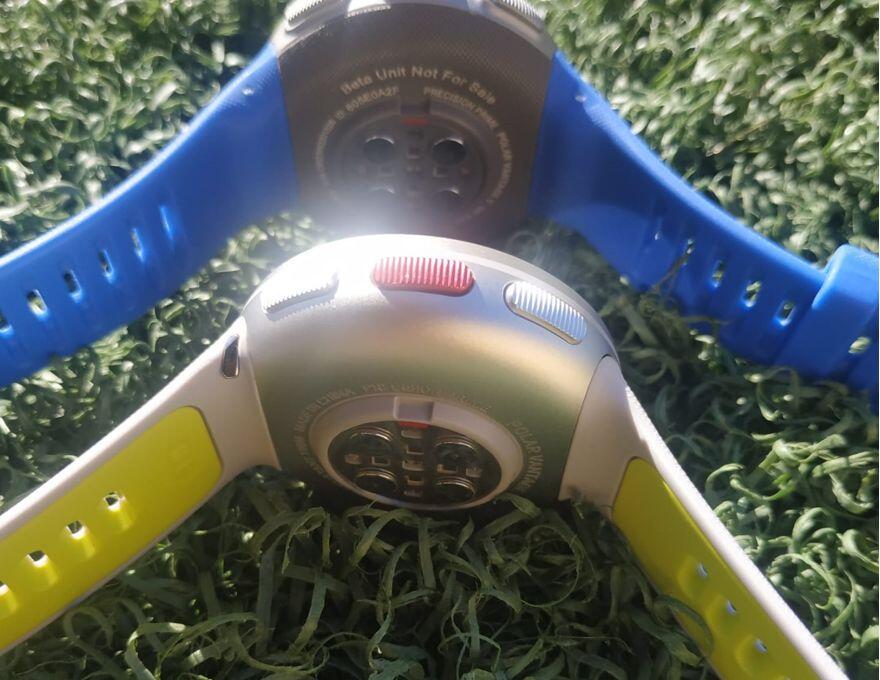 Elegant and robust, inside and out.
Polar does not disappoint, simply by having the new box in your hands Vantage V2, And even without opening it, you can see that POLAR does not leave a single detail to chance.
We lift the lid and the first thing we find is a small box perfectly fitted where there is a paper (also perfectly folded) with the guarantee (perfectly layout and in various languages).
Photo: Vantage V2 and its box
Once we have read the details remember that yes, like all your POLAR devices has a two-year warranty in material and manufacturing, as well as technical support through its website, we will also find some simple tips for the care of our new POLAR Vantage V2
Inside this first box we also find a small "girdle" with a fine and useful manual in Spanish (accompanied by others, neither more nor less, 14 in different languages) where it is explained In detail! (of course, very POLAR) and in a very simple, fast and intuitive way, how to configure your new inseparable companion.
You may be interested in these Reviews
The new Vantage V2 is now in our sights!
Externally the first impression is very similar to the predecessor model, Vantage: elegant, robust, designed in detail with 5 buttons with small incisions so that if we use it with wet hands it does not slip, strap that adapts perfectly to any type of wrist and two safety locks and a touch screen that allows to handle it quickly and easily.
However, looking at the small details, we can appreciate that they have done small modifications giving a plus to this superior model, among which we find:
Buckle grooves design, if in the previous one they were elongated, in this model they have been made narrower and with a small inclination to ensure the locking of the strap and that it does not come loose in an unforeseen event (for example, when removing the neoprene). Which would not have to be completely necessary either, as it has two closure "loops" like the previous model, even so, we wanted to include a "security plus".
The side of the strap includes a bigger button and we think "elegant" silver.
Su housing is completely closed, We think that this design is due to the adaptation to be able to withstand up to 100M under water.
On the back of the Vantage V2 model we see that the information is engraved with an incision on the metal itself, something indelible.
Their weight, even if only 14 grams less than the V model, if it is possible to perceive them by having one model and another in hand at the same time and it is to be appreciated.
In addition, inside we find a small box where the battery charger is located, which is small in size.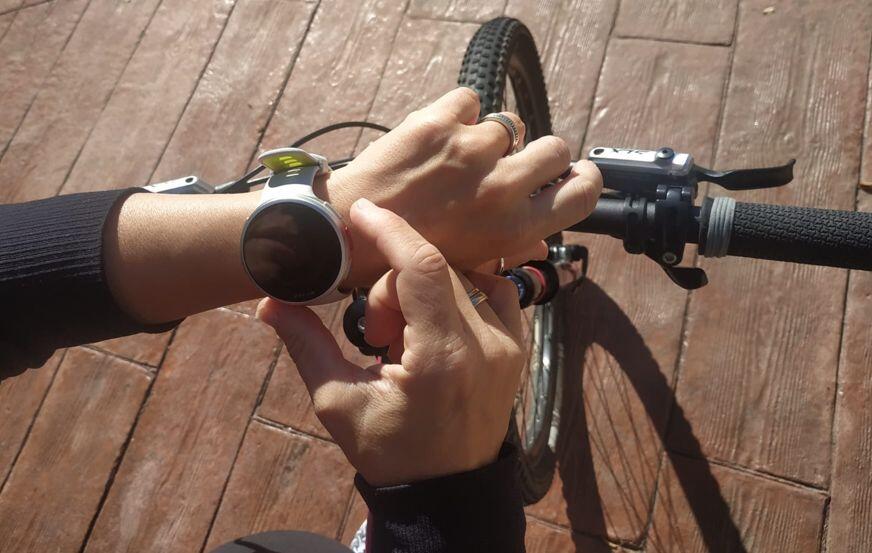 Do you want to know him more in detail?
We have already told you at the top of this article the characteristics that make it the top of the range today for the triathlete and that can give you an idea why this model may be your choice for this season.
However, if you still have any questions, you can check all the details in the POLAR website , or wait to read during the next weeks the following articles that we will publish about this model ...
Here's a preview that your long teeth can do!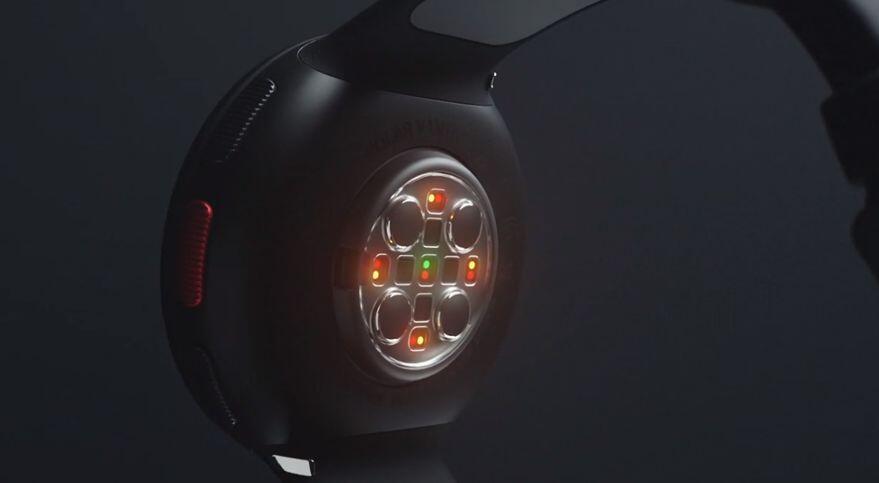 Coming soon ... Don't miss it!
Do you have doubts which one to choose? Vantage V or Vantage V2? We help you by showing you its key characteristics and some "tips" on how to choose which one best suits you depending on your needs and seasonal objectives.
We configure our Polar Vantage V2! Fast, simple and intuitive
We will analyze in detail the interface and functionalities of the new POLAR Vantage V2
"Hill Splitter ™", "FuelWise ™" ...? We tell you about these and other news that only POLAR can offer you.
Crazy about the mountains and new adventures? We test the POLAR VANTAGE 2 battery, GPS accuracy, meteorology data and weather forecast for the next few days
Does it deliver what it promises? We are sure it is!
If you want to know more, or are thinking of getting your VANTAGE V2 now, you can do it directly on the Polar website