ROTOR launches the new dishes compatible with 12V and 11V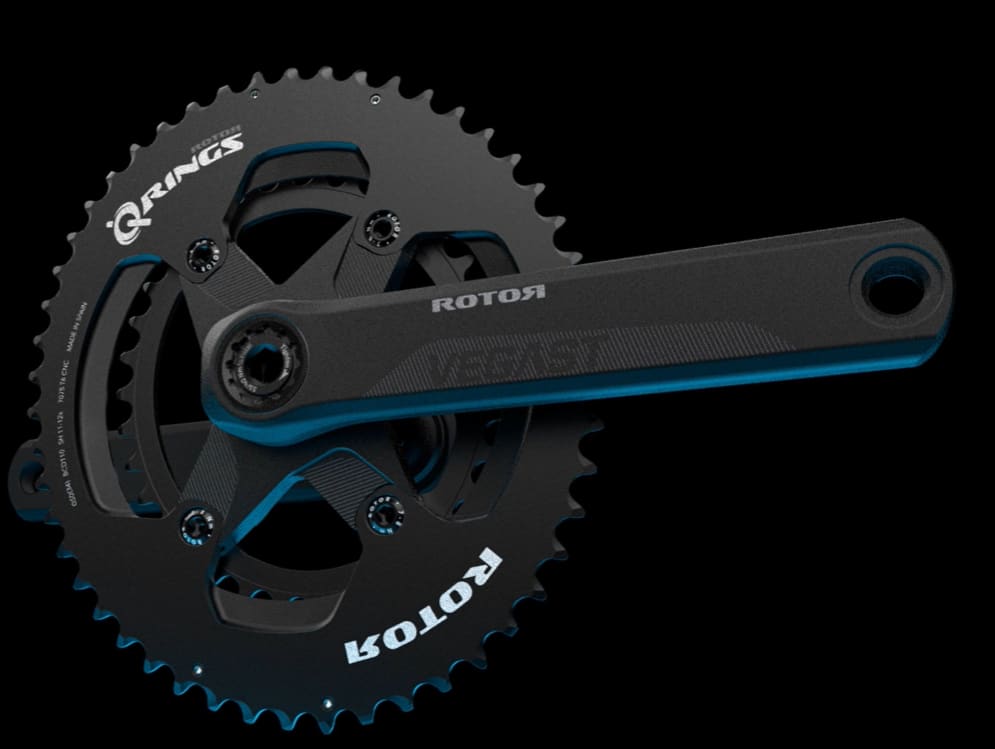 The goal was create a chainring compatible with muscle and electric bikes with 12v and 11v groupsets, and also, cover the greatest compatibility with cranks and power meters.
Despite having such an ambitious goal, the ROTOR R&D team has managed to develop a chainring compatible with Shimano 2X12 and 2X11 transmission groups.
David Delgado Zaldivar, R&D/Engineering Director of ROTOR points out that: "The launch of the new range of Shimano® 12v groupsets was the perfect opportunity to renew our road chainrings.
The design of the tooth profile and the placement of the raising and lowering mechanisms for the derailleur have been taken care of with care to ensure a derailleur performance at the level of the highest competition, maintaining aesthetics and quality in accordance with what is expected of our brand and as always: Made in Spain."
Latest News
12v and 11v compatibility as well as Shimano® 2×12 cranks and power meters.
New optimized toothing that offers a fast and precise change in any type of situation.
Redesigned up and down ramps to ensure perfect shifting, even with e-bikes.
Semi-Aero design that improves airflow, reducing drag and turbulence.
New architecture that supposes an increase in the rigidity of the chainring structure
Tested to offer perfect performance, both for muscular and electric bikes.
Compatibilities
Compatible with ROTOR cranks and power meters with BCD11x4 Spider
Compatible with ROTOR cranks with INspider power meter
Shimano R9200 Cranks | R9100 | R8100 | R8000 | R7100 | R7000.
Shimano R9200-P Power Meters | R9100-P | R8100-P.
Available in oval and round Q RINGS version.
Wide variety of developments, to satisfy the needs of all types of cyclists.
Developments that adapt to both professional cyclists and cyclists
Price:
This new dish is already available with an RRP of €171,80
See information https://rotorbike.com/es/